I have had three cardboard cones sitting in my craft room for months, begging for something creative to be done with them.  I finally turned to the web and was astounded at how many really amazing things you can do with a cone!  All of these cool crafts use either cardboard or styrofoam cones–both of which are super cheap.  Check out what gosh darn amazing things you can do with a cone!  {And don't miss the DELICIOUS edible ones at the bottom!}
22 Gosh Darn Amazing Things To Do with a Cone
1. Scrapbook paper fringe tree

Mod podge lace around a cone and let dry.  Remove and spray paint silver or gold!
3. Ornament tree
4. Yarn wrapped tree with pom pom ornaments
5. Vintage book pages cone tree
7. Rustic burlap and twine trees 
10. Cool stiff string tree
11. Candy cones
13. Glamour trees
14. Snowy tree
15. Vegetable tree
16. Spoon cone trees
17. Strawberry drizzle tree
18. Donut hole tree
20. Macaroon tower
22. Luminary cones
Time to get to work making something amazing!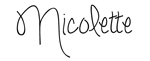 You might also like:
****