16 of the Best Gourmet Grilled Cheese Recipes
The Grilled Cheese Sandwich has grown up! Here is a list of 16 of the Best Gourmet Grilled Cheese Recipes, they are not just your simple and boring cheese and bread any more. From fruits and veggies to Buffalo chicken and bacon, these sandwiches sound absolutely amazing!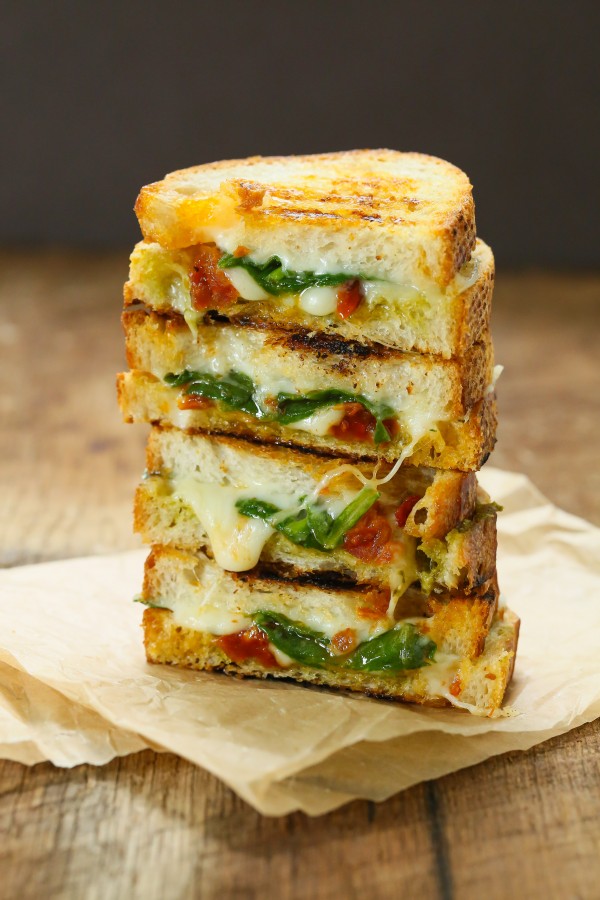 2. This Turkey Bacon Avocado Grilled Cheese is probably one of my favorites.
3. My mouth is watering just looking at this Trainwreck Grilled Cheese.
4. This Buffalo Chicken Grilled Cheese sounds absolutely Amazing!
5. You can not go wrong with this Bacon Lettuce and Tomato Grilled Cheese! Yum!
7. This Italian Grilled Cheese looks Amazing, I am going to have to try this one for sure.
8. Oh My! I can not wait to give this Brie and Blueberry Waffle Grilled Cheese a try, Maybe tonight for dinner.
9. I would have never thought about putting Lobster on a grilled cheese, but his Lobster Grilled Cheese looks pretty good.
10. I am so excited for this, Raspberry and Nutella Grilled Cheese. Two of my favorite things together.
11. This Pear Gorgonzola and Brie Grilled Cheese is a different combination but it sure looks delicious.
12. Yummy! Mushroom Melt Grilled Cheese!
13. This Apple Stuffed Sharp Cheddar grilled Cheese is another different combination that I can't wait to try.
14. I love spicy food so this Jalapeno Popper Grilled Cheese is just my style.
16. My kids would love this Pizza Grilled Cheese. Nothing like having their two favorite things together.
So many different ways to switch up a classic, which ones are you going to try?