One look at these dreamy garden lanterns and you'll think you're on the set of a Nicholas Sparks movie. You can boost your yard to romance novel status with just a few simple lighting additions. To help you turn your backyard space into a romantic oasis, I've rounded up these 15 ways to create outdoor lighting.
15 Garden Lanterns that Will Transform Your Yard
2. If you're lucky enough to have a large tree in your backyard, string it with lights and adorn it with hanging mason jars with firefly lights in them.
3. Upcycle tin cans and turn them into garden lanterns.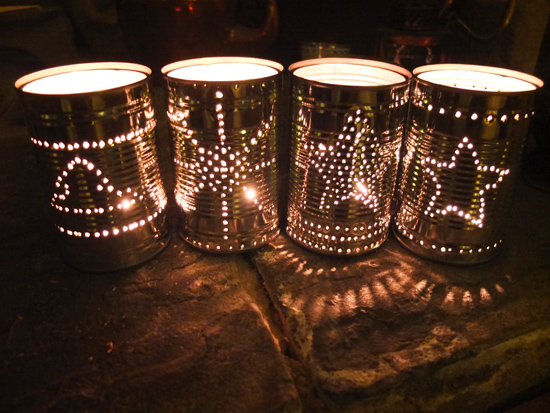 4. This backyard space is simple and so beautiful. I especially love the hanging wire basket lighting.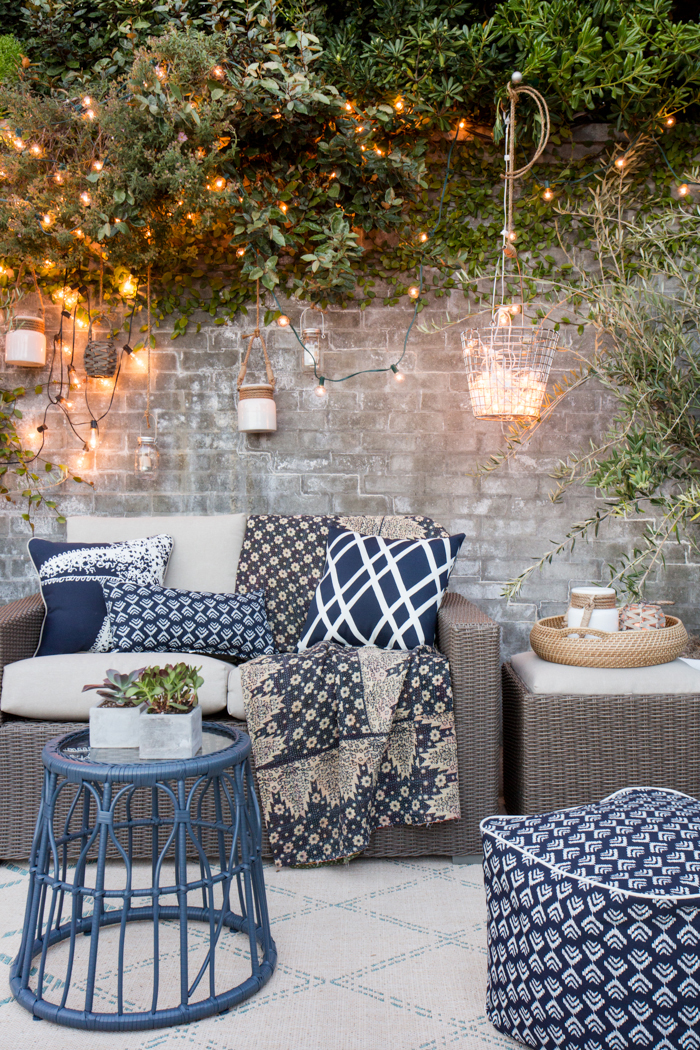 5. Vintage lanterns turned garden lanterns.
6. Who says you need to live in the country for a gorgeous backyard? Lighted paper lanterns really make a statement in this urban space.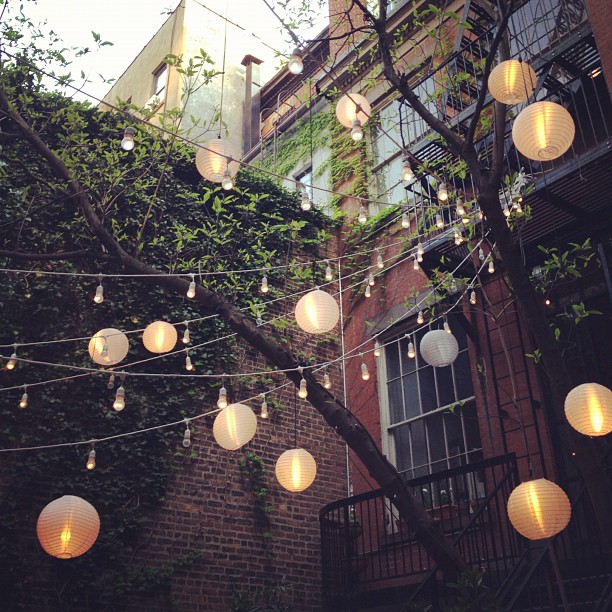 7. And this is just magical—lights strung around hula hoops.
8. This is awesome! Turn old (think your grandma's) light fixtures into hanging lanterns!
9. I wish I had steps up to my house to place these pretty metal garden lanterns. I love the nautical feel of the rope handle.
10. Use twine or macrame to hang glass jars for garden lanterns.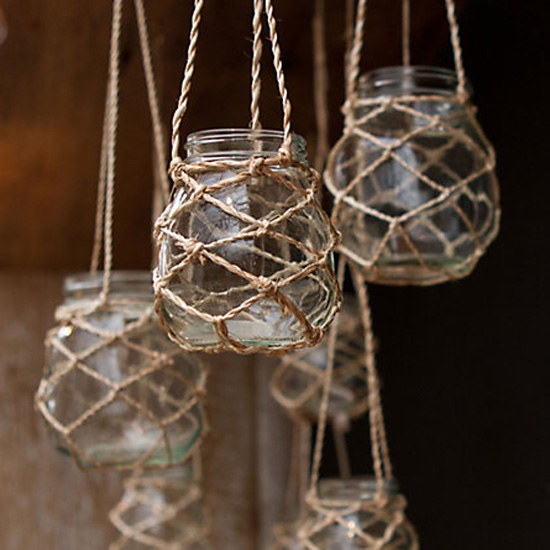 11. These DIY upcycled lantern vases would be lovely outdoors.
12. I love the beachy feel these wicker lanterns imbue.
13. The cool purple garden lanterns really transform this outdoor space.
14. I totally have to try this: make your own citrus infused outdoor candles using olive oil and lemons.
15. Although these are on the beach, I think they'd make beautiful garden lights. Simple sitting mason jars and firefly lights.
And now I'm in the perfect mood for a nice romantic page-turner.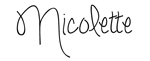 You might also like: