Some were born with creativity oozing out of their pores, others were given brains, beauty, or super keen street-smarts instead.  Good thing for us non-creative people, we have the internet to provide plenty of easy projects that even people without a creative bone in their bodies can do.  Here are 15 easy projects for non-creative people (and creative people alike—we don't discriminate):
Easy Projects for Non-Creative People
Makes perfect little flowers for cards, gifts, or home art.  You can also use pretty much any fruit of vegetable!  Just cut in half and dip in paint!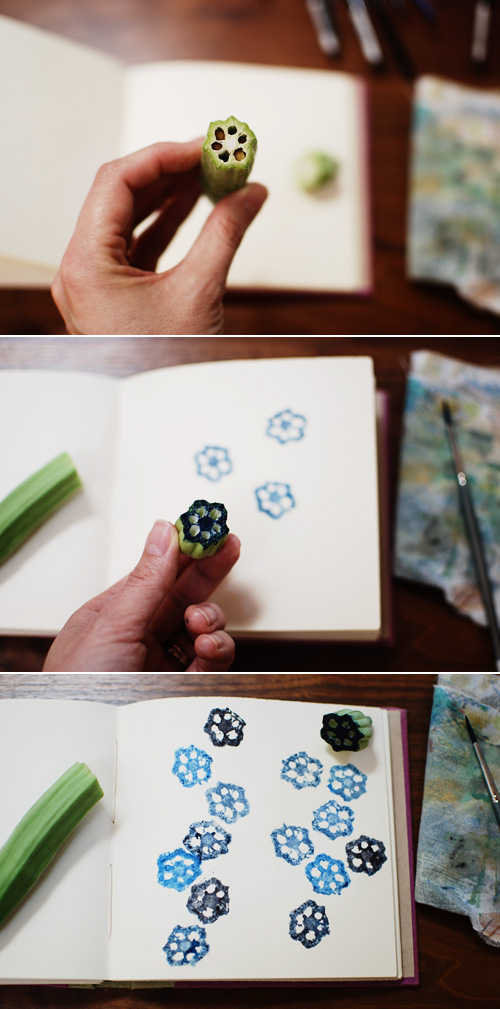 Never underestimate the power of a little spray paint to take something up a notch.
Get a cool, minimalistic look using washi tape.  All your friends will marvel at how chic you are.
4. No-sew tutu
So easy, anyone who can tie a knot can do it.
You can also make your own stamp using a potato to create these cute little leggings.
Speaking of potato stamps, use them to make this cool art piece.
7. VHS "canvas"
Get a canvas look using a VHS case…see, they're good for something!
If you can perform rudimentary skills such as cutting, pulling, and braiding, you can make these cool scarves.
9.  Cool hanging decor made from straws and string
A cool alternative to party pom-poms
10. 5-minute DIY reed diffuser
11. Arm knit a blanket in 45 minutes
Two left hands when it comes to needles?  Did you know you can knit with your arms?!  Can't wait to give this one a try.
12. 10-minute DIY milk & honey soap
14. Heart string art
See, no worries non-creative people–turns out you don't really need a creative bone in your body.  Besides, it would be unfair to have beauty, brains, and creativity, wouldn't it?