With summer on the horizon, it's time to start thinking about lounging under a shady tree, reading a good book or catching some much needed Zzzz's on these really cool DIY hammocks and hanging chairs!
14 DIY Hammocks and Hanging Chairs To Make Summer Naps Awesome
3. I think I've died and gone to heaven.  This DIY pallet swing bed is the perfect place I'd like to nap.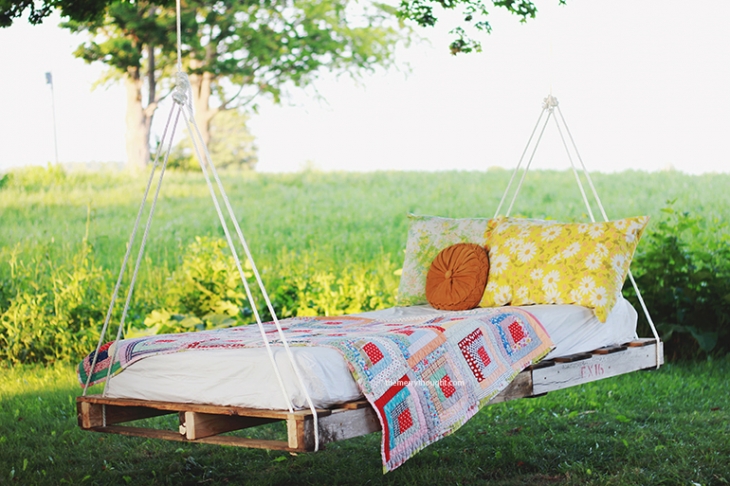 4. Hangin chairs can be super expensive to buy, but quite cheap to build.  Try this DIY hanging hammock chair on for size!
5. Even the dog can't resist this perfect step-by-step DIY hammock.
6. And you just have to make one for baby too!  DIY baby hammock swing
7. So cool!  turn your trampoline into an amazing hanging hammock!
8. I could curl up in this with a good book.
9. Clever.  Take a chair and turn it into a hanging chair or swing.
10. Simple and chic.  Just my style.  DIY hanging lounge chair
11. This DIY paracord laced pallet hanging chair would look cool in your garden
12. For an uber cool nautical look, hang a rowboat and call it a bed!
13. Wanna "hang" with all your buddies?  Try a mega hammock!
14. And if you have water anywhere nearby…this comfy hammock is a must!
Stay calm and swing on my friends!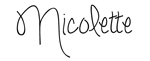 You might also like: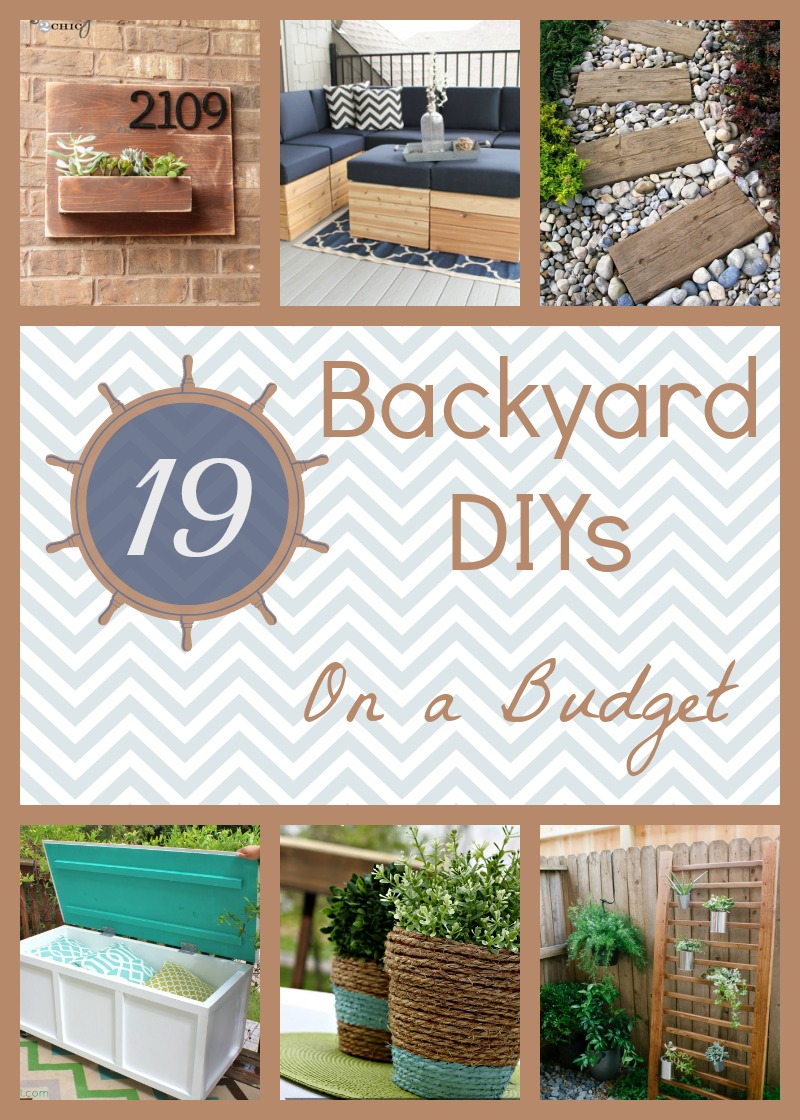 Disclosure: This post may contain affiliate links. This means, we may receive a small commission if you choose to purchase something from a link we post (including links to amazon.com because we are a participant in the Amazon Services LLC Associates Program. Don't worry, it won't cost you anything. This small percentage just helps us keep the power on and the Diet Coke stocked. We appreciate your support!