Thanksgiving isn't usually celebrated a whole lot in high schools. However, if you're looking for some activities to do in with your students in the classroom this time of year, you've come to the right place. This blog post has a variety of activities that involve the whole class.
As a former high school English teacher, I found that it was making memorable moments like these were also a great opportunity to teach high school students about the history of Thanksgiving and its importance. The tradition of expressing gratitude is a good practice for improving your mental health and what better age to talk about this? Hopefully, these ideas help you incorporate the season into your lesson plans.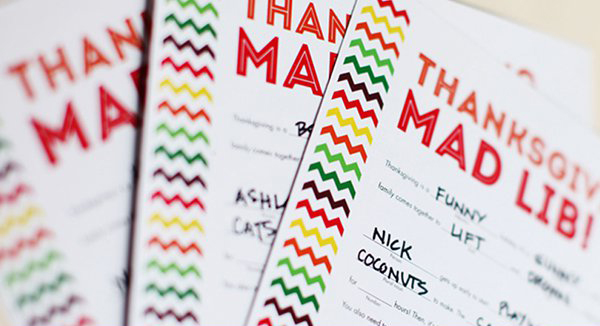 10 Fun Thanksgiving Classroom Activities for High School
Here are 10 fun activities that you can do in your classroom before Thanksgiving break:
1. Have students read stories about or watch movies about the history of the Thanksgiving season.
2. Have students make thank-you cards for people they know who have helped them throughout the year. This is a great way to tell the lunch ladies, janitors, and workers at the school. You could also have them write a card for someone that has impacted their world in the past year positively.
3. Play group games like charades, scavenger hunts, or other thanksgiving games. You could come up with a jeopardy game if you teach history quizzing students on their knowledge. This is a fun way to incorporate the holiday and topics you've been learning in class without coordinating anything too extravagant.
4. Make turkey crafts or other thanksgiving crafts together as a class. If you think high school students are too old to make crafts…think again. They LOVE getting crafty! Hang up their creations on the bulletin board. Doing hands-on activities is a nice brain break for students, plus it's important for socializing and building a cohesive classroom. It's good to not always be intense but to have some balance and creative outlets.
5. Make a large class Thankful Tree
Students can write down things they are thankful for and hang them on the tree. This is a good grateful practice because you can visually see how much there is to be grateful for.
6. Have a pie potluck lunch in the classroom or host a mini thanksgiving dinner or desert potluck. Student can bring in pies or sides to share with everyone. Be sure to provide pumpkin pie or other thanksgiving food that everyone can enjoy!
7. If you are a language arts or theater teacher, have students split into small groups and read thanksgiving-related writings and then act them out. I suggest An Old Fashioned Thanksgiving by Louisa May Alcott (short story) or 1621: A New Look at Thanksgiving by Catherine O'Neill Grace (a National Geographic book).
8. If you are a history teacher, host a discussion or debate about the events leading up to the first Thanksgiving feast.
9. Have your students write up their own family's thanksgiving traditions, and why that's important for them. Make everyone share with the class what their family does and learn about other cultures!
10: Have your students start gratitude journals for extra credit! This is a great way to encourage positivity and reflect on the things they are thankful for.
You could also print out these Thanksgiving Mad Libs to do in class!
Most of these activities would work for elementary, middle, and high school students. Hope you enjoyed this list of Thanksgiving activities! Do you have any other ideas for classroom activities during the holiday season? Share them in the comments below!