Once a year, a sale comes along that makes women (and men) around the world smile like kids on Christmas morning. This sale is almost here!
Early Access Starts FRIDAY, July 12!
It's the Nordstrom Anniversary Sale!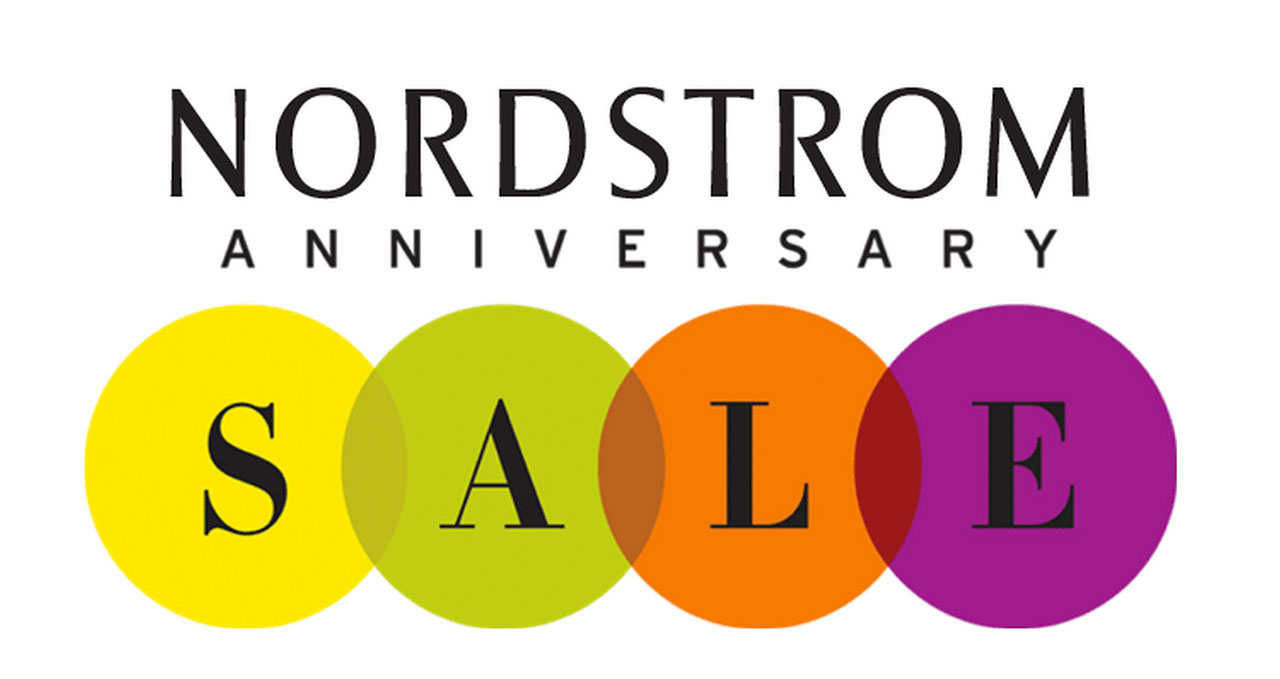 Why do so many rave about and LOVE this sale? Easy. It's the BEST time to get some of the best quality, higher priced clothing, jewelry and accessories for a fraction of the price. And if you didn't already know, Nordstrom is amazing because you get FREE shipping and FREE returns. There's really no risk since you can just ship anything that doesn't work right back with a prepaid label. CONVENIENCE AT ITS FINEST!
Last year, you gals LOVED this sale, and this year? It's going to be even better! For those of you newbies, wondering why this sale gets so much hype, or those seeking some insider scoop, we have you covered.
What is the Nordstrom Anniversary Sale?

This sale happens once a year, and it's different than most retailers. Why? Because this sale includes BRAND NEW items. Most stores just put things on sale that they want to clear off the shelf for the next season, this sale is the opposite. You're going to get brand new items (often for Fall) at a majorly discounted price. When the sale is over, the price goes back up! You're not getting last season's leftovers, but instead, brand new items to choose from! How cool is that?
This sale includes items in all departments – womens, shoes, mens, childrens, accessories, home and even some beauty. And, as always, my favorite part of Nordstrom is the FREE shipping and FREE returns. You never have any issues returning ANYTHING because their customer service, in my opinion, is literally the BEST.
When is the Nordstrom Anniversary Sale?
July 12th 12:30 p.m. EST – Early Access Begins
July 19th 12:30 p.m. EST  – PUBLIC Access Begins
August 4th – Sale ends!
This year's public Nordstrom Anniversary Sale will run from July 19th through August 4th.
Early Access will take place July 12th through July 19th before the sale opens to the public.
How do I get early access to the sale?

Items sell out FAST! I was shocked when I first discovered this sale (and became addicted) because people follow it obsessively and the best items/sizes/prints often sell out quickly. I'm serious. This sale has a cult following (understandably). Thus, my biggest tip is to sign up for EARLY ACCESS, which gives you access to the sale a week early. To gain early access you have to have a Nordstrom card. Yes, you can totally use your Nordstrom credit card or sign up for one HERE. I found out last year that even though I have a card, I never activated it. It still let me have early access to the sale and I just paid with another card! I'll be sure to double check this Friday, and be sure it still works.
Fist bumps all around!
Also, you of course gets lots of perks in addition to the early access.  There are also reward points and more to being a card holder of any kind (debit or credit). You really have nothing to lose (except your old, dated wardrobe 😉 ).
Be sure you are following along HERE, in our VIP Facebook group to get the BEST of the BEST of the sale. I'll also be updating you here with my favorite items in the sale to save you time AND money! If you're new to this sale, or an expert, it's time to get excited!