Does Valentine's Day sneak up on anyone else???? I feel like I spend all January recovering from the holidays and trying to keep my chin up in the miserable weather! Then, BAM, Vday is here and I'm rushing to WalMart at midnight the night before to grab my hubby some overpriced chocolate and a card. Lame. NOT THIS YEAR, I say! This year is going to be different. I'm prepared to knock it out of the park.  Well, maybe that's being a little enthusiastic….but I am trying to put a little more effort into the process.  To that end, I've put together a list of 15 Valentine's Day gift ideas for men.

My Personal List of Valentine's Day Gift Ideas for Men
I thought it might be helpful for me to take my personal list of ideas into a blog post, so you too can get those ideas going. I've tried to mix it up with both practical gift ideas and more fun/unique ones. As always, if you have any ideas to add to this list of Valentine's Day gift ideas for men, feel free to leave suggestions in the comments. My best ideas come from our readers!

So your first thought might be "LAME, ANDREA", but if your man errs on the side of practical, this is the ultimate gift. I got one for my husband for Christmas and he just told me yesterday, "This is the best gift you've ever gotten me because I actually use it!" And, use it he does, almost daily. This portable charger can recharge his phone on the go up to 7 times (iPhone 7) depending on the size of the charger you choose. My husband prefers this one because it lasts quite awhile and charges his phone several times. I prefer this one for my purse because it is lighter and more portable (although only charges my phone once). If you don't believe me, read the reviews. I'm not the only big fan. I mean, what better way to express your love than a fully charged phone battery? Maybe now he'll answer my calls…Just kidding. 😉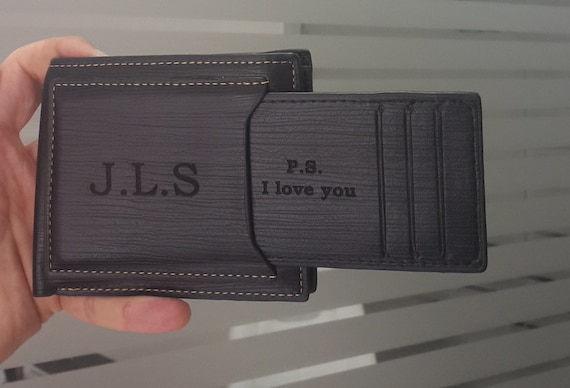 So a wallet is a pretty traditional gift, but this wallet is a lot more personal. Not only can you customize with your man's initials, but each time he goes to pull out his credit card, he'll be reminded he is loved. I love this idea because, again, it's something he'll really use! PLUS, he'll be reminded whenever he's away how much you love him in a subtle way. Anyone else think this is darling?

Who can go wrong with a good pair of Nikes? Anyone else's man have an athletic shoe "collection"?  I picked this style (Nike Free) specifically because they are SO comfortable and lightweight and they've lasted a good while. Heck, even I own a pair of women's! We took ours on a trip and they were awesome as we walked about 50 million miles around Thailand.  I also love that there are so many color options! The price of this style is very reasonable too in my opinion. This is a no-fail gift! I also found them cheaper, but in limited color choices, HERE.
Married to a guy who appreciates a good laugh? This mug had me in stitches!!! Does anyone else think this is hilarious??? It even ships FREE! Remind your man each morning just how lucky he is and why!

My sister in law started gifting these to my husband every Christmas and now we're BOTH addicted, which means they had to be included in my Valentine's Day gift ideas for men. First off, they are obviously unique and fun. They come in lots of different styles to the most conservative to the more outlandish.  In everything from floral prints to Star Wars, to NBA stars and your favorite sports teams, to the traditional stripe. Second, they are SUPER well made. I wish I could let you feel them. Thick, but not so thick you're feet are sweating or don't fit in a shoe. No holes in these babies. They LAST. My husband isn't really into "collections" but I do find him enjoying acquiring more and more of these. (Did I mention they also come in women's styles?) These will be a hit and give you something to give EVERY holiday once you see how much he loves them! You can get them from Nordstrom with free shipping (but a more limited selection) or directly from their site (with TONS of styles) HERE.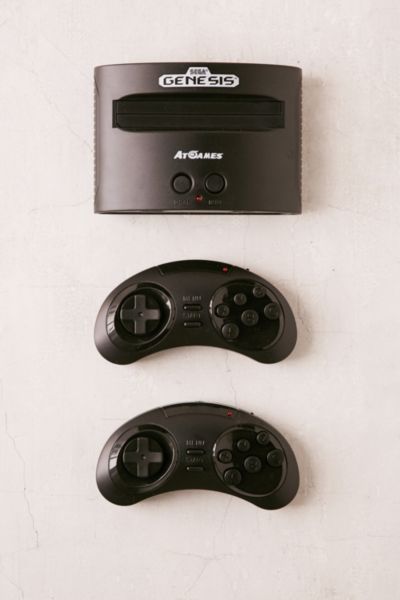 Everyone knows the CRAZE the Classic Nintendo was over the holidays. Now, check out the "new" Sega Classic revival. I'm honestly MORE excited about this than the Nintendo Classic. I mean, SONIC THE HEDGEHOG ANYONE? Talk about a throwback! Your man will be even MORE in love with you if you come home with this! Maybe you can have a few hot date nights playing this together? It'll be just like Junior High.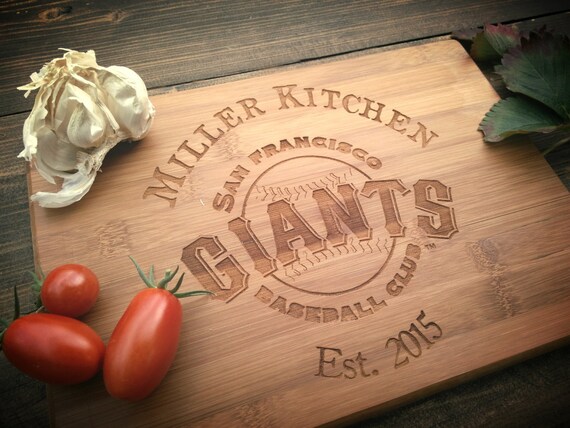 If there are two things my husband loves almost as much as me, it's sports and food. He actually LOVES to cook, which is a total win-win for me! Combine a frequently used cutting board with the personalization of your favorite sports team? It's a match made in heaven! EVERYONE in your house will be begging to cut the veggies. Did I mention this cutting board is made from bamboo? It's sure to last a really long time. Maybe it will even become the next family heirloom. Which team will you be picking??

Looking for something more sentimental from this list of Valentine's Day gift ideas for men? I love this idea! Have the song printed on cotton and framed for a lasting keepsake. Whether it be a song that reminds you of your first date or the song you had your first dance to at your wedding, this gift will not disappoint. I'm curious, what is "your" song?? Ours is Garth Brook's "To Make You Feel My Love"! SUCH a good one, ya?
Do you have a man who loses things like mine? My husband swears it's all the concussions he suffered in high school football. Ha! Whatever the case, we spend quite a bit of time SEARCHING for lost things…a wallet, a phone, whatever. Wouldn't it be wonderful if you could track those things with an app? YOU CAN! Tile is AWESOME. You just use the little Bluetooth tracker (Tile Mate) and slip in on your keys or in your wallet (whatever you want to track), and then you can use your phone to make your Tile RING! You'll find the lost item in no time. Additionally, it works in reverse. Just press the button on your Tile Mate to make your phone ring – even if it's on silent! Kiss that stress goodbye! (Did I mention it's under $25 too!?! Totally affordable AND unique.)
Want to put into words how you feel about your man? This journal enables you to do so painlessly. It provides simple prompts that allow you to fill in the blank with responses that will leave your lover smiling from ear to ear. This will be a keepsake as you document just how much you love your person. I would regret not mentioning, there are several different versions targeting a variety of people in your life. See them ALL HERE. I also think this "us" version would be a great Vday gift!
Know those clothing items your man puts on and he looks SUPER hot in no matter what? This is this jacket for my hubby, so I had to share it! First off, it's worth the price. My hubby wears his CONSTANTLY. It's light, but perfect for layering. Structured, but comfortable. Easy to dress up or wear casually. It comes in 3 colors too! This is one of those wardrobe pieces that he will wear time and time again.
Sports Fan? These are so darling and would be ideal paired with a cute card that says something like "I really scored with you!" Looks like they have a version for basketball, baseball, football, hockey, and soccer!
You might know by now, we're obsessed with Stitch Fix for ourselves, but did you know they now cater to men?? Yep. A whole men's line! Word on the street is, men are REALLY enjoying it. Men fill out a style profile, by answering very specific questions about what they like and don't like. Then, for $20 (applied as credit toward any item they keep) they have a box styled specifically for them, with 5 different clothing items sent directly to your door. These stylists are GOOD and nail it often! It's a fun way to style your man, while simultaneously FINALLY getting him out of that college frat shirt he still wears daily.
The smallest of the "Echo" series, this little guy is a favorite in our house. It acts as a voice-controlled "robot" of sorts, and by using simple commands, you can get "Alexa" to do everything from telling you the weather, stream music, or read you an Audible book.  PLUS, so much more. (My kids' favorite feature is a toss-up between getting her to tell jokes and getting her to fart…don't ask!). It has an excellent speaker that really packs a large punch. Really though, we use this DAILY in our house and my husband thinks it's the best!
Now, I don't use this, so I can't PERSONALLY attest to its greatness; however, I've heard tons of great things about it. It's great for everyday use…even if your man doesn't have a beard (he can use it on other facial hair). Want to know the BEST part? I know you will appreciate this. The trimmer has a built-in vacuum. That little vacuum catches all that cut hair! If you've ever cleaned up your man's trimmed hairs, you know what a pain it is. With this guy, you'll have 90% less mess! SIGN ME UP!
These Valentine's Day Gift Ideas for Men Will Make Your Man Feel Loved
I hope this list of  Valentine's Day gift ideas for men helps to give you some wonderful Vday gift ideas. Man, those men can be difficult to buy for, right?
Did any of these stand out to you?
I'll venture to say ALL of these Valentine's Day gift ideas for men – from the practical to the sentimental and everything in between – will leave your man feeling cared for and loved!
Happy Valentine's Day!