I'm the first person to admit that I'm not a baker. Or much of a cook for that matter. I'm not just being modest here…just ask my husband. 😉 So when I discover a recipe that is: #1 easy, #2 delicious, and #3 easy, I hang on to that bad boy.
 Truthfully, I find most cakes dry and tasteless, unless it's an ice cream cake of course. But the first time I tried this, I was hooked! I got the recipe from my sister in law's friend's friend, who probably got it from another friend… 😉 Yep, it's that good. So now I'm sharing it with you.
Plus it has 3 times the chocolate. So it's definitely a keeper.
Start out by pouring a chocolate cake mix into your mixing bowl. Easy. Check.
Add a box of instant chocolate pudding. Don't skip this. It helps make the cake really moist, which is why I like it.
Next, add the secret ingredient. One cup SOUR CREAM. I know, didn't see this one coming. Don't worry, I promise it won't make your cake taste sour.
In fact, not only does it add even more moisture, it really helps bring out the rich flavor.
 Add 4 eggs, 3/4 cup water, and 3/4 oil, and mix all the ingredients well.
Next, let's add more chocolate. Why not?
Pour in chocolate chips.
I had some extra help from a little friend… 😉 Not quite all of the chocolate chips made it into the batter.
After you've mixed in your chocolate chips, pour batter into a WELL GREASED bundt pan.
Even if you have a non-stick pan, you will need to grease it, trust me. I've learned this the hard way. You will have a not-so-attractive cake if you don't.
I've found that greasing the pan with Pam for baking works great, or shortening works really well too.
Bake the cake on 2nd to bottom rack for 40-50 minutes at 350 degrees.  I usually check mine after 40 minutes, and if it's not quite done when I do the toothpick check, I re-check every 2 minutes.
When it's done, remove it from the oven and let the cake cool COMPLETELY in the pan. Take a small slender spatula or knife and loosen cake around the outside & inside edges.
Next, tip the cake upside down onto a platter.
–
Let's add more chocolate shall we? While the cake is cooking, you can whip up the drizzle to put on top.
For that you will need:
2 tablespoons cocoa powder
1 cup powdered sugar
¼ teaspoon vanilla
1-2 tablespoons milk
2 tablespoons melted butter
Mix together the ingredients. Stir forever, until it's smooth and thick. If it's not runny enough, add a bit of warm water or more melted butter until it's at the consistency you like.
Drizzle over the top of the cake. That's always the funnest part!
If you want, sprinkle powdered sugar over the icing.
 Add any other embelishments you'd like. Raspberries are my latest love. Strawberries taste great with it as well.
I decided to add some mint leaves to it. Mostly because they smell awesome and look pretty.
Mmm. SO good.
Whip this up for a low-key birthday party, or a fancy dinner, and impress your neighbors with your culinary skills.  (We won't tell anyone you used a cake mix.) 😉
Triple Chocolate Bundt Cake
Ingredients
Cake recipe recap:
Chocolate Cake Mix (I prefer devil food cake, but any cake mix will do.)
Chocolate Instant Pudding
4 eggs
1 cup sour cream
¾ cup water
¾ cup oil
1 bag chocolate chips (I prefer about half a bag of milk-chocolate.)
Instructions
Preheat oven to 350 degrees.
Mix all ingredients well and pour batter into a well-greased bundt pan.
Bake on 2nd to bottom rack for 40-50 minutes.
Remove from oven; let cake cool completely in pan.
Take a small slender spatula and loosen cake around the outside & inside edges.
Tip upside down onto platter.
Cake can be refrigerated & removed prior to serving or tastes just as good chilled.
https://howdoesshe.com/triple-chocolate-bundt-cake/
–
TA-DA! And there you have it. One of the easiest recipes known to man. I hope you enjoy it! But be careful, you'll never go back to plain 'ole cake again.
Forget diamonds. CHOCOLATE is a girl's best friend. 😉
Bon-Appetit!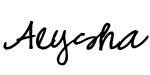 {We're linking up to these fun parties!}