If you're a person who takes stock in horoscopes, you may want to consider traveling according to your Zodiac sign. The characteristics of your particular sign may lend themselves well to certain destinations. Take a look at these recommendations and see what you think!
Zodiac Travel: Where to Travel According to Your Astrological Sign
Aries (March 21-April 19)
An Aries is full of energy, vitality, and curiosity. They are always looking for a challenge and are sometimes impulsive, which lends itself well to last-minute vacations.
Aries Travel Recommendation: Rome, Italy
There's so much to explore, see, eat, and do! Plus, this city echoes with ancient history.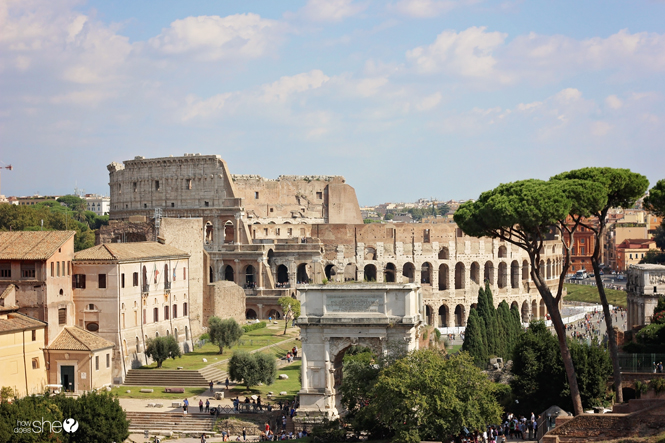 Taurus (April 20-May 20)
A Taurus is peaceful and methodical and enjoys relaxation and sensory experiences like laying eating good food and taking in the peaceful surroundings.
Taurus Travel Recommendation:  Turks and Caicos
With some of the clearest, bluest waters, Turks and Caicos islands are a tropical paradise.
Gemini (May 21-June 20)
Gemini are happiest when sharing ideas and experiences with others. They value communication and are great socializers. A Gemini can find something in common with nearly anyone. Because Geminis are adventurous by nature, they make great travelers (plus, they don't mind asking the locals for directions!).
Gemini Travel Recommendation: London, England
From famous rocks to famous royals, England has so many can't-miss experiences for the avid traveler.
Cancer (June 21-July 22)
A typical Cancer is brave, loyal, and sometimes shy or reserved. Cancers have a unique sense of humor and are great listeners and are very dependable. A Cancer makes a good travel companion because you know you can always count on them.
Cancer Travel Recommendation: Havasupai Falls, Grand Canyon National Park
It's a hiker's Mecca and not for the faint of heart. These famous falls in the heart and soul of the Grand Canyon is a trip you will never forget.
Leo (July 23-August 22)
Leos, like their symbol the lion, are regal, relaxed, and in charge. They like to have a say while traveling, whether it is choosing the destination or which sushi restaurant to try. However, a Leo lacks the patience to plan the small details, so don't count on them to make the travel accommodations. They will have opinions about them though. The great thing about traveling with a Leo is that their natural leadership comes in very handy.
Leo Travel Recommendations: Greece
Visit Athens, Santorini, and Corfu Island for the best sights. Or better yet, take a Mediterranean cruise around all the Greek Isles.
Virgo (August 23-September 22)
Calm, cool, and collected—a Virgo makes a great traveler because they are detail-oriented. In fact, a Virgo would make a great yin to a Leo's yang. Virgos love planning, detailing, and making beautiful things out of nothing. They are creative, fun, and don't mind tackling a challenge.
Virgo Travel Recommendation: New Zealand
It's a country made up of two islands just off the coast of Australia and it's full of natural beauty and wonders.
Libra (September 23-October 22)
Libras crave balance in their lives and like to weigh all the options. They value harmony and peace and like to make other people happy. Most Libras enjoy physical exercise that involves a mental challenge, like running, yoga, or golf.
Libra Travel Recommendation: Jamaica
Relax Mon, and let the island of Jamaica lull you into a dreamy bliss. You'll love the beaches and vibrant street life.
Scorpio October 23-November 21)
A Scorpio is fearless and adventurous. They like alone time and would prefer small travel groups over large ones. A Scorpio is passionate and assertive and likes to make every minute count of a vacation For this reason, you'll most often find them scuba diving rather than laying on the beach.
Scorpio Travel Recommendation: Machu Picchu, Peru
Machu Picchu is an ancient Incan city and anomaly. No one really knows it's story and its mystery and wonder will have you puzzling for days.
Sagittarius (November 22-December 21)
A Sagittarius loves discovering new places, meeting new people, and learning new things. For these reasons, they naturally love to travel. Sagittarius are most happy with plenty of variety and crave new experiences and unique adventures.
Sagittarius Travel Recommendation: Bangkok, Thailand
Tropical beaches, elaborate palaces, and land of elephants. Not to mention baby elephants. Baby elephants.
Capricorn (December 22-January 19)
The mountain goat is the symbol of the Capricorn and true to the mountain goat's nature, they need to climb higher. They thrive on achievement and will rise to great challenges.
Capricorn Travel Recommendation: Beijing, China
It's a feat to say you've seen, climbed, and conquered the Great Wall of China. Beijing has it all, from ancient sites to imperial palaces.
Aquarius (January 20-Feburary 18)
Aquariuses are generous with their time and their resources and because of this, enjoy traveling with some type of humanitarian mission involved. They have a deep concern for others and are friendly and well-loved by everyone around them.
Aquarius Travel Recommendation: Nepal
Double up on humanitarian mission and exotic travel with a trip to Nepal. It neighbors India and has beautiful temples, shrines, and plenty of opportunities to serve.
Pisces (February 19-March 20)
Pisces tend to be happy, vibrant daydreamers. They come up with brilliant ideas but may lack the fortitude to carry those ideas out. They feel emotions intensely and get caught up in the atmosphere of wherever they travel.
Pisces Travel Recommendations: Florence, Italy
Romance, culture, art, and incredible beauty—the best advice is to get lost in Florence and see where this incredible city leads you.
What are you waiting for? Get out there and start checking off that bucket list! And if you want to save some major dough on travel, check out our #1 travel secret.
Happy Travels!