*We are ecstatic to partner with Avon and tell you about their new #NAKEDPROOF line of body firming products. It's like they've read our minds!
One of the most important things I learned in college is that our bodies are miracles. As a Physical Education minor, I took a lot of classes involving the human body and each new insight left me in awe at the design and performance of our bodies. No matter what size, shape, or color your body is, it is incredible!
Our bodies can run, jump, grow babies inside them, push babies outside of them, and carry us throughout our lives. Your body is amazing and you should thank it every day for everything it does! That being said, we all like to look and feel confident in our own skin, and when it comes to feeling smooth in your own skin, here is some exciting news!
New NakedProof Body Firming Cream from Avon
When I first heard about Avon's brand new line #NAKEDPROOF, I turned to my four year old and said, "Ezra, Avon just gets women!" 
NakedProof comes in three different products:
Smooth Moves Anti-Cellulite Cooling Gel
Affirm Yourself Firming Body Cream, and
End of the Line Stretch Mark Minimizing Lotion
All three are insanely affordable (one thing I LOVE about Avon), dermatologist-tested, and clinically proven to reduce the look of cellulite and give you visibly firmer skin in as little as four weeks.
Because I'm heading on a trip to Hawaii soon, I'm tripling up with all three #NAKEDPROOF products. Smooth Moves Anti-Cellulite Cooling Gel is for those tricky spots like the backs of your buttocks and legs. It feels amazing after a bath and it's cooling effect feels like a spa treatment.
I like to apply Affirm Yourself Firming Body Cream as an all-over body lotion both morning and night. It stimulates natural collagen production to visibly firm skin and it's even suitable for sensitive skin.
No one comes away from having four kids unscathed. I use #NAKEDPROOF End of the Line Stretch Mark Minimizing Lotion on my tummy, back, and rear. It's got a shea butter and pomegranate extract formula that stimulates the body's natural elastin production. You can start seeing results in two weeks.
Perfect for Summer and Upcoming Vacations
Basically I will be using Avon #NAKEDPROOF year round, but it's also great for upcoming vacations and to help you gear up for summer. Get in on the #NAKEDPROOF bundle deal that is too good to miss!
And if you're looking for a few more of my personal Avon faves, check out their Anew line— luxury skin care products at amazing deals.
I also love Avon's Anew lash-growing serum that helps your natural lashes grow to gorgeous lengths.
Actually, just have fun shopping around because Avon has all kinds of fun stuff that I've discovered and love. (Let's just say it's really easy for me to get free shipping!)
Love your body, love you.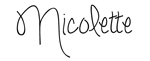 Model: Makenna Ashley
Photography: Shelley Coates