Did you take the Downy quilt challenge we presented a few weeks ago? If you haven't heard about it, please take the time to read our  introduction post here.  The  Downy Touch of Comfort for Kids kit we received, looked like this:

Using the instructions included in the kit, and a bit of sewing talent, it turned into this gorgeous quilt.

I just adore the fabric that was included in this kit.
After I saw how it came together, I wanted to wrap my baby girl up in it. But no, this quilt is for another little girl. Sometime in the near future, that little girl will be waiting in a hospital for a touch of comfort. I hope this quilt brings a huge smile to her face.

My favorite part of this quilt is the personal customized tag. This one was named "A Tea Party for You!" Appropriate, don't you think?! 🙂

Chandra Wilson, spokesperson for Downy's Quilts for Kids program, recently went on a quilt delivery. Take a peek at this beautiful program in action.
Doesn't that want to make you bust out your sewing machine right now?!!! Such a beautiful way to 'pay it forward'.
I have been so impressed with Downy's Touch of Comfort program. You can get involved by making your own quilts with either your own fabric, or by requesting a FREE quilt kit from Quilts for Kids. If you can sew a straight line, these kids need you. This labor of love will bless them, and let's be honest, you will be beaming too. What a proud moment to write your name on that tag and give it a title.
If you are incredibly busy, please think about passing this post on to anyone you know who loves to quilt. This just may be the perfect project from Grandma to take on. To learn more about the Downy Touch of Comfort program and instructions on how to help please go here, or request a free quilt kit here.
What will you name your quilt?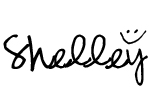 *A special thanks to HowDoesShe's contributor, Janelle, who made the quilt featured: "A Tea Party for You."