When it comes to back to school, having an awesome backpack makes all the difference in the world.  Start the school year off in the right direction with the coolest backpacks of the year for kids, teens, and even college students!


When I was teaching high school, the coolest thing was for a big, muscular guy to wear a tiny, kid's backpack.  Football players would strut around the school with Dora on their backs.  Hilarious!  I'd love to see that TNMT shell backpack on the star quarterback.
Happy Back to School!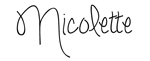 Disclosure: This post may contain affiliate links. This means, we may receive a small commission if you choose to purchase something from a link we post (including links to amazon.com because we are a participant in the Amazon Services LLC Associates Program. Don't worry, it won't cost you anything. This small percentage just helps us keep the power on and the Diet Coke stocked. We appreciate your support!