*I'm proud to be working with CVS Pharmacy to help spread the word about #BetterHealthMadeEasy and how to #FindYourHealthy. All opinions expressed are my own, and all product claims or program details shared should be verified at CVS.com or with the appropriate manufacturers.
Each and every day, my kids suffer from what I call the snack attack. They groan, clench their bellies, and swear they'll die if they don't get a "snack" fast. Being a mom of four, I've learned that healthy snacks have to be convenient and they need to be within a kid's reach.
Today, there are all kinds of issues circling around childhood obesity. Supermarket shelves have way too many processed foods and snacks on them. And because they are convenient—often at the front of the store on shelves our kids see first—we become prone to buying junk.

Changing the Way We Snack
CVS Pharmacy is doing something to change all that. They are offering yummy, healthy snacks that are on beautiful display right when you walk in the door instead of hidden on some bottom shelf in the back. CVS is showing parents and kids alike that healthy snacking can be exciting and new! As a parent of four vivacious snackers, I give CVS Pharmacy a standing ovation for that.
This spring, I was privileged to attend a media event hosted by CVS Pharmacy in New York City. There I learned all about their bold new movement to provide customers with healthier options. I just love that!
Healthier choices now make up approximately 50% of all food options found in CVS Pharmacy stores, and 25% of the front checkout space is now dedicated to healthier choices like Larabar and KIND (instead of candy). If kids see it, they will ask for it.
Gold Emblem is an exclusive line from CVS Pharmacy offering more than 250 great-tasting snacks, beverages, and groceries. CVS's Gold Emblem Abound line is health-focused and offers over 100 wholesome and great-tasting products that make nutritious snacking fun!
At the CVS Pharmacy event I got to try all of the amazing health foods CVS has to offer and even bring some home to my kids to test. The snacks below passed with flying colors! Now that school is gearing up and lunch boxes need to be filled, finding healthy snacks that kids actually love is more important than ever.
Here are the top kid-tested, mom-approved lunch box snacks to fuel their bodies and their brains and to satisfy their snack attacks.
Top 12 Kid-Tested, Mom-Approved Lunch Box Snacks
---
1. Popcorn
Sometimes we forget about this handy little snack. Air-popped popcorn or Gold Emblem Abound Heavenly Light Popcorn found at CVS makes the perfect lunch box snack. Popcorn is low in calories and high in fiber and pretty much every kid loves it!
2. Crackers
Crackers are another handy snack that you can grab and stick in a zip bag. Kids love them and moms can rest assured that rather than fried, crackers like Kashi are baked and packed with nutrition. Plus, Kashi Snack Thins are gluten free and can be found at your local CVS Pharmacy.

3. AB&J
Move over peanut butter and jelly sandwiches, almond butter is flying in with a red cape. Almond butter and jelly sandwiches are a primo choice for both kids and moms. They are convenient to make in the morning rush, and kids will eat every last bite (well, except for maybe the crust).
Because of peanut allergies, many schools ban peanut butter. But almond butter like CVS's Gold Emblem Abound No Stir Creamy Almond Butter is delicious and a great alternative for peanut-free classrooms.

4. Fruit Sauce Pouches
Fruit sauce pouches are a mom's best friend. Throw them in your purse for on-the-go kid snacks and toss them into lunch boxes for a serving of real fruit. With Gold Emblem Abound fruit sauce, your kids are getting 100% unsweetened fruit in every pouch.
5. "Chips"
My kids love chips and could eat them every day, but I'm always looking for healthy alternatives that can ease my conscience and nourish their bodies. There are tons of chip alternatives out there that are perfect for your child's lunchbox, like Plentils lentil chips, kale chips, and even beet chips.
6. Granola Bars
You'll never go wrong with granola bars. There are hundreds of different varieties and they make a great kid or adult snack. We love KIND, Cliff Z Bars, and Gold Emblem Abound. If you can't choose just one, check out one of these fun Snack Boxes!
7. Fruit and Veggie Bars
If your kids are reluctant about eating their fruits and veggies, let them try a Fruit and Veggie Snack Bar from Gold Emblem Abound. These yummy little bars are packed with 100% real fruits and vegetables like apples, pears, carrots, elderberries, and more. They are practically a superfood!
8. Juice Boxes
A lunch box just wouldn't be the same without a juice box. Juice boxes are a given in any lunch box. They make vital hydration easy and delicious and your kids can open them by themselves.
9. Organic Mac & Cheese
Sometimes kids get sick of sandwiches and want to switch it up. Try packing them portable macaroni and cheese, like Annie's Homegrown Macaroni and Cheese. My kids love this stuff and it's made with 100% real cheese, not that powdery synthetic stuff.
10. Cereal for Lunch
I've got a few breakfast lovers in my house and from time to time, they request cereal for lunch. For a fun change, pack them granola, oatmeal, or hand-held breakfast snacks.
11. Soup
Soup is one of the best things to pack in a lunch box. If you have a thermos, your child's favorite soup can stay nice and warm, giving them something hearty to power them through the rest of their day.
12. A Small Treat
No lunch box would be complete without that little touch of love. If I forget to pack a tiny treat in my kids' lunch, I hear about it right when they get home. It doesn't take much; my kids love Bark Thins and ThatsItBites—dark chocolate covered little fruit truffles from heaven.
All of these kid-favorite snacks can be found in your local CVS Pharmacy, where healthy snacks are in lovely displays, just like everything else in the store. My Chi aligns every time I step into a CVS store.
Plus, did you know CVS Pharmacy is the first and only national pharmacy chain to get rid of cigarettes and other tobacco products starting back in 2014? Another first, CVS also removed artificial trans fats from its exclusive store brand foods earlier this year.
They sincerely have your health and your loved ones in mind.
In talking with several CVS Pharmacy executives at the event, I was hugely impressed by their genuine concern for their customers. As a company, CVS consists of real people that have real families just like you and me. And when it comes down to it, don't we all just want the best for our kids?
Discover what's new at CVS Pharmacy.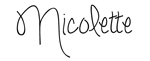 Photography by Melodee Fiske
I'm proud to be working with CVS Pharmacy to help spread the word about #BetterHealthMadeEasy and how to #FindYourHealthy. All opinions expressed are my own, and all product claims or program details shared should be verified at CVS.com or with the appropriate manufacturers.