From early spring to late fall, it's time to get in on some of the best hiking and biking of your life. With so many beautiful trails available, it's hard to narrow them down. Here are 10 of the most breathtaking trails you can hike or bike on in the Western United States to put on your travel itinerary!
The 10 Most Breathtaking Trails to Hike and Bike in the Western United States
1. Zion National Park, Utah
Possibly one of the most popular outdoor phenomenons, Zion National Park is a hiker's dream. Try the Angel's Landing hike which is 4.8 miles round-trip and hugs red mountain ledges. You'll start in Zion's main red rock canyon and end at the incredible 1,488-foot rock formation Angel's Landing.
Other breathtaking Zion National Park hikes include: the Canyon Overlook Trail, Emerald Pools Trail, and the Riverside Walk.
2. Columbia River Gorge, Oregon and Washington
The Columbia River Gorge is a hot-spot for hikers and it's no wonder. This lush mountain landscape has over 77 waterfalls on the Oregon side alone. You can drive the waterfall loop and get out and explore Multnomah Falls which is absolutely breathtaking and the waterfall you've most likely seen in photographs. If you're traveling to or through the Northwest, make sure to spend some time in the Columbia River Gorge.
3. John Muir Trail, California
Located in the High Sierra backcountry, John Muir Trail is 211 miles of some of the most beautiful mountain and valley scenery. The trail starts in Yosemite Valley and passes through the Ansel Adams Wilderness Area, Devil's Postpile National Monument, Kings Canyon, and Sequoia National Parks. It ends at Mount Whitney, the highest peak in the lower 48 United States at 14, 497 feet.
You could plan an entire trip around the John Muir Trail and see some of God's finest country.
4. Grand Canyon National Park, Mooney Falls, Arizona
The Grand Canyon is one of the most breathtaking sights to behold, but if you really want to experience it to its fullest, hike the three-mile trail to Mooney Falls. You'll start at the village of Supai in the Havasupai Indian Reservation, traverse through tunnels and down iron ladders and end at a 200-foot waterfall with an aquamarine pool at the bottom. Plunge into the pool, or just admire the sheer red rock canyon walls around you.
5. Glacier National Park, Montana
Deemed the Crown of the Continent, Glacier National Park, outdoor enthusiasts will love camping, boating, fishing, biking, and hiking in this impressive national park. You can take guided tours or trek out on your own, but make sure to visit the headwaters of where all streams flow back to the Pacific Ocean, the Gulf of Mexico, and to Hudson's Bay.
6. Hiawatha Trail, Northern Idaho
Voted "Most Scenic Trail in the USA," the Route of the Hiawatha Mountain bike or hike trail is nestled in Northern Idaho, home of the Bitterroot Mountains. This 15-mile trail is a gradual downhill slope that is great for families. Even children who can confidently ride a bike can bike the Hiawatha Trail. It takes about 2.5 hours to get from top to bottom. You can rent bikes there and there's a shuttle waiting for you at the bottom to take you and your bike back to the top.
7. Kalalua Trail, Hawaii
From point-to-point, this 11-mile trail tickles the Napali Coast on the Hawaiian island of Kauai. The Kalalua Trail travels literally on the edge of the jagged island and features unforgettable tropical views. You'll see pristine beaches, crystal clear waters, and some really cool vegetation. In fact, if you follow the dirt path from Kalalau Beach, you'll find old agricultural terraces abundant with guava, mango, and java plum trees that you can freely pick and eat.
8. Highline Trail, Montana
The Highline Trail inside Montana's Glacier National Park is a must-see. It's a 7.6 mile, mostly flat hike and offers up one of the most spectacular views on a silver platter. When you hike the Highline Trail, you're following the Continental Divide which is pretty neat to say.
9. Grand Teton National Park, Wyoming
Jutting high into the skyline, the Grand Teton Mountains are nature's skyscrapers and a truly remarkable place to visit. Crystal clear mountain lakes, gorgeous mountains views, and wildlife dotting the landscape, it's no wonder so many people vacation Grand Teton National Park a year. You can float the Snake River, hike to Jenny's Lake, or camp in any of the abundant campgrounds. Plus Jackson Hole, Wyoming is nearby and worth the drive.
10. Arches National Park, Utah
If nature created an amusement park, it would be Arches National Park in Southern Utah. This massive desert park has over 2,000 red rock arches, creating a true rusted wonderland. You'll be awed by the grander of the place—rugged red rocks, arches that defy gravity, and sheer mountain cliffs. Try the five best hikes in Arches National Park like Delicate Arch (pictured above) which is 4 miles round trip or visit Fiery Furnace, a bedrock playground where kids and adults can climb rocks like a jungle gym.
Wherever you happen to be this summer, take a break from the car, lace up your shoes, and hit the trails. And and if we missed any of your favorite hiking or biking trails, let us know in the comments below!
Oh, and make sure you have a good hiking camera for your trip to catch memorable photos. Check out https://www.globosurfer.com/best-hiking-and-backpacking-cameras/.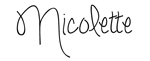 All photos courtesy of Unsplash.com.