*We're excited to be partnering with TurboTax to share some tax tips that can help you feel more confident about doing your own taxes.
Every year, around the end of January I get into the tax zone as I get ready to file our federal and state taxes. I usually take a Saturday to sit down, get organized, and hash everything out. I've been doing this for years, ever since I was a teenager working my first job in what we Idahoans refer to as "Spud Harvest"—it's two weeks we help farmers dig, sort, and stockpile mountains of potatoes. That was the first job I ever filed taxes for.
Sure, I could pay someone a hefty sum to file my taxes, but I actually like the control I have with doing them myself. Those of us with the DIY spirit can agree—doing things yourself has a big payoff.
But since that first job sorting potatoes, my income and my taxes have become trickier. This year, as a self-employed freelancer, my taxes were the most intricate they've ever been, but I still felt confident doing them myself and that's hugely due to TurboTax Live. Here are my thoughts and recommendations on the matter, along with 4 helpful tips I've gleaned over the twenty-some years of doing my own taxes.
4 Tax Tips for Doing Your Own Taxes
1. File easy online.
Gone are the days of paper and pencil tax returns where you had to pore carefully over a booklet, reading microscopic typing and trying to decode legal jargon. How many of you have ever filed your taxes this way? I totally have. In fact, I remember seeing my parents do taxes this way at our kitchen table and it took them many, many nights to complete their tax return.
Today, thank goodness for online tax preparation. I've used a few different online tax services in the past, but I've permanently switched over to TurboTax and here's why. It's the easiest, most organized tax preparation platform I've ever used. And this year I used TurboTax Live for the first time (It's BRAND NEW this year!) and it is amazing!
TurboTax Live is the same awesome TurboTax product that helps you file your taxes with the latest technology, but now has a really cool added feature: the ability to talk to a CPA or other tax expert live at any time during your tax filing process! This is awesome for people like me who like doing their own taxes, but would like the feedback from an expert. I'll fill you in on my TurboTax Live experience below.
You can start filing your taxes with TurboTax here, including the new TurboTax Live (which I highly recommend.)
Filing online is the only way to go. All of those difficult calculations and tables that my parents had to look up themselves so many years ago are now automatically figured out for you through computer-generated equations. With TurboTax, you type in the numbers and it calculates all the hard stuff for you, giving you a more accurate return and a bigger refund.
2. Know your deductions.
Many people simply aren't aware of all the tax deductions they can take to reduce taxes and increase their refund. I am NOT a tax professional and so the very best thing I did this year was consult a real tax professional on TurboTax Live. All I did was click the "Expert Help" button in the upper right of the screen, enter my phone number, and within five minutes, a friendly CPA named Aaron called me back and set up a one-way video conference with me.
He walked me through every single deduction and write off I could take, including a few I didn't know I was eligible for. (Did you know you can write off $25 per year per person on professional gifts you give?)
If you're doing your own taxes this year, make sure you do a little research into what deductions are available (like auto expenses and mileage, home office expenses, and business travel. My husband gets to write off the clothes he purchases for work.). The thing I love about TurboTax Live is that they walk you through that entire process step-by-step. If you aren't sure if a deduction is for you, they'll check to see if you're eligible.
3. Get tips from a tax professional.
Filing your own taxes can be a little nerve-racking, but you really do feel 100% confident using TurboTax Live. The thing I loved most about it was getting unlimited tax advice from a professional. I got to talk to a real, live (nice) person and we chatted for over 30 minutes.
I'll admit, I was a little nervous to push that "Expert Help" button because I didn't know what to expect. Was it like a video conference where a stranger could look into my home and see that I was wearing yesterday's sweats? Could they access my personal information?
Well, I tested the "Expert Help" out and here's what I learned:
1.You can see them but they can't see you. When you push the "Expert Help" button while filing your taxes with TurboTax Live, you'll get a pop-up window directing you to enter your phone number so a professional can call you back. Within minutes, you'll get a call and your tax expert will introduce himself or herself and then set up a video of themselves on your screen. It's the coolest thing! You can see them, but they can't see you.
2. They can't see any personal information. When I spoke with my very friendly TurboTax professional Aaron, he assured me that all of my personal information was blocked out on his screen. I was impressed with how personable he was.
3. They are really, really helpful. I am so glad I chose TurboTax Live because being able to talk to an expert was invaluable. I wrote down all my questions beforehand and had a long list. Aaron was so patient and helpful. He answered every concern I had and even showed me a few deductions that I had missed. It was so nice to have a second set of professional eyes on my taxes to make sure I was on the right track.
With TurboTax Live, you can get an expert to review your tax return, give the approval to file, and if needed, they can even sign and file your tax return for you! Plus, want to know something even more awesome? TurboTax Live customers also get QuickBooks Self-Employed included for year-round expense tracking, mileage tracking, and receipt capture to streamline their taxes for next year. This is going to make doing my taxes next year even easier!
Life can get complicated, but your taxes don't have to be.
TurboTax knows that today's families are busy. We have new babies being born, husbands and wives running their own businesses, and homes being bought and sold. TurboTax Live helps you navigate your return making it easy, convenient (you can stop, save, and pick up where you left off at any time), and even gives you live, professional help whenever you need it.
For me, TurboTax Live was awesome and gave me the confidence I needed to do my taxes and feel good about them.
You CAN do your own taxes and even better…do them in your jammies!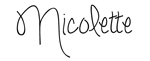 Photos by Kara Jo Eaton
*Thanks to TurboTax for sponsoring this post. All opinions are my own.