**This post is sponsored by Kohl's and ShopStyle Collective. Thanks for partnering with us!**

Pack up the sandals and open toed heels, Fall is upon us and it's time to exchange those options for boots, warmth and maybe some water proofing!
Not going to lie, "boot and sweater season" as I call it, is exciting!
It's even more exciting when you see some of the options Kohl's has for your family's feet!




Kohl's is always a one stop shoe shop for my whole family. They have styles that everyone from my little guy to my big guy (and everyone in between) loves and prices mom can get on board with too. One of my favorite things about Kohl's is their frequent opportunity to cash in on money saving coupons and rewards! It just sweetens the deal!

Right now, you can take advantage of their Friends & Family Sale!
Take 20% off with code FAMILY20.
This code is good 9/28-10/2.

I wanted to highlight some of my family's latest favorite Fall shoe finds. From high heels to casual sneakers, we were happy to be able to find something for everyone, and every occasion that Fall brings. Your family will be able to rock these at the pumpkin patch, to church, and to every event in between!


---


Women's Curved Top Western boots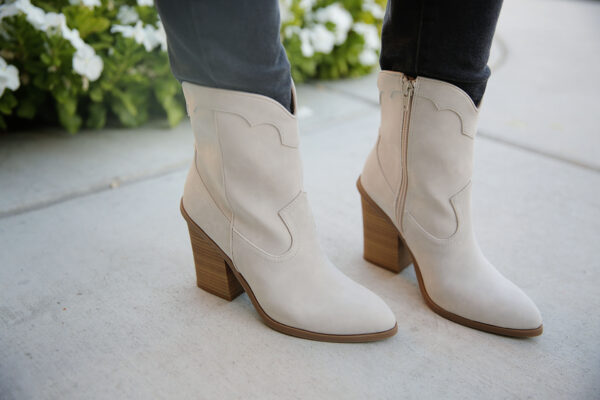 You can throw a little Western vibe into any outfit with these pretty boots! They'd look great with skinny jeans and a flannel, or even with a denim skirt and sweater.
I love the chunky block heel, as they make them much easier to walk or dance in!

The full-length zipper makes it easy to slip these on and off and go!




Sonoma Women's Clogs




Clogs are making a comeback and I'm here for it.
There's just something about these clunky shoes!
For one, they make your legs and feet look tiny! I love that they're on trend, but still classic as see them coming back again and again.
Plus, they're comfy! A great dressier option that pairs beautifully with a feminine dress.




Men's Nike Courts




Remember how I mentioned Kohl's has options for the whole family? I had to throw in an option for the men!
These Nike Courts are fantastic year round, but I love the darker color for Fall!
I love that they hide dirt a lot better than your typical white or light colored option.
They're an athletic shoe, but also easy for a teen/man to dress up a bit. I feel like it's almost an elevated sneaker option!


Nine West Women's high heel boots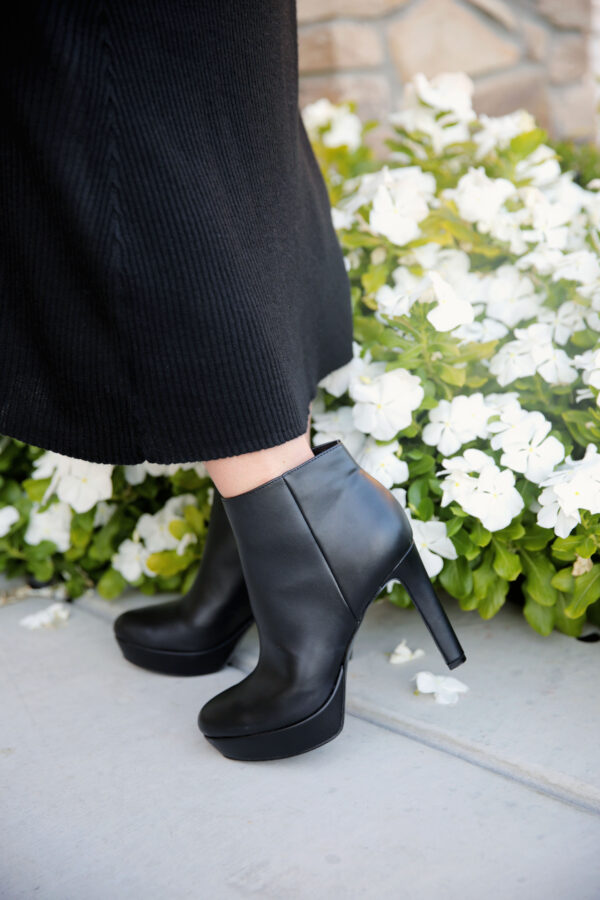 And here's the boot we've all been holding our breath for.
This high heel bootie is a show stopper.
I know not everyone can rock a heel that high, but if you can, this is a more comfortable and quality option.
Honestly, I wouldn't think a heeled bootie like this could be so comfortable, but alas, it IS!
You're now ready for a Fall date night!





Women's heeled ankle boots




I don't usually pick favorites, but if I had to pick a winner for me, these would be them!
From the sole to the wipe ability, these are Fall winners!
They come in a few colors, but I think the cream is unexpected and would go perfectly with jeans and a chunky, rich colored sweater!

Plus, who could say no to this detail?


---
Those are just a few of the amazing (and affordable!) options I found at Kohl's.
We really did find something for everyone without breaking the bank!




I have to add, there are SO many other fun styles and options to choose from.
These slip on flats are perfect for someone like myself that prefers a flat! These clogs are a more casual version of the ones above.

Remember, take 20% off with code FAMILY20.
This code is good between 9/28-10/2.

One thing's for sure, you're bound to find something great for each member of your family to step into Fall in style!