Blessed are those that can give without remembering and receive without forgetting.
— Author Unknown
We love to take some time, each month, to spotlight our amazing sponsors and say a huge "THANK YOU" to all those who really make a difference in our HowDoesShe world. We love what we do, but we wouldn't be able to DO it without your support and the support of our sponsors. Thank you for your comments, your visits, your inspiration, and your love. We feel it!
Top 3 posts
Here are the three posts that REALLY caught your eye this past month! Looks like saving money and simplifying is on the brain. I'm with ya!
1. Achieving That Fresh-Faced, No-Makeup Look
3. Free 1st Day of School Printables
Top 3 Referrers
If you see something on HowDoesShe that you love, please feel free to share it! Here are our top three referrers from this last month. THANKS, GALS!
2. Chickabug
3. Ucreate
Our Amazing Sponsors
We know it's been said, but we sincerely feel that we have the BEST sponsors on the web. We love working with them and we truly believe in what they offer. Let me share a little about each of them, and then I invite you pop in and show them some love!
1. Have you seen gorgeous canvas art displayed in shops or in people's homes? Why not get some for yourself? Canvas People makes Photo Canvas printing easy and affordable. Really. Soon, your home can be sporting some gorgeous, CUSTOM artwork! I mean, how gorgeous is this?
Canvas People Photo Canvas Printing
2. Chickabug creates GORGEOUS custom invitations, stickers, DIY printables and more! I just saw these adorable Halloween party printables that will take my Halloween party right over the TOP! So cute.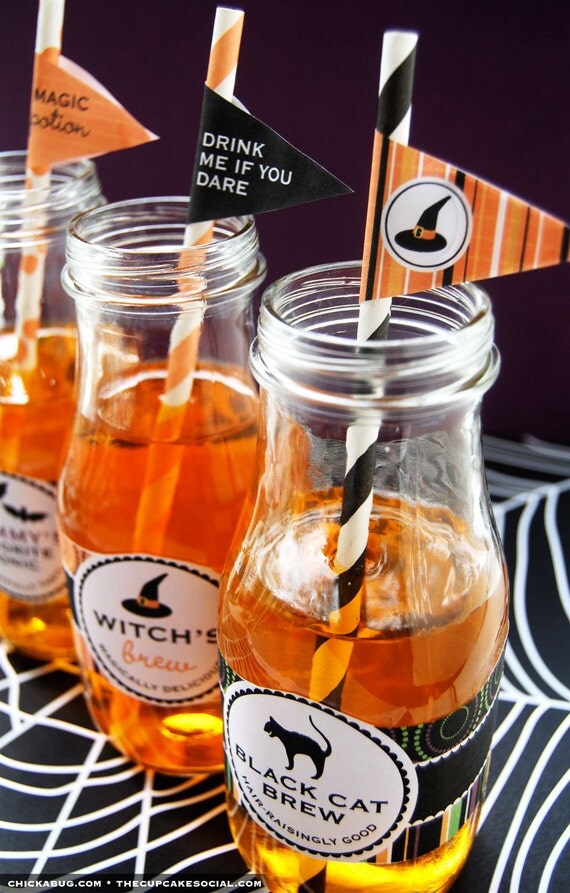 Chickabug
3. If you or someone you love is struggling to get pregnant, then this
will be, perhaps, the most important read you'll do. Pregnancy Miracle is a wonderful holistic and ancient system for not only getting pregnant, but having HEALTHY children! LOVE this!
Pregnancy Miracle
4. If you need a new pair of jeans (I mean, really, who doesn't?) Premium Denim Group is definitely the way to go! Shop from the comfort of your own home, and invite your friends to shop and (ahem) critique each style as you model them. Say goodbye to those ugly changing rooms and strangers staring at you as you show your shopping buddy your new outfit. Good night!
Premium Denim Group
5. Have you been "picking your plum" lately? If you have been keeping up, you'll have been in on this past week's FREE vinyl. That's right…FREE! Pick Your Plum offers daily deals on crafting supplies and even the odd SURPRISE! Seriously, you won't find hotter deals than right here. LOVE!
Pick Your Plum
6. Did you know that Groupon is now offering GETAWAY deals? WOW! Save some serious dough on your next getaway. This place looks nice..  😉
Groupon
7. Gabby Cards lets us "Say it on a postcard". Gabby Cards lets you "chatter" as much as you want, as often as you want to lift the hearts of others unexpectedly and help find that happy place! Compact, Unexpected, Cheaper to mail than a letter – you can't beat a Gabby Card!
Gabby Cards
8. We LOVE Havvn skin care products….seriously. If you have sensitive skin (like me) you'll be amazed by their chemical-free products. Not to mention the amazing anti-aging effects you'll start seeing. I plan to look about 12 in about a year from now 😉
9. Want proof that polka dots truly work with ANY theme? Check out this Halloween party spread outfitted by Polka Dot Market. I can't get my hands on this stuff fast enough!
Polka Dot Market
10. Jessica's Coupons is a blog about finding the deals & coupons that will save you money. It is also about sharing with us her amazing tips for saving money! I so need this.
Jessica's Coupons
11. Restaurant.com is a great spot to save money on what we LOVE to do…eat out! Enter the restaurant name, you state, or city and get a list of GREAT deals on your favorite places to eat. LOVE THIS!
Restaurant.com
Like I said…our Sponsors are A-MAZ-ING! I hope you've been inspired! We love them and know you will, too. Thanks, once again, for your love and support and until next time…KEEP SMILING!