*This post is sponsored by Schoola, but guys, if you want to help our kids' schools, this is an awesome way to get involved, clean out your closets, buy name-brand clothes at a discount, and earn money for schools!  It's a win-win!
—
As a former teacher, I've been all-to impacted by lack of funding; it often meant rationed copy paper and no fun assemblies for the kids.  As a parent, I see lack of school funding directly affecting my own children: less field trips, cuts in art, music, and PE programs.  That's why I'm thrilled to introduce you to Schoola.
Schoola is an amazing e-commerce online thrift store that solves three specific problems your family has: it helps you clear the clutter, buy name-brand clothes at a discount, AND earns money for schools!
Schoola helps clean out your closets!
We've all got spring cleaning (a.k.a. purging) on the brain, and especially with the change in seasons, that means getting rid of clothes our kids have outgrown or that we just don't wear anymore.  You can donate both women's and children's gently worn clothing, shoes, and handbags.  Request a Schoola bag here, fill it, and it ships back for FREE!  You are making a huge difference to kids and cleaning out closets too!
Schoola helps our schools!
The items you donate to Schoola.com are sold and 40% of proceeds go to a school of your choice.  OF YOUR CHOICE!  That means you are directly helping your own child's school earn money for supplies, art, music, PE, and educational field trips.  Amazing!  All the while, getting rid of items you don't want cluttering your house anyway!  Can you tell I'm just a little bit excited about this?
Buy great clothes at a discount!
We all know that buying clothes new comes with a big price tag.  Especially when you have multiple children who grow very fast.  At Schoola, you can shop for gently worn clothing, handbags, and shoes for your kids and yourself at a huge discount!  It's so much fun to browse around fill your cart full of name-brand clothing you'd normally spend a small fortune on.
How to donate:
You can request a donation bag from Schoola here.  Want to hear the best part?  Shipping your donated bag to Schoola is FREE!!  F.R.E.E.  Absolutely no cost to you.
Find name-brand clothes
These aren't garage sale clothing.  You'll find Schoola's new-with-tags Gymboree Collection benefiting the Malala Fund, along with new-with-tags clothing from the Tea Collection, also benefiting the Malala Fund
Okay, the TRULY best part!
New customers to Schoola can get 50% off their first order at signup!  You'll get a unique coupon code via email once you sign up.  So, whatcha waiting for?  Go get some awesome, gently used clothes for your whole family at a great price (even greater with the 50% off discount)!  Did I mention that for a limited time SHIPPING IS FREE?!
Why Schoola's mission is really awesome:
Schoola's mission is to help save programs like art, music, and PE in our schools.  Programs that are undervalued by budget cuts, but that make a huge impact on children's creativity, health, and development.  Oh my heck, as a teacher and parent, I stand behind that mission 100% and thank e-commerce companies like Schoola who are making a difference to kids and schools.  Thank you!
Schoola has helped nearly 30,000 schools get closer to their fundraising goals.  In fact, one featured school in Brooklyn has raised more than $30,000!
Tell your friends about Schoola.  Tell your neighbors, teachers, PTA members and education advocates about Schoola because it is making a difference!
Grab a bag and Donate (it's free!).  Shop (great discounts!).  And help schools in need.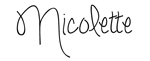 *This post was sponsored by Schoola and we were thrilled and honored to be a part of their mission.