*We are thrilled to team up with Nutella® for this delicious recipe that you make with your family.
Do you remember what it felt like as a kid to wake up on a Saturday morning? For me it was that twinge of excitement when you realized there was no school and the entire day was a free space on your bingo card.
Saturday Mornings
Before the sun even rose, my four siblings and I would jump from our beds and race to the television to watch our favorite cartoons. We'd prop up on our pillows and watch Teenage Mutant Ninja Turtles, The Smurfs, and Garfield and Friends until mom called us in for breakfast.
Cartoons weren't our only Saturday morning tradition—we also got my mom's famous waffles. While we relaxed, mom bustled around the kitchen and pretty soon, the sweet aroma of homemade waffles filled the house. She'd call us into the kitchen where a delicious spread of still steaming waffles and toppings awaited. Mom was the real hero, making sure this special family time happened every week.
Even as teenagers when early morning cartoon watching became snoozing in, we still awoke to the smell of mom's Saturday morning waffles. We'd take turns at the bar, spreading a little Nutella hazelnut spread onto our waffle and decorate it with fresh fruit toppings and nuts. It made every  Saturday something special to look forward to.

Now as a mom myself, we continue the waffle bar tradition. Mom passed down her famous waffle recipe to me and it's just as good today as it was when I was a kid. The recipe is simple— you always have the ingredients on hand—and the waffles are light and delicious. In fact, my dad refuses to eat waffles from a diner because they never measure up to my mom's.
Nutella Creates Happy Memories
Nutella helps create happy memories. Whether it's at a special family brunch, like the ones I remember growing up, or breakfast with your friends. Just a little bit of Nutella is all you need and makes a good memory even better.
Now our Saturday morning waffle bar consists of the same delicious waffles, a little spread of Nutella, a lot of fresh toppings, and a fun game of Scrabble.
 I hope you enjoy mom's famous recipe!

In a large bowl, beat eggs until fluffy. Add the remaining batter ingredients and stir to incorporate. Heat waffle iron and spray with cooking spray if necessary. Pour 1/4 cup to 1/2 cup onto the waffle iron, depending on the size of your waffle iron. Close lid and bake for 5 minutes or until golden brown.

Top with 2 tablespoons of Nutella® hazelnut spread and desired toppings. Serve immediately and enjoy!
Let's face it; sometimes it takes a mom to make special traditions happen. Create lots of happy memories of your own with a Saturday morning waffle bar and a little bit of Nutella.
Spread the Happy®!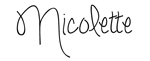 *Nutella® sponsored this post, and while I have been compensated, all opinions expressed are my own.
Photography by Cristi Dame
Video by Darlene Dame; Music featured in the video by Bianca Merkley.