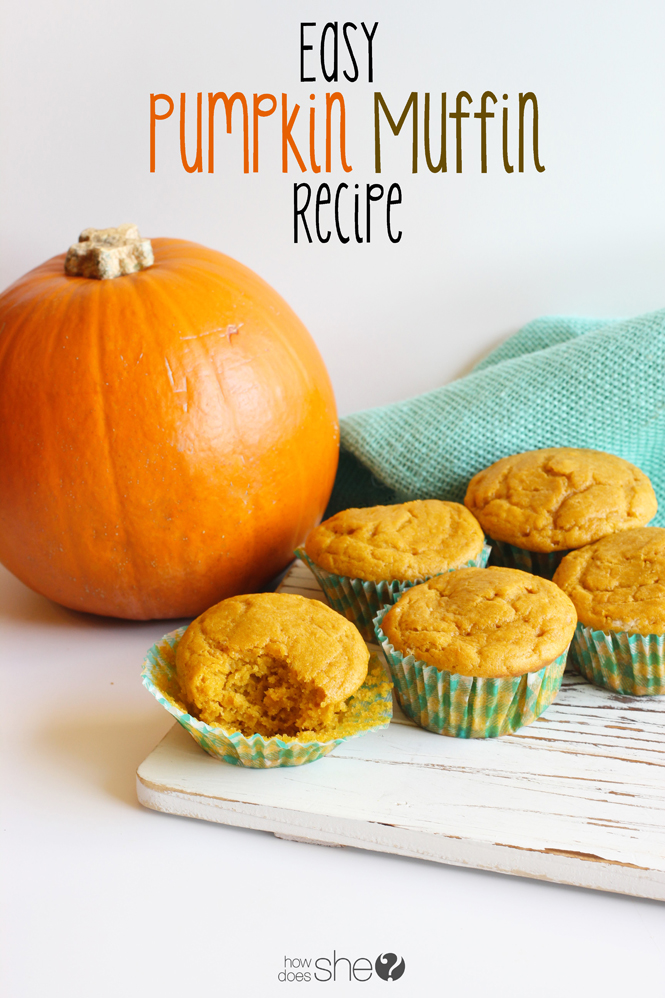 Easy Pumpkin Muffins
Hi, it's Charisse from Easy Toddler Meals. Tis the season for pumpkin everything!
Problem is, most pumpkin recipes involve a lot of ingredients. Sometimes you just want to get your pumpkin fix without slaving away in the kitchen. You probably have most of these things in your pantry already, so give it a try! It's a short list of ingredients, one of them comes in a box. You can't get easier than that, right? Just mix a few ingredients together and bake these easy pumpkin muffin recipe. Your house will instantly smell like fall.
Can you smell the pumpkin yet?
Here, this may help spark your senses:
Instructions
In a mixer, mix all ingredients

Line a muffin tin with cupcake liners

Pour pumpkin mixture in each tin

Bake for 18-22 minutes, making sure to check at 18 minutes with a toothpick since ovens vary
Looking for more delicious pumpkin recipes? Check out some of these ideas: