*This is a sponsored post, but I truly stand behind Luminara products. You'll see why!*
—
Every night before bed, my family often seems to make their way outdoors to ride bikes, run around the backyard, and wind down. Enjoying this time of day is truly a cherished moment. Recently, we added Luminara Heritage Indoor/Outdoor Lanterns to our back patio to add to the ambiance. Let me back up,… I've always been a little leery about candles around my little ones, for a few reasons: 1. Safety. Obviously, my small, curious children immediately want to touch an open flame (ouch!) and my children who know better are still infatuated by the "fire". I'd rather them not burn down my house. Hard pass.  2. Convenience. Who has time to find a lighter that is always misplaced, and who actually remembers to blow the candle out? Not this momma.
Simply put, this is why Luminara has won me over. Their candles offer a sophisticated real flame-effect while offering safety and convenience. They dance, flicker and sway so convincingly, you have to see it to believe it. (Take a peek at this moving visual here). You'll have to point out this technology to amazed guests. The convenience, safety and longevity of Luminara real flame-effect candles means every night can feel like a special occasion.
I have been extremely impressed by the quality, design and overall beauty of these lanterns. Mine are 25″ tall, which is the largest lantern Luminara has ever made. They are stunning. I'd order them again in a heartbeat.
There is a built-in self-timer that automatically goes on at your appointed hour and turns off automatically five hours later. Or more often, we place our lanterns high on the outdoor mantle and use the optional remote. My children think they have any and all visitors convinced that they are little magicians! I'll admit, even I have fun turning the candles on and off with the touch of a button.
Here is where the super good news comes in. Today only, August 4th, QVC is featuring these beauties as QVC Today's Special Value®. What does that mean exactly?! Every day QVC picks one item and offers it at an extra special value. Basically, if you don't splurge often on a whim, today might just be that day. I'm so looking forward to enjoying mine for years and years to come.
The Luminara Heritage Indoor/Outdoor Lantern with Candle & Remote is weatherproof and featured the realistic flame and movement that Luminara is famous for.
—
Luminara Lantern color options: Black, Ivory & Garnet Red
Size options: 16″, 19″, 25″ (25″ is the largest Luminara has ever done and is the size featured in this post)
The lanterns come in black, white, and red! Good luck deciding!
—
If, for some reason, you miss this one day sale on August 4th, take a peek at Luminara's brand shop to view their other options.
—
There are few things in life that help create a cherished 'moment' and Luminara's Lanterns have done just that for my family. Count me in!
Don't pass up on the special pricing, today only, featured as QVC's Today's Special Value!
Enjoy setting the perfect mood for memory making!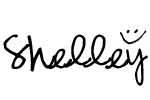 —
DON'T FORGET TO GET SOCIAL!
I'm quickly becoming a huge QVC fan. I mean, these "Today's Featured Values" are enough to get me hooked! Make sure to follow QVC on Facebook, Twitter, Instagram and Pinterest to stay up-to-date with all things QVC.
And of course now that you know all about Luminara, you'll want to continue to be inspired by their magical products! I truly love supporting great companies, so go show them some love on Facebook, Twitter, and Instagram too!
—
*This is a sponsored post, but am seriously obsessed with Luminara's products.*