I have a very active 4 year old.
I have tried a million different methods and programs to give my little man a head start. He's about as interested in my various methods as he is in watching a documentary on the current weather patterns of the Earth (aka NOT interested). 😉 He'd much rather be outside, chasing cows and playing in the dirt. As he should -he's a farm kid!
.
Enter into my life, ABC Mouse.
ABC Mouse is a learning website for preschool-kindergarten kids but even I had fun! It has won tons of awesome awards like the Children's Technology Editor award!
Normally, I rarely allow him on the computer so this was a "gamble" for me.
I was so pleased to see his response.
He was engaged, excited, and learning! Today, for example, we caught "fly letters" with frog tongues which corresponded with a particular letter sound. He giggled the whole time! The activities were appropriate for his age, and easy to run. ABC Mouse has over 3k individual learning activities so I don't foresee my kiddos being "bored" ANY time soon! From reading to art and math, it's all there in a lot of different and creative formats.
We live in a really small town without many formal opportunities for preschool; and let's be honest here, I want to keep him home as much as I possibly can before I ship him off to Kindergarten. <tear> I'm so grateful I discovered this program so I can work with him AT HOME!
The best part?
ABC Mouse is offering YOU, our amazing readers, and exclusive deal.
2 months unlimited access for only $5!!!!
uh…CHEAP.
JUST GO 
  For learning the ABC's and 123's…we are loving ABC Mouse.
Try it, you'll love it too. Did I mention it's only $5!?!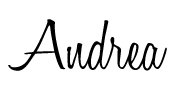 ***This is Missy breaking in here…I just signed up for ABC mouse for my preschooler and I am SO impressed. I did preschool at home with my other kids and I wish I had known about this program…it would've added so much to what I taught. With ABC mouse, my little 3 year old has his own virtual teacher and classroom which makes him feel like one of the big kids. I love how excited he gets when he completes his "assignments". I usually sit down with him while he plays, but I have to say it has also been a great little distraction when I need to fix dinner or something. After a couple days learning the program, he is fully capable of doing it on his own.
Even though I did sign my little guy up for preschool in the fall (for various reasons including a new baby on the way) we will still be using this because it is convenient, he is learning, and he LOVES it!!