"Pinterest Secrets To Go Viral" ebook  
There are so many reasons to love Pinterest!
The inspiring photography, the thousands of DIY projects, the organization tips, the fashion and beauty tutorials, the recipes, the quotes, the comics, and the list goes on and on!
We joined Pinterest over two years ago and have learned how to make it work for us!
Since then we have increased our traffic by OVER 67%!
We are so excited to share some of our best kept secrets in an ebook about what has become one of our biggest traffic driving sources…
You DO NOT want to miss this amazing chance to get the HowDoesShe guide to making the most of your Pinterest account!
Whether you are a business owner or an everyday browser…these secrets will make you a pro in no time.
We have compiled every little trick and tip that has helped double our website traffic and subscribed readers!
Here's a little preview of what you will get…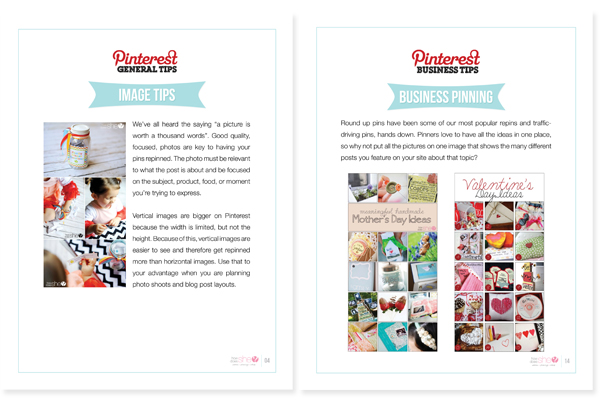 We  cover everything from:
profiles

pinning

images

captions

hashtags

business tips

and more!
These tips and tricks work for you, your website, your blog, your etsy account, your retail store, your large corporation, and even for your mother. 🙂
The most repinned and successful pins on Pinterest today are the ones in collages, so we are adding this sweet bonus…
Three collage templates that you will receive absolutely FREE!
Here's an example of one you can customize with your own photos and text:
Start making the very most out of Pinterest…let us help you reach your goals!
Purchase our PINTEREST eBook HERE!… just click on Add to Cart at the bottom of the post.
You'll also get 3 free templates for making beautiful pins for FREE!!  (They will be available both psd and png formats)
Share on Pinterest: