Oh, how I adore my warm winter drinks. My happy place during the cold months includes a huge sweater, a roaring fireplace, and a warm mug in my hands. Plus, I'm a hot chocolate addict. It's delicious. And warm. And chocolatey.
Every Christmas Eve I make a big batch of this creamy crock pot hot chocolate for our family to wake up to on Christmas morning. This year, I thought I'd try a peppermint white hot chocolate version. It's delicious. And warm. And slides down my throat leaving sweet pepperminty tingles on it's way down. So yum.
Peppermint White Hot Chocolate with Essential Oil
And if you're an essential oils fan, this peppermint white hot chocolate uses peppermint essential oil, which can wake you right up, relieve a stress headache, and feels clean and energizing. You can also substitute peppermint extract, no biggie.
The ingredients are simple and that's what I love about this yummy hot chocolate. There are just four: milk, white chocolate chips, vanilla, and peppermint essential oil (found here).
Whipped topping, crushed candy canes, and cookies are totally optional…but in my book…kind of a no-brainer.
Make this hot chocolate for your small family on Christmas morning, or double, or even triple the batch to make it for your big family gathering this Christmas or New Year's.
Peppermint White Hot Chocolate with Essential Oil
Ingredients
4 cups of milk (I recommend 2% for creaminess)
1 cup white chocolate chips
1 tsp vanilla extract
1/2 tsp peppermint extract (or 2 drops peppermint essential oil)
Instructions
In a saucepan, heat milk without boiling. Stir in the white chocolate chips until melted into the milk. Add the vanilla and essential oil and stir until all ingredients are well incorporated. Pour into mugs and top with whipped cream and crushed candy canes.
Simple and delicious.
Happy holidays!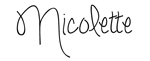 Why not make this yummy hot chocolate then set up a cute hot chocolate stand for your friends and neighbors?
Or make some guilt-free hot chocolate using cacao!