Did you know a girl's confidence begins to drop by the age of nine¹? And by the age of 10, girls' physical activity levels decline and continue to decrease throughout adolescence².
I've never heard a more sad statistic.
We're working with Always and Target to empower girls everywhere and help build their confidence one step at a time.
Building a Girl's Confidence One Step at a Time
As a mom of two girls, I worry about them every day. Are they happy? Are they healthy? Am I doing enough to foster their confidence? Do we have enough girl power in our lives?
Last year I had an experience with my seven-year-old daughter that left me feeling helpless. My daughter struggles with anxiety to the point it makes her physically ill. She works herself into a frenzy and anxiety deals a heavy blow to her confidence. As a parent, it is excruciating to witness your child's unhappiness and not know how to help.
That's when we started running.
Girls on the Run
After studying physical education for my Bachelors Degree, I became a huge proponent of physical activity, especially in children. Girls who exercise regularly will have stronger muscles and bones and have a better outlook on life. Maybe running could help my seven-year-old work through her anxiety?
Girls on the Run is an amazing program available to girls in the third grade and up through eighth grade. They meet together after school with other girls their age to learn valuable life skills. Each Girls on the Run team is led by a positive adult female role model, like a mom, grandma, or a teacher.
Girls on the Run is a 10-week program that teaches and encourages girls to take challenges and build their inner strength and confidence. It is such an outstanding program for young girls!
After my daughter joined Girls on the Run, I noticed a huge change. She was having fun with other girls and running made her happier and less anxious. Every time I picked her up, her face just glowed.
 Getting Involved
You can be a part of Girls on the Run too! Target, with the support of Always, is donating $1 million dollars to Girls on the Run—a donation that will provide access to thousands of girls across the country! You can get involved by volunteering at your local council or enrolling your daughter in the program.

Throughout the season, these sweet girls run together, make new friends, and have lessons that help them develop critical life skills. They learn about health, friendship, and how to tackle life's challenges. At the end of the 10 weeks, each girl gets to run a 5K which is so empowering for these girls and incredibly moving to watch. If you have daughters in third grade through eighth grade, Girls on the Run can change her life.

In the spirit of continuing to support girls, Always #LikeAGirl is partnering with Target to help Girls on the Run reach their goal of serving two million girls by 2021! Watch this video on how Girls on the Run made big difference to this little girl.
The Power of Friendship, the Power of Running
Friendship has the power to transform a girl. Running can elevate her mood, body image, and outlook on life. And running with friends is one of the most positive experiences a girl can be a part of. As a mom, I highly, highly recommend Girls on the Run.
For my daughter, we're learning to tackle her anxiety literally one step at a time. When I see light and confidence shining through her eyes—when I see my daughter making new friends and sharing her inner beauty, that's the the biggest pay-off I could ever ask for.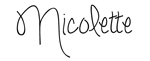 *We'd like to thank Always and Target for sponsoring this post and for continuing to support and empower girls everywhere. You can learn more about Girls on the Run here!
Photos by Shelley Coates
Sources:
¹Self-Esteem: Robins, R.W., Trzesniewski, K.H., Tracy, J.L., Gosling, S.D., Potter, J. (2002). Global Self-Esteem Across the Life Span. Psychology and Aging, 17(3), 423-434
²Physical Activity: Smith, A.L., & Biddle, S.J.H. (2008). Youth physical activity and sedentary behavior: Challenges and solutions. Champaign, IL: Human Kinetics.
SaveSave
SaveSave