Okay, so you've heard about the Nordstrom Anniversary Sale by now. Maybe you've even placed a few orders? (Guilty.) Honestly, I'm usually a little too cheap for Nordstrom, unless we're talking jeans (because good denim is worth every penny!) or if it's one of their big sales throughout the year. Did you know there are SO many items under $50 (some under $30) in the Anniversary Sale, which is going on right now? In addition to these tried and true must-haves, we've rounded up some of our favorites under $50 to make your shopping easier. Not to mention, less expensive!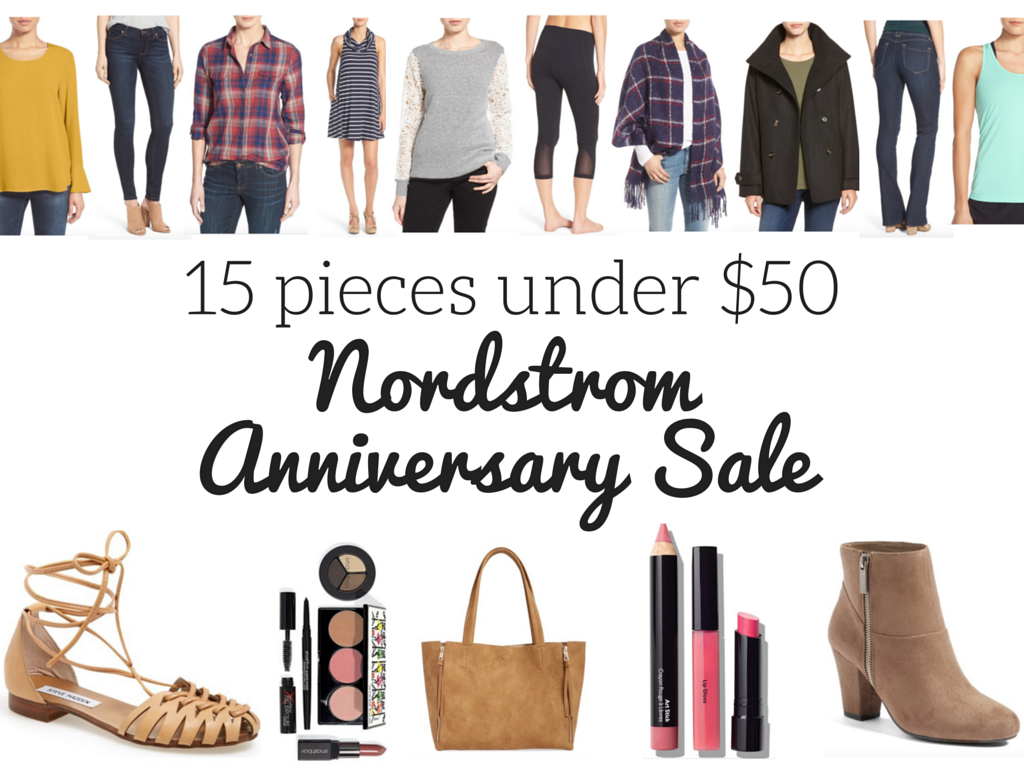 But first, a few tips that I've learned along the way from other devoted #Nsale shoppers…
1. One of the great things about this sale is that it's all brand new inventory from the upcoming season. Think FALL!
2. We've mentioned this many times before, but FREE shipping AND returns! So order several sizes if you need to…you can send back anything you don't want at no cost to you.
3. Items are restocked throughout the sale, so don't be discouraged if something is no longer available. It might come back before August 7th.
4. And this little pearl of advice that I was given recently just blew my mind. If something you love isn't available in your size or the color you'd like–buy it anyway. Most items are restocked after the sale and you should be able to exchange it for what you really want then. Genius!
5. In the future, if you want to shop early (cardholders can shop 8 days before the sale opens to the public), and you don't want to open a credit card–Nordstrom has debit cards as well.
And now for the good stuff…
1. Cowl Neck Shift Dress: $24.90
This is a perfect everyday dress for spring and summer–and for less than 25 bucks! It comes in eight colors and would also look darling paired with a cardigan, leggings and booties in the colder months.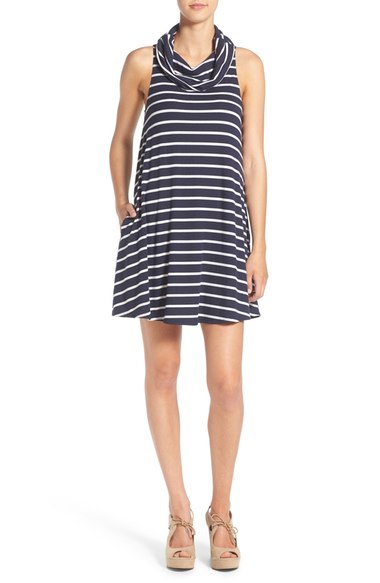 2. Zip Detail Faux Leather Tote: $31.90
If you're in the market for a cute new tote–look no further! The faux leather looks oh-so real…and this would make a perfect "mom bag" for those transitioning out of the diaper bag stage…or who are out of it completely!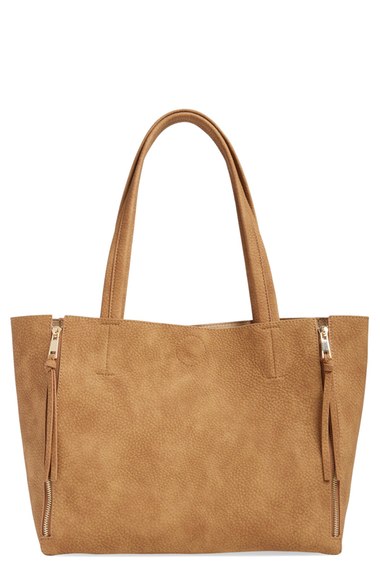 3. Stretch Skinny Jeans – $45.90
Soft, comfy, and slimming? I'm sold!!! Plus, a good pair of jeans under $50 is just amazing!
4. Lace Detail Crewneck Sweater – $49.90
This is not your typical boring sweater! The pretty lace detail definitely adds something special and sweet. Pair it with jeans and a fun accessory–and you're all set!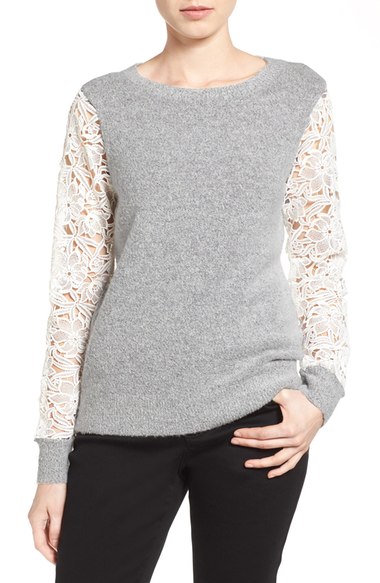 5. Flap Pocket Plaid Shirt – $37.90
Anyone else a sucker for plaid shirts in the fall? They're all I want to wear (other than sweatpants, of course). This is one that I can picture at a football game or a bonfire…but it's also lightweight enough to wear in the warmer months.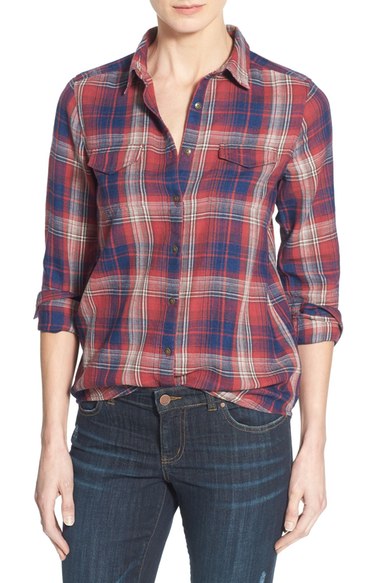 6. Itty Bitty Bootcut Jeans: $44.90
They had me at 'power-mesh panels to mold and hold'. Yes please!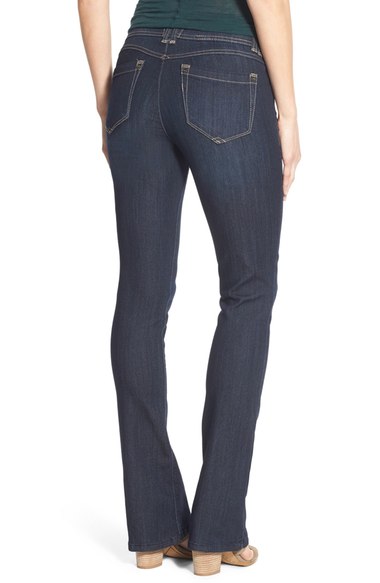 7. Double Breasted Peacoat: $37.90
Yes, you read that correctly…$37 for a peacoat! And with 300 five-star reviews on the Nordy website, it seems like you just can't go wrong! And did I mention it comes in 3 colors?!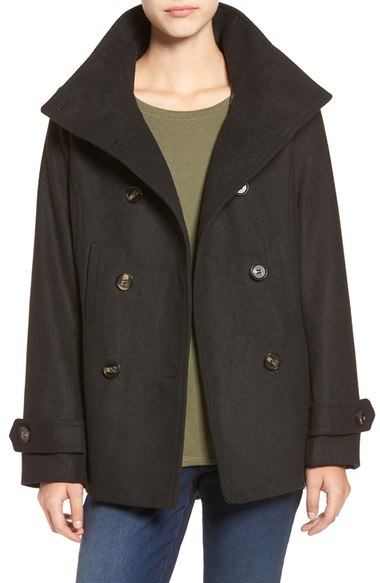 8. Oversize Speckled Plaid Blanket Scarf – $23.90
It's a blanket…it's a scarf…it's a blanket scarf! And you will LOVE it!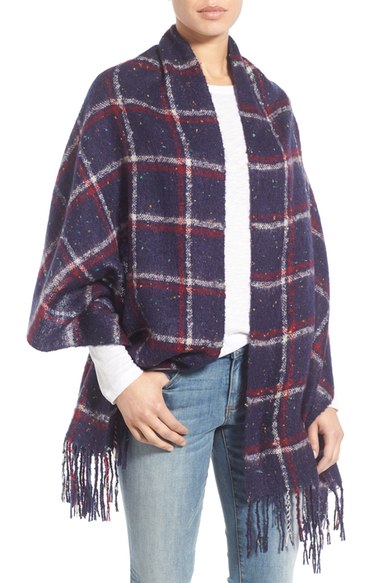 9. Smashbox "Photo Bombshell" Color Collection – $54.00
This pick may be $4 over the limit, but it is well worth it. This limited edition Smashbox set includes blush, bronzer & highlighter, an eyeshadow trio, eyeliner, lipstick, and mascara. And it would normally cost you $111. Better getcha some!!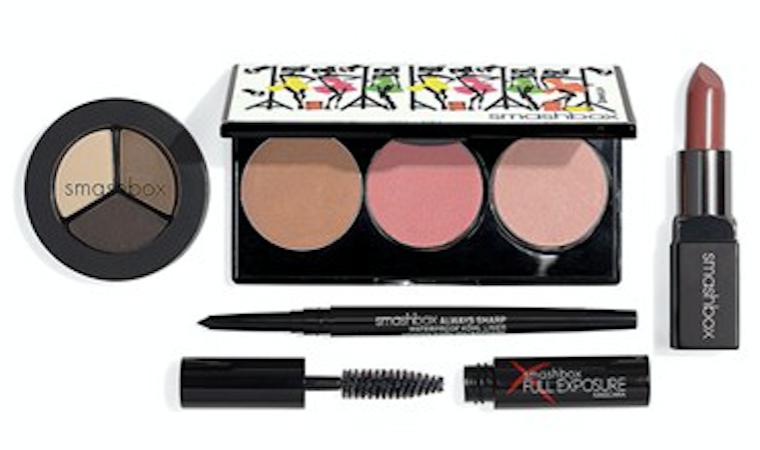 10. Bell Cuff High/Low Blouse – $44.90
I love the bell cuff style and the flattering fit of this top, but it's the "olive arrowwood" color that is really calling my name! If it's not your thing though, it also comes in 5 other great colors.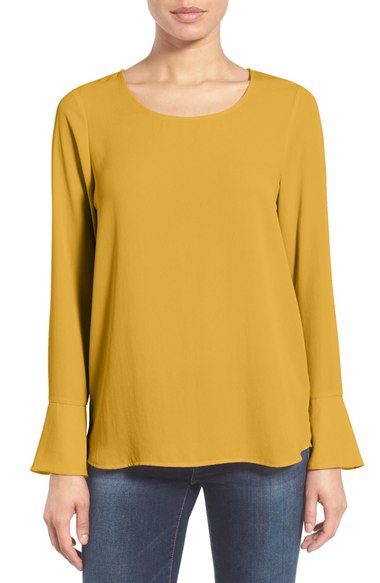 11. Bobbi Brown Pink Lips Set – $50
Everything you need for the PERFECT pink lips! You can also find it in nude here.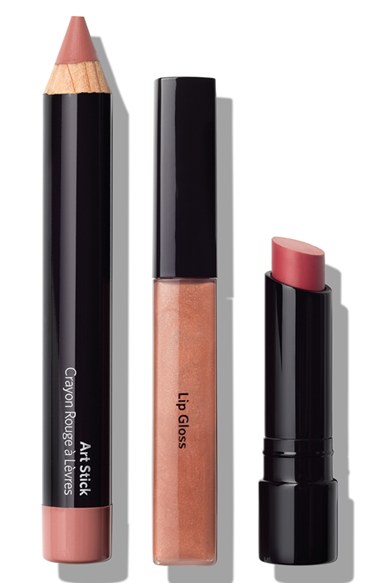 12. Zella "Hatha" High Waist Crop Leggings – $33.90
Leggings and workout crops are something else that I'll pay good money for…but with Zella, now I don't have to! $33.90 for this quality is just amazing! I love the mesh detail and of course the high waist that keeps everything tucked in. I've also found that, because of that extra-high waistband, they're great up to about the 3rd trimester of pregnancy.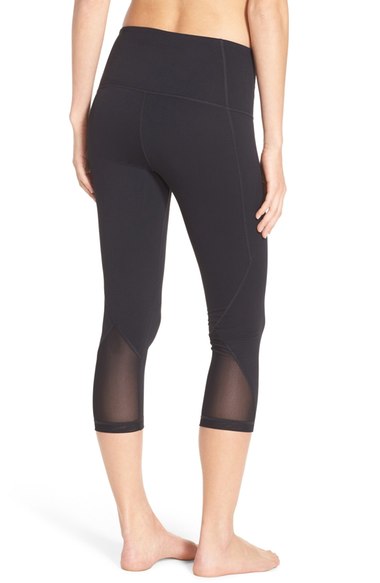 13. Zella 'Feel the Breeze' Tank – $24.90
Dear Zella–you win! Another great, flattering piece at an awesome price!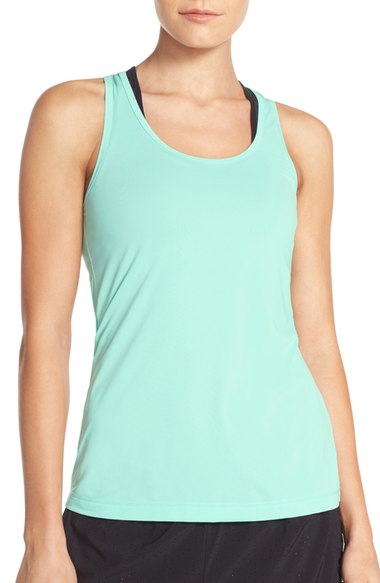 14. Steve Madden 'Leoandra' Flat – $49.90
I mean…how FUN are these flats with the wraparound ankle straps? They'll add a fun vintage flare to any outfit, AND they come in white and rose gold too!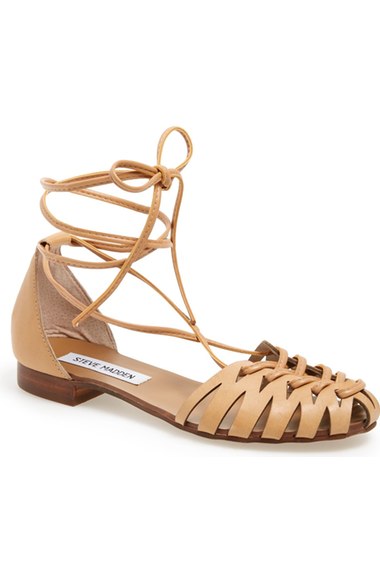 15. BCBG 'Devinn' Ankle Bootie – $64.90
Okay, so I snuck this one in. It's $15 over the $50 limit, but I just couldn't resist!!!! And considering you can wear them with anything and everything…I'd say they're totally worth it!

Now have fun shopping…and don't forget, the sale ends on August 7th!