*This post is NOT a sponsored post and something I truly feel passionately about. IntelliBED is a game changer folks. This post does contain affiliate links.
---
WEDNESDAY NIGHT FB LIVE GROUP – BLENDTEC and BAMBOO SHEET GIVEAWAY – ENTER HERE
—
Is sleep important to you? It most definitely is to me. Do you know what you are sleeping on?
After sleeping on a subpar mattress for the past decade, I recently decided to make an upgrade. Why? My old queen mattress was very basic, and my twenty-something-year-old body didn't mind sleeping on it. Ten years later my thirty something body started telling me something was very wrong with my mattress. Both my husband and I were waking up sore and not well-rested. We knew we wanted to upgrade for our health's sake.
After massive amounts of research, (we did NOT want to get the wrong mattress), we decided to try an intelliBED Mattress because of the amazing reviews and the fact that I desperately wanted a non toxic mattress. With a 60-day trail and no-risk return policy, we decided, "Why not?"
Let's not beat around the bush. Was an intelliBED mattress worth the investment? In all honesty, it is quite possibly be the best decision I've made in a decade. I don't mind spending more for a top-quality mattress that will protect and serve my back for years to come.

So what's all the hype about intelliBED mattresses better than the rest? 

Why intelliBED
I've been guilty of consumer ignorance before, and I'm here to make sure you know the facts about foam mattresses. I'm sure you've heard of the growing trend of buying a "bed in a box." The concept seems fun; an inexpensive foam mattress delivered in a small box which then expands and pops into place. It's foam magic! But the keyword there is FOAM.
Simply put, these "bed in a box" mattresses are made out of foam that breaks down quickly, are full of toxins, can't give you aggressive alignment for your back, and don't do anything to take pressure off your body. As tempting as this trend is, after doing a little research on them, it was an easy decision to pass on the bed-in-a-box and find a non-toxic mattress. Your mattress probably isn't as safe as you think.
The technology-based intelliBED made much more sense for the restorative sleep my husband and I needed.
An easy decision:
With the advanced technology of Gel Matrix, an intelliBED mattress is both firm and soft. It provides both the comfort and support needed. The best of both worlds is now possible.
An intelliBED mattress is a non-toxic mattress (but not an "organic mattress" that would break down easily). I wanted a healthier mattress and this one knocked it out of the park.
The 60-day in-home trial period made it low-risk. I wanted to make absolutely sure that intelliBED was a good fit for both my husband and me.
intelliBEDs are backed with a 30-year warranty.
I can honestly say I have never slept on anything as comfortable as an intelliBED.  At first I was a little overwhelmed on which mattress to get. Rest assured, they have an amazing Q&A chat feature or you can call in and ask questions about your specific sleep issues and they will recommend the mattress that would best suit you. If you don't like your mattress within your 60-day trial period, you send it back. (It was nice to have this option, even though we didn't use it. Now you couldn't make me send this mattress back without a fist fight!)
I was expecting for my body to adjust during the normal 30-day acclimation period, but I honestly noticed a difference after the first night's sleep.
It's true that there's just something about Mom and Dad's bed that makes it the best spot in the house.  Knowing that our intelliBED is a non-toxic mattress, gives me peace of mind as my little ones pile in for their snuggles.
I highly encourage you to take a second look at whatever you are currently sleeping on. From the bottom of my heart, I believe an intelliBED mattress is an investment worth making for your health. 

The thought of ordering such a large, important, and expensive item without even trying it out first is a scary thought. But with intelliBED, they take all the risk and worry out of the process and leave it up to you. With financing options and a 60-day trial period, the comfort and safety of an intelliBED mattress can fit any budget.
— A special one time offer for HowDoesShe readers!!! —
Now, through July 17th, you can get an incredible bonus offer from intelliBED. With a purchase of any intelliBED mattress, you will receive:
A Blendetec 575 Blender ($419.95 retail value)
A set of Bamboo Sheets ($189 retail value)
FREE mattress delivery PLUS white glove service ($269 retail value)
That's a bonus value of $953! That's craziness! Basically, if you've ever considered an intelliBED, now is the time to act. *Expires July 17th, 2017.
Mention Code: "HDS" to get the special offer. 
Good night, sleep tight.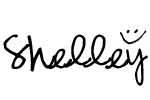 SaveSave
SaveSave
SaveSave
SaveSave
SaveSave
SaveSave
SaveSaveSaveSave
SaveSave
SaveSave
SaveSave
SaveSave
SaveSave
SaveSave
SaveSave
SaveSave
SaveSave
SaveSave
SaveSave