*This post is sponsored by Next, the UK's number one online clothing retailer now available in the US. I'm so excited, can you hear me screaming from my rooftop? These clothes are the bomb!
—
With a few classrooms worth of kids between us, we HowDoesShe gals are always looking for cute children's clothing that can withstand rambunctious recesses and stand out on picture day.
We're thrilled to announce that the UK's number one online clothing retailer is NOW AVAILABLE in the US!
Next is an amazing online retailer best known for their children's clothing, but they also carry men's and women's fashion too! Oh, and you have to check out Next's entire Homeware section full of beautiful bedding, unique lighting, and trendy wall art for the home that is just as unique as you are.
Just think, British designed quality clothing for your whole family! Can you say über trendy? Or as one of my children's favorite characters Fancy Nancy would say, "Exquisite" or "Posh."
You're going to love shopping Next and I'll tell you four big reasons why:
FREE SHIPPING in 3 business days!
Fashion at its finest with a price-tag that is totally parent-friendly.
Next just launched their new fall fashion line in July. Perfect timing!
Let me just tell you an honest truth…we are CRAZY impressed by the quality and design of Next's clothing. As far as kid's clothes go, they are just fun! Shopping at Next is like dressing your kiddos up for a runway show at stuff-your-cart prices.
And it wouldn't be fair if kids had all the fun. Shop the new fall line of Next women's fashions that was just launched in July! It is full of page after page of chic sweaters, pretty plaid tops, and posh parkas that are going to look amazing in your wardrobe.
For menswear, Next has everything from chill t-shirts to fashion-forward polos, and even formal business wear that your guy can wear to work.
At Next, everything is affordable and everything ships FREE. It's quality designer fashion for your whole family at a fraction of the cost.
In complete honesty, my favorite 'go-to' clothing store just got bumped a notch to make room for Next. Like I said, we are super impressed with the quality and style of Next clothing. With free shipping at Next, go decide for yourself!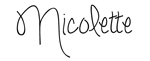 *This post was sponsored by Next. All opinions expressed here are my own.