Everyone loves FREE stuff. Am I right?
My little sister had the most DARLING diapers at her house and I could not BELIEVE the cuteness. I mean, could you die? Look at the anchors!
She went on to tell me about Honest Company and their family products and how much she loved them.
I had to check them out for myself and I was not disappointed.
PLUS they often offer FREE products!
Check out theses FREE Discovery kits ..these are super popular so hurry over and snag yours while they last! You can get one of each bundle if you want…sweet!
Diapers kit FREE TRIAL
(
A sample size of safe, high performing diapering essentials

)
Family essentials kit FREE TRIAL
(
A trial size of 5 natural, non-toxic personal care & home cleaning essentials

)
Health and Wellness kit FREE TRIAL
(
A 1-day sample of ultra-pure, whole-food based supplements for your family

)
*just pay shipping and handling.
This does enrolls you in their monthly subscription which you can cancel ANYTIME easily, but we bet you won't. These are GOOD products you can't find elsewhere.
…………………………………………………………………..
Honest Company has some fantastic products…and I think you squeal when you see the cuteness (Baby anything is cute in my book)
Check out these swim diapers!
They have a pineapple print that is AMAZING. Who needs a swimsuit when your bum is THIS cute? 😉
 Sunglasses to protect those little eyes!
AAAAND these darling lunch boxes for you to pack on all those Summer park days!
The best part is, all these products are GOOD and SAFE for your kids.  This stuff is quality and we La-La-LOVE it!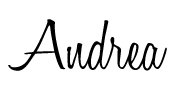 This post is not sponsored, but does include affiliate links. We don't share things unless we really love them, and use them in our homes!