*We're partnering with Kinder Joy™ to bring you some fun ideas to entertain the kids when you're stuck inside.
Growing up in Idaho, the weather is always a roller coaster. It's a common joke that you can never predict the weather here. You can have sunshine, snow, and drizzling rain all in the same week.
As a kid, you became adept at learning how to entertain yourself both inside and outside, because you never knew when the weather would force you indoors. I think for that reason, I became very creative. My four siblings and I would invent games inside using whatever my mom had lying around: string, tape, blankets…you name it! That creativity has served me very well as a mom, and now whenever my kids are stuck indoors, I have a few tricks up my sleeve.
Simple joys come in small packages.
Simple joys come in small packages, like a roll of painters tape and Kinder Joy™. I've found that entertaining my kids on an inside day doesn't need to be extensive or expensive. A parent shouldn't have to run around, performing a song and dance. In fact, research shows that you can actually boost your child's IQ by letting them play with child-directed toys that allow them to be original thinkers. Give them a roll of painters tape and let them use their imaginations!
Entertaining Kids When You're Stuck Inside
7 Simple Games You Can Play with Painters Tape
1. Make an indoor race track. Take the painters tape and have fun laying it down on the floor in various race track patterns. Better yet, let your kids use their creativity to make their own track!
2. Take a straw and blow feathers or marbles along the track. Using the same track, your kids can take a drinking straw and different items like feathers, marbles, or even pieces of paper and blow them along the race track, trying to keep the items inside the painters tape.
3. Hopscotch. It's that classic game that kids just don't play much anymore. Teach your kids the art of hopscotch and then let them create their own variations of the game.
4. Bean bag toss. Turn hopscotch into a bean bag toss game and work on a little target practice. You can create numbers using the painters tape and let your kids use their addition skills to tally up the points.
5. Hot lava maze. Use the painters tape race track or hop scotch layout to play one of my kids' favorite games: hot lava. You have to run, jump on one foot, skip, etc. through the maze without stepping on the painters tape or stepping out of bounds (a.k.a hot lava).
6. Indoor dribbling practice. Used the painters tape track to practice dribbling a basketball or soccer ball. You can even use the tape to make two goals for soccer.
7. Paper airplane target practice. Make a target on the wall or door using painters tape. The kids can make paper airplanes and then have fun trying to hit the target.
—
All of these games can easily take up the better part of a morning or afternoon, and the only items you need are a roll of painters tape and a Kinder Joy™ treat. Now that's my kind of entertainment!
Kinder Joy™: It's a treat and a toy!
An inside day always deserves a treat of its own. I don't know if you've seen these yet, but Kinder Joy recently came to the United States and my little family has been loving them ever since. Now available across the country, Kinder Joy™ is a treat made of two separately sealed halves—one side a creamy, layered treat and the other side has a fun mystery toy inside!
You guys, the treat is delicious…not like anything I've tasted before. There are these two round, chocolate-covered wafer bites that are filled with cocoa cream and are pure heaven. Seriously, heavenly! And Kinder Joy™ comes with the cutest little spoon that you can eat everything with, so no messes!
So, it's simple, but this unique confection sparks the simple joys of childhood that make me remember my own childhood. My kids had so much fun opening their Kinder Joy™ (kids are all about opening packages!), eating the treat, and then assembling their new toy. Afterward, they played with their Kinder Joy™ toy on the painters tape track they made. I love activities that encourage imaginative play.
You can find Kinder Joy™ in a store near you.
Seeing the surprise and delight in my children's eyes when they open a Kinder Joy™ and play for hours with a roll of tape makes my mommy heart happy. It's spontaneous, surprising, and it's what being a child is all about. Don't feel like you need to be the ringmaster in a circus. Give your kids a few simple tools and see what they can do with them.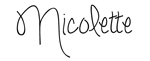 Photos by Melodee Fiske
*A huge thanks to Kinder for sponsoring this post. All opinions are my own.