*We're excited to be partnering with Kinder Joy, that yummy treat with a surprise toy inside!
As a parent, I live for moments where I get to witness pure joy in my kids' eyes. I see it every time they chase a butterfly; I see it when my son makes a basket during a basketball game and when my daughter makes a jack-in-the-box pop!
It's the little surprises that make life interesting and we are so excited that Kinder—one of the world's most popular chocolate brands—is finally bringing Kinder Joy to the United States! In fact, we're partnering with Kinder Joy to tell you all about it.
Check out this video to see how Kinder Joy works and how much kids love it!
My kids love these fun and delicious egg-shaped treats with a surprise toy inside and yours will too!
What is Kinder Joy?
Kinder Joy is a treat like no other. It's a delicious confection on one side and a fun toy surprise on the other.
Kinder Joy comes in a plastic egg-shaped packaging with two separate halves. Each half is sealed off and one side contains the most heavenly treat I've ever dipped my spoon into.
It's two soft layers of creamy milk-creme flavored and cocoa flavored goodness. My favorite part is the two round chocolate-covered wafer balls filled with sweet cocoa cream. They're crunchy with a surprise creamy center that is delicious!

It should come as no surprise that my kids' favorite part is the toy inside each Kinder Joy. Every time they open a Kinder Joy, their eyes light up with delight and I love seeing that pure, childlike joy.
Available in Time for the Holidays!
Who doesn't love a surprise? My kids love to watch videos of surprise toys being opened up. With Kinder Joy, they get to open the surprise and experience the wonder of what's inside.
And great news! Kinder Joy is now available in the U.S. this November! That means they'll make the perfect stocking stuffers for your children or grandchildren. Kinder Joy treats are meant for ages 3 and older.
Simple Joys Come in Small Packages
Sometimes it's the smallest things in life that can spur joy: a lady bug crawling across your child's fingertip or seeing a rainbow in the sky. Simple joys come in small packages and seeing the surprise and delight in my children's eyes when they open and enjoy Kinder Joy makes my mommy heart happy.

(And P.S. this treat is delicious for adults too!)
Experience the joy of Kinder Joy by snagging them up when they hit shelves this holiday season!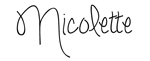 *Thank you to Kinder for sponsoring this post. We love trying out yummy new treats!