*HowDoesShe is absolutely thrilled to partner with a brand new meal delivery service that we have completely fallen in love with! MamaSezz delivers delicious and hearty plant-based meals to your doorstep fully prepared and fresh so you can get out of the kitchen and on with your life. Don't miss the discount below!
One part about my job that I love is discovering new companies and products that are so awesome, I can't wait to share. From the very moment I jumped on a phone call with Meg Dohanue, one of the founders of MamaSezz, a plant-based meal delivery service, I was charged up with their friendliness, positive mission, and delicious food.
MamaSezz makes me excited to eat healthy and that's a big thing.
Jumpstart your healthy New Year with fresh meals delivered to your door—no prep required. It's like the Amazon Prime of healthy eating!
Healthy, Hearty, Delicious Meals Delivered Ready-Made to Your Door
MamaSezz is for busy folks who want to eat clean, healthy foods but don't always have time to prepare them.They deliver ready-made and fresh plant-based meals straight from the MamaSezz kitchen directly to your door. One of my favorite things about MamaSezz (I have like ten favorite things!) is that this is not meal planning where you have to do the shopping, preparing, and cooking; this is not a company that sends you all the ingredients in a box and leaves you with a complicated recipe to follow. Nope.
MamaSezz chops, cuts, and prepares all their yummy plant-based meals and snacks before they get to your door. All you have to do is heat and serve (and set the table…but that's one reason we have kids, right?!).
My Family Deserves Better
I love to cook, but as my little family grows and gets busier, I just don't have time to prepare the healthy meals my family deserves. There are at least three nights a week that we have late gymnastics and sports practices that make a home cooked meal impossible. I hate scrambling on those nights. My family deserves better.
MamaSezz saves the day on nights like this. We have a healthy, hearty meal ready to heat up when we get home that is way cheaper than takeout and 100% healthier too.
What is plant-based eating?
Plant-based eating is a new healthy lifestyle movement that is on the cusp of exploding. Basically you up your fruit and veggie intake and opt for whole foods over processed ones. It leaves you feeling clean inside and energetic outside.
Eating plant-based foods doesn't mean becoming a vegetarian. The folks at MamaSezz welcome everyone to their table! Cheeseburger connoisseurs and pizza lovers alike can still nosh on their favorites and up their veggie intake at the same time. No meat shaming here. MamaSezz is for busy people who want healthy meals ready for them when they get home from their many adventures.

Gram's Story
The MamaSezz story all started when Millie (Gram) was diagnosed with congestive heart failure at 80 years old and sent home to hospice. Meg (her daughter) was 49-years-old and had just had her first baby. She took Gram in and researched stories of people who had survived heart disease. She came across plant-based eating and transitioned Gram to a brand new diet which included mostly fresh organic fruits and vegetables.
After five years of plant-based eating, Gram is 85, vibrant and swims every single day! Gram even has her very own granola which is hands down thee best granola I have ever tasted! It's got a raw chewiness, mixed with a sweet and salty crunchiness that is nothing like I've ever found before.
How It Works
MamaSezz is not a subscription. You can come and go as you wish and order at any time, no commitments. Basically you order anything you like from Mama's kitchen by 12:00 pm Tuesday and voila…it's delivered to your door by Thursday or Friday of the same week! Find out how it works here. This is the answer to so many of my busy nights!
Each order comes in an eco-friendly cooler that keeps the meals and snacks fresh. And because it's important, each cooler comes with return shipping labels that can be sent back at your next delivery, or you can recycle and reuse for your own purposes. Now that's cool.
10% Off Healthy Meals, Ready-Made
With MamaSezz, you can order at any time and get amazing meals like their Mac Attack Stack (a kid favorite!) that is made with quinoa macaroni, a thick cashew cream, and lots of yummy seasonings.
Right now, you can get 10% off your entire order with the code: HowDoesShe.
Get Millie's famous chili that puts any contest-winning chili to shame. Plus, it's packed with the freshest veggies that fill you up without weighing you down.
You can order meals in advance and then serve immediately or freeze for later.
Meg and Millie's veggie-reluctant family has tested every single recipe with two thumbs way up. They would never sell anything that their meat-and-potato friends didn't absolutely love.
See for yourself all of the delicious meal options available, and don't miss Gram's incredible raw granola (I ate an entire bag in one sitting…it's sooo delicious!).
So come on in from the cold, set the table and let MamaSezz do all the work. Gather your family for great food and even better conversations.
Use the code HowDoesShe to get 10% off your order!
***
The 4-Week Bundle
And if you're like me and could use a complete cleanse from all the junk of the holidays, you can try MamaSezz's 4-Week Plant-Based Challenge Bundle. It includes their favorite plant-based meals and snacks in a discounted stater bundle. It's enough food to feed two people for one week or one person for two weeks. I am so doing this.
I love companies with a mission I can stand behind 100%. The team at MamaSezz are real people who are cleaning up the way we eat and making it convenient too. I just love that!
And for 10% off, that's less than I spend on groceries anyway! Use the code HowDoesShe.
They know what they're doing too. The founders of MamaSezz are the same bakers of the delicious breads you find at Whole Foods and Trader Joe's. These gals have done their scientific research on how to best preserve fresh foods without using additives and preservatives. It's revolutionary really.
Try MamaSezz here and start feeling goodness from the inside out.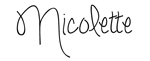 *MamaSezz sponsored this post. All thoughts and opinions are my own.