With the summer vacations all in planning mode, our guess is that many of you are thinking a Disney vacation will be just the ticket. We took our littles to Disney World a couple years ago, and are SO excited to go back someday. It is truly a magical place. But, we'd be lying if we didn't admit, that magic comes with a price tag.  For this reason, I have items to buy before Disney.
I don't mind saving my pennies and spending my pennies on memories that are irreplaceable; but, I'll always save a dime or two when I can. There are some things that you should buy BEFORE a vacation to one of the Disney parks. Doing so will save you enough money to buy a few extra Dole Whips and Churros. Another idea, lots of moms like to build up the anticipation or even, create a reward system BEFORE the trip. All of these items would be great smaller gifts or rewards. (Let it be known, I'm not beyond bribing….I'll just admit it. )

Items to Buy Before Disney to Save Money on Your Vacation

My kids loved having these. They sell them at the park and lots of people have them.  IT's a great way to keep ID's and Fast Passes handy. Also, for older kids who might roam around a little more by themselves, you can fit a little spending money in here. Some of them even come with a small coin purse too. Rest when you buy before Disney here, the prices are a LOT cheaper than the park.

One of my twin daughters' favorite things to do at the parks, and a FANTASTIC souvenir, is an autograph book. They can walk around the park collecting the autographs of ALL their favorite characters! Buy these inexpensive autograph notebooks ahead of time and be ahead of the game.
Inevitably, my kids RUN to the stuffed animals at the park gift shops. They seem like a nice little memory to take home….till you drop to the floor at the sight of the price tag. A much more budget-friendly option is to order some before the trip. Some run as low as UNDER $10!!! There are TONS of characters and options. Your kids will love snuggling these every night!
We always try to go to Disney in the less busy months (usually January for us). This time of year often means rain. Disney World is usually sunshine, but sometimes you get some sporadic Florida rain any time of year. Don't let a little rain stop you from having fun! Often, this is the BEST time to be there as the park clears out and you can run from ride to ride with minimal wait.

No doubt about it, no matter where you are, you want to stay hydrated. I still have nightmares of being an 11-year-old girl and passing out at an amusement park from the heat! It was scary! The Disney Parks do allow you to bring in your own water. You can refill these throughout the day. These are my favorite water bottles to bring along. I usually use my Yeti at home, but wouldn't bring a tumbler style into the parks personally. They also have THIS version for kids which my kids really like.
Food
I know some of you are going to call me crazy for passing UP the food at the park (YES, there is REALLY good food there.), but with 5 kids, I just can't justify the ridiculous prices. That's just me. So, for some of you who feel the same way, consider bringing your own food. They do allow you to do this (just no glass containers), and it's a great option. Kids (and moms!) can get SO hungry walking literal miles all day in the heat. Be sure to pack lots of snacks. My friend gave me an awesome idea to order food via Amazon Pantry and have it delivered RIGHT to the hotel or resort the day you get there. This way, you don't even have to do any grocery shopping!!!
Coolers
If you're bringing in all your own food and drink, you're going to need somewhere to put it. We really like this soft-sided cooler.  I feel like it's a perfect size. Not TOO huge, but big enough to fit all your stuff! Also, the soft-sided structure allows it to squeeze into more spaces than a typical cooler.

I wasn't aware, BUT people love to collect these Disney pins. It's a fun thing to collect for kids, but, if you buy them at the park, they are really pricey. You can buy tons of different ones on Amazon and give them to your children there. One friend made her child "earn" pins which I thought was a brilliant idea. Another, left a fun surprise each night on her child's pillow. These pins can be pretty inexpensive, especially if you buy in bulk.

When we were preparing for our trip, I thought for sure I could walk into Target and find some Disney clothes. Yes, I've seen it there, but when I went, there was NOTHING. Nada. I was so disappointed. Thank goodness for Amazon. I was able to hop on and find everything I needed immediately. If you're REALLY good at planning ahead, consider Etsy too. It can be pricey but darn it, I don't think there is cuter stuff ANYWHERE. I'm a sucker for matching tees, or a decked out toddler girl.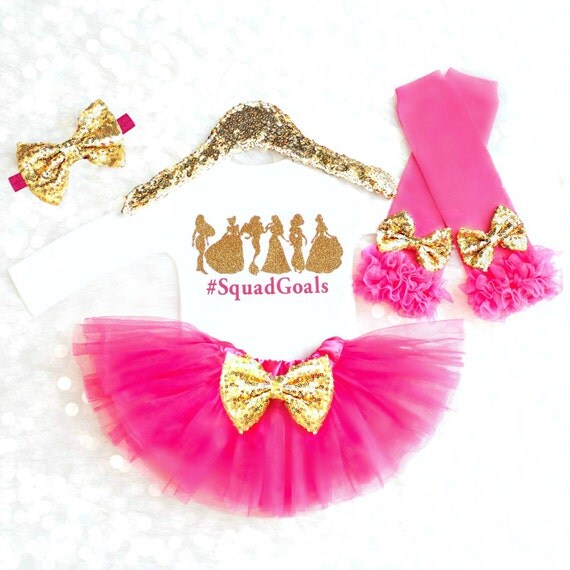 I'm always up for a good photo op, and what would Disney be without Mickey and Minnie ears!!! You can get lots of different styles to buy before Disney and they won't break the bank.
 I discovered this recently and it's genius. It's exactly what it looks like –a big ol' hook. If you have lots of bags or coats or whatever, you hook this to your stroller and it will carry all the junk for you. This is handy not just for vacation, but also any shopping or excursion where you'll be carrying things.
Hope this helps you with your Disney planning and saves you some moolah when you buy before Disney. No matter what you buy or don't buy, Disney is fun no matter what! It's truly such a magical place.