—Before I get ahead of myself, there is a giveaway at the bottom of this post. You'll want to enter this one, because, believe me,… you want one!—
***
I vividly remember walking through my local mall, as a young teenager, noticing a small store with HUGE beanbag like chairs. Obviously, I immediately wanted to test one out, and with a flying leap, I did. It was my dream to someday own a one of those amazingly comfy chairs they called a 'LoveSac'. Little did I know LoveSac was in it's very beginning stages. Since then, the company has grown into an amazing couch company recognized world wide.
Let's back up. Because this story is worth telling… 20 years ago, a bored teenage boy named Shawn, thought it might be funny to build the world's largest beanbag chair. He bought 13 yards of discounted vinyl fabric and enlisted his girlfriend's mom to sew it all together.  He then tried stuffing everything from packing beads to chopped-up camping mattresses, but ultimately settled on premium shredded Durafoam. Before long, his novel chair was the talk of his hometown. Shawn hauled his chair around in the back of a pickup truck. As you can imagine, it became the hit attraction at the drive-in movies. Before long, friends and family were begging for their own. This teenage boy had no idea what in store for him the future.
Over the next two decades, what began as a one-man operation has evolved into one of the fastest-growing furniture companies in the world. LoveSac not only makes their popular pillowlike Sacs, but has also introduced the world to Sactionals – the world's first and only completely modular, machine-washable, infinitely changeable couch system.
Each LoveSac is built with extreme precision and quality. So much in fact, that they have a double life-time warranty. DOUBLE-LIFETIME!
That means both THIS CUTE GUY…
and THIS CUTE GUY…
…could quite possibly enjoy the same Sac decades apart!
—
15 years after spotting my first 'LoveSac' at the mall, I am now a proud owner of two. With the Double Lifetime warranty, I might just leave one in my will to my favorite child. 😉 Supporting LoveSac comes naturally for me. Obviously, I'm a believer in the product, but I can't help but smile to know that I am part of LoveSac's 20 year story.
HowDoesShe is helping celebrate LoveSac's 20 year Anniversary this month! LoveSac is going back to it's "Roots" by highlighting key moments in the last 20 years. This blast from the past will have you reminiscing world wide memories! CHECK IT OUT!
—
Getting Back to Its Roots: Limited Edition Sacs
As apart of their 20 year Roots Celebration, they are recreating their most iconic Sacs, in limited edition quantities. Pricing and availability for the entire limited edition Lovesac Sac line can be found on Lovesac.com/Roots or by visiting one of the 59 Lovesac retail stores across the country.
First up: The Original 2.0 Sac

The Original 2.0 Sac: memorializes the very first Sac, nodding to that Sac's black and tan design, but with a re-designed reversible format: stylish, puffy, black quilted nylon on one side, ultra-comfy, tan jersey knit on the other. Each of the 240 Original 2.0 Sacs is hand-sewn and the covers are delivered in a commemorative bag signed and numbered by Shawn Nelson.
We have one of these limited edition "Original" LoveSac's is in our media room, and it is bar far the favorite spot to watch a movie.
They are the perfect size for two adults (or 3-4 kids). Best part, is that it is reversible from tan to black, (how cool is that?!), and it is machine washable! Plus it comes with a Pouf to be used as a foot rest or extra seat.
Next up: The DivaSac
Divasac: reminiscent of the moment in time that put LoveSac on the map and transformed the company forever, when LoveSac received an order for 12,000 fuzzy pink and blue Sacs to be delivered to mall retailer Limited Too in time for Christmas. With a nascent manufacturing operation and no idea where to source 30,000 yards of fabric, the quest to fulfill the order built Lovesac from the ground up.
Oh the FUZZZZZZ! My little 15 month old boy is obsessed. Once he's bathed for the night and has a diaper on, the ONLY place he wants to be is cuddled up on the DivaSac. He literally throws his little body on it and tries to crawl up on it, unsuccessfully, until I place him in "his spot".
Our DivaSac is SUPPOSED to remain in the kid's playroom area for reading time, but my children are known for dragging it all over the house. It's perfect for one person or two small children.
Moviesac: The Sequel: commemorates the partnership between Lovesac and Landmark Theatres, when ultra-comfy red Sacs took up residence in the first few rows of a theater and immediately became the most sought-after, best-worst seats in the house.
I LOVE this landmark! For whatever reason it makes me smile. I wish I would have been one of the few to have been lucky enough to walk into a movie theatre and score a velvety red MovieSac seat! At 5′ wide, they are perfect for two adults willing to snuggle up a little. Sign me up for date night! 😉
Last but definitely not least: DotComSac
Dotcomsac: celebrates the love affair between digital innovators and Lovesac. It features pockets to hold a phone and tablet for those long nights in front of a screen.
—
Make sure to browse the whole current collection of LoveSacs and Sactionals while you are checking out LoveSac's products.
—
It's obvious we are a family who loves spending time on our LoveSacs.
And seriously,… how cute is Grandpa?  

Raise both hands if you want a LoveSac! Thought so. In celebration of 20 years, LoveSac is giving one Moviesac: The Sequel to a lucky HowDoesShe reader.


LoveSac's 20th Anniversary GIVEAWAY!

Good Luck!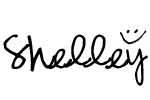 *A special thanks to LoveSac for sponsoring this post and giveaway.