This is a sponsored post, but all opinions are my own. I love sharing amazing brands and this is one of them.

—
Since the first of the year I have been on a cleaning spree. I started with the closets, then under beds, in drawers, then I moved to my wardrobe and so on. There's something about the freshness of a new year that gets me excited.  Now, I'm busy cleaning up our diets and looking at ways to improve our overall health.
I read a recent study online that said brushing misses 75% of your mouth! 75%?! What?! Time to reevaluate my oral care routine and I can't think of a better month than February to improve it.
LISTERINE® is launching a 21 day challenge to get your mouth in tip top shape and not only will your sweetie enjoy their Valentine's Day smooches more but (bonus!!) you'll also be improving the health of your gums and teeth. I call that a win-win!
I have signed up for the challenge here and committed to rinsing my mouth morning and night for 21 days.  Even my girls are going to get involved by using  LISTERINE® SMART RINSE® Frozen™.  Another thing I thought was neat about the challenge is that LISTERINE® will send a daily email (you choose from either nutrition, fitness or home organization) with tips and guidance to improve your chosen area.
I think it's a wonderful thing to invest some time into your health and paying attention to your daily routine and how you might enhance it. For me, I brush in the morning, sometimes mid-day and then again at night. The LISTERINE® mouth wash is just sitting there beside the sink waiting to do the rest of the job that the tooth brush left behind. Sometimes I do use it but most times I think "I'll come back after I fix the girl's lunches" and it never happens. I'm ready to put mouth wash back in the daily schedule! It's only 30 seconds added to your routine and after reading that my mouth has been 75% missed by just brushing, I think I'll take the 30 seconds twice a day to get my mouth 100% clean.
I would love to have you swish along with me for 21 days. Let's commit to investing a little extra time into our daily routines and just see what happens, shall we? I'm so excited to get started!
And did I mention that LISTERINE® will be rewarding you to join in on the fun by offering you a daily opportunity to instantly win fantastic prizes, including a Fitbit®, a $100 Container Store®Gift Card and Amazon Fire TV! Plus, for every 7 consecutive days you swish, you'll be entered into one of the sweepstakes drawings!

So let's get swishing! Who is with me?! We will be following up in a couple of weeks. With minty breath of course…
Join the Listerine Challenge here!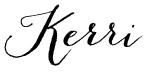 *This is a sponsored post, but all opinions are my own. I love sharing amazing brands and this is one of them.