Did you hear us SCREAM when we were invited to contribute to Disney?!  EEK!!!! Truly, such an amazing honor! No pressure, right?! 😉
I had to push my creativity for something extra special.  This is what I came up with: Layered Christmas Soap.
What do you think?!  Tell the truth, is it Disney worthy?!  I sure hope so! 😉
Layered soap making is surprisingly easy.  (Yes, I cheated and bought the melt-and-pour soap base.)
Zap it in the microwave and you are ready to make beautiful layered soap.
Doesn't it look delicious?!  No, it is not edible. 😉
I was amazed at how beautiful the layers of soap looked once cut.
Layered Soap Making is truly an easy handmade gift!  I complimented this gift by attaching a note saying: "We Wash you a Merry Christmas, We Wash you a Merry Christmas, We Wash you a Merry Christmas, and a Happy New Year!"
Over at Disney you can find the full instructions for both the candy shaped soap and layered loaf soap.
Did you see Alison's Disney post?  Gosh we feel special…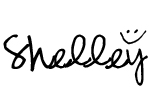 We are participating in these fabulous linky parties

Disclosure: This post may contain affiliate links. This means, we may receive a small commission if you choose to purchase something from a link we post (including links to amazon.com because we are a participant in the Amazon Services LLC Associates Program. Don't worry, it won't cost you anything. This small percentage just helps us keep the power on and the Diet Coke stocked. We appreciate your support!