**This post is sponsored by Walmart and RewardStyle. All opinions are our own.**
Picture this.
Your baby wakes up from his nap with a slight fever and fussiness from teething. Your husband is out of town. The bus just dropped off your 2 older kids. You have a report due to the office by tomorrow morning. When, all of a sudden, it dawns of you that you're out of milk and diapers. WHAT TO DO?
Sound familiar?
There are so many times I have needed something QUICK and didn't want to go to the store for whatever reason. Be it medicine for a sick kid, tampons for a surprise visit, or a forgotten ingredient for the dinner guests arriving in a couple hours. I am SO excited to tell you about this amazing service called Walmart Express delivery. It's an absolute answer to SO many problems!
Maybe you know that Walmart delivered groceries? It's the best thing ever. Everything you need, brought directly to your door. It saves you SO much time and effort. Did you know that you also have the option, in many areas, to have those items delivered to your door in 2 hours or less? I tried it myself, and let me tell you, I only wish this had come into my life sooner! Life is so busy for so many of us. Convenience is a must in my life, as I'm sure it is for you.
Just the other day, I realized we were down to just a couple diapers! You'd think after this many kids, I'd always be stocked up, alas, I wasn't! Sometimes, we all just forget to plan ahead. I didn't want to drag all my kids alone to the store, so I pulled up the Walmart app on my phone, added some diapers and other essential items (ummm…Coke Zero of course!) and checked out. At check out, I was able to choose "Express delivery." It was an absolute RELIEF to know I could have exactly what I needed, at my door, in such a short time – 2 hours or less to be exact!
After ordering the delivery, I got an email/text saying that my items were ready for deliver. I timed it, and it was exactly 55 minute later. I then got a personal text from the delivery person letting me know that the groceries were at my door. You do have the option for the delivery person to leave the items at your door even if you aren't there. Just don't do that if you ordered ice cream. 😉
Here are some facts I learned while using Walmart Express delivery. You might find these helpful too. :
Orders come from your local store. Check to see if your area has Express delivery.
Orders must be over $35 and no more than 64 items.
Most stores offer this service from 10am – 6pm.
There is an additional express fee on top of the traditional delivery fee.
There is no markup on items. Prices are just the same as in the store.
Specifically, I ordered diapers (the Hello Bello brand is fantastic and darling), wipes, children's acetametaphin (teething baby!), baby food, bread Coke zero (Mom needs it!), milk, and corn on the cob because I needed a last minute dinner idea! I also thought, after the fact, that I should have ordered some school supplies!
I found the whole process incredibly easy, user friendly and extremely convenient. It gave me such peace of mind to know, that no matter what the day looks like as a busy woman/mom/employee, I can meet my family's needs even if I can't get to the store.
Thanks to Walmart Express delivery, I can spend more time with my family and less time worrying about all those last minute things I forgot to get or need in a jiffy!
You've got to give Walmart's Express delivery!
It's a complete game changer for my life, and it will be for yours too!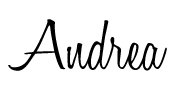 **
Walmart
Express
delivery is subject to availability at select stores. Standard delivery fee and/or
Express
delivery fee may apply. Minimum order applies.