**This post is sponsored by Kohl's and ShopStyle Collective. All opinions are my own!**

The holidays mean guests and many of us will be hosting! We always have a few parties at our house, and this year, we'll have overnight guests after Christmas! If I'm being honest, I have a love/hate relationship with guests. I LOVE the people, but I don't love feeling the pressure I put on myself to make everything "perfect". I'm my own worst enemy! That being said, there are a few simple ideas for making a cozy guest space in your home. These few tips will make guests feel right at home, a little bit spoiled, without being overwhelming to you!




For many of my hosting needs, I go straight to Kohl's. I love the wide selection they have for home, and clothing, and makeup and gifts….pretty much anything I need in one stop.
They also have excellent sales and markdowns. I love collecting reward Kohl's cash too!
Right now, through 12/24, you can get 20% off anything with code ENJOY20.
Don't forget, if you're in a time crunch, to take advantage of store pick up!

Here are a few simple ideas to make guests comfortable!

1. Switch out the sheets to something weather appropriate.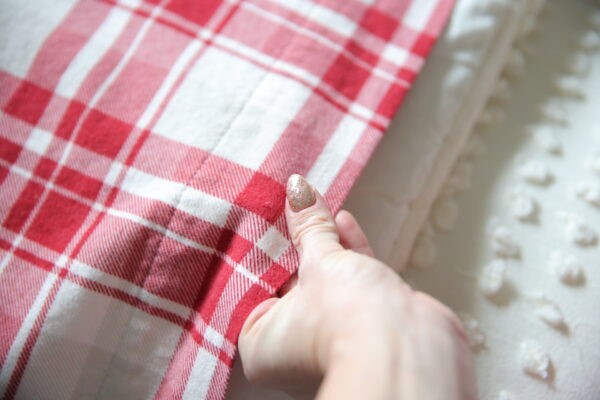 I don't do this with the beds we sleep in nightly until halfway through the season I swear. I just forget; however, with guests, I'm always on top of making the bed perfectly comfortable. For winter, I put some of these super soft flannel sheets on our guest bed. They make things SO cozy and are super soft. I'm a big fan! They have lots of prints, but this classic plaid seemed like the perfect fit!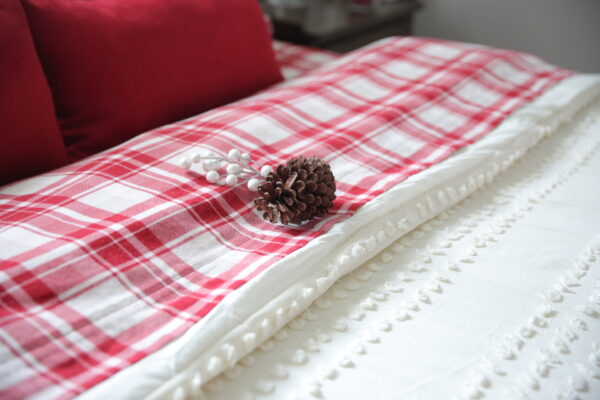 2. Buy a new set of fluffy towels.

No one wants to leave a guest scratchy, thin, stained towels. I always grab at least a couple new towels when guests come!
These fluffy towels I found at Kohl's are not only the softest, but also inexpensive. I love them!




3. Light a candle.



Nothing gives a room new life more than a yummy aroma! This Winterberry and Spruce jar candle is a new favorite of mine. I purchased it based on the reviews! It's only $7.19 and really packs a mean punch for just pennies! I feel like it makes my home smell just like Christmas. Plus, it just looks festive sitting on a nightstand.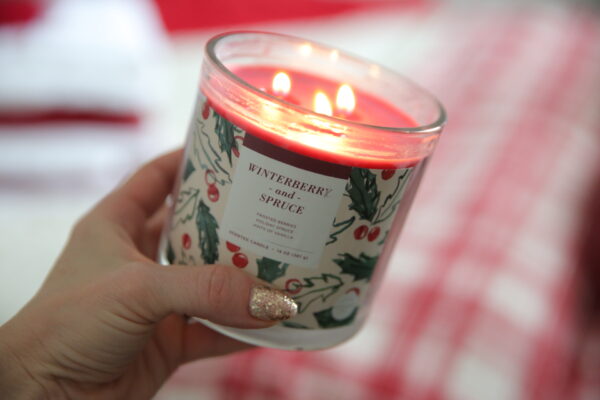 4. Add a new comforter or take yours to the dry cleaners.

I don't know about you, but I'm pretty good about washing my sheets. The comforters on the other hand? It's due time I replace a few in my house or dry clean them! Having guests is a wonderful reminder to freshen things up. I found this comforter recently and knew I had to have it!

This dobby clip dot comforter is a favorite of mine. I love that it's a simple white but has such fun texture which makes it totally different! It pairs well with just about anything! It totally pops against that Christmas red, but would also transition into ANY season or holiday!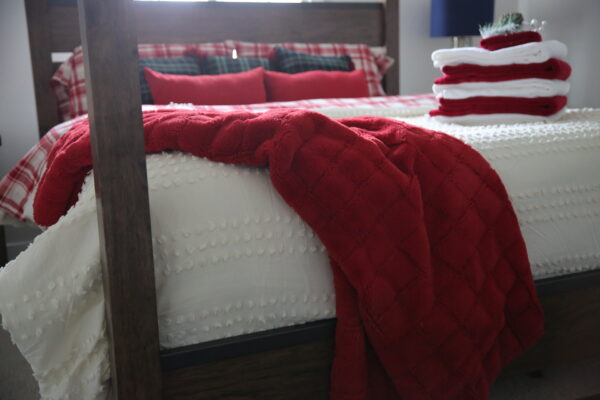 5. Add a little seasonal greenery.

I feel like greenery or florals can really elevate any space. We're not talking your grandma's silk flower baskets rather, a simple addition to the nightstand, stack of towels, or wherever. This vase filler full of greenery and white berries really made the guest space just a little bit more special without much effort!

I also added some green garland to the bed frame to make things just a touch more "Christmassy"!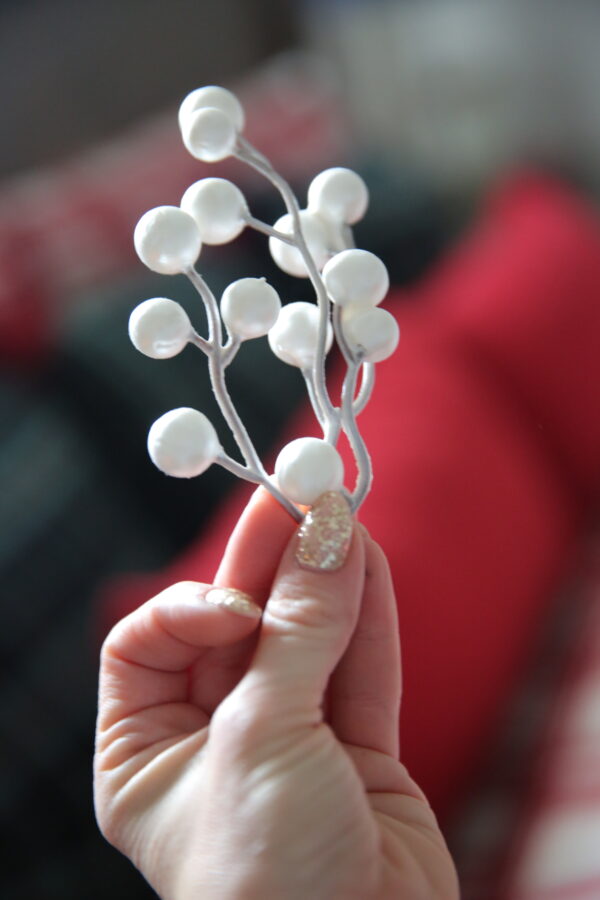 6. Snag a few new throw pillows to mix things up.

I'm addicted to 2 things. Diet Coke and throw pillows. I can't get enough, and don't like to get rid of them. It's just an easy, cost effective way to switch things up and decorate. For this space, I wanted to get some coordinating holiday plaid. These plaid feather filled throw pillows are not only SUPER soft, but absolutely gorgeous! That Christmas plaid and those tassels are the perfect combination!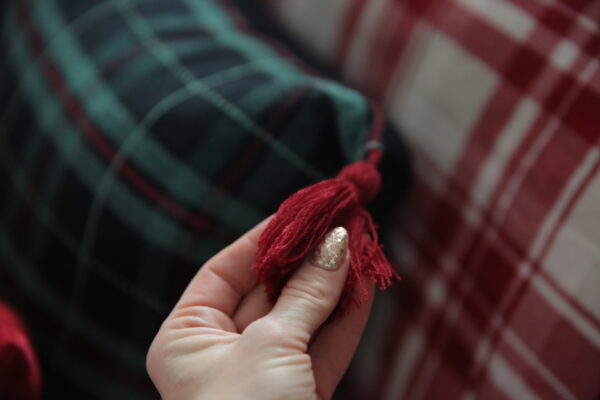 I also wanted a pop of red, so these basic red oblong pillows seemed like the perfect addition.


---
I hope you stress less about hosting and enjoy your time with family and friends. These easy tips can always be incorporate thanks to the extensive options at Kohl's. Be sure to snag a few things to make your guests feel more at home this holiday season and beyond!