In a world of ever-increasing chemical, artificial, preserved, & nutritionally-void food it is more important than ever before that we screen the foods our children are ingesting. While I love the idea of feeding my children applesauce-infused sugar-free banana oatmeal cookies my kids just don't buy it. After a long day of pencils & composition books I think they've earned a meal they can enjoy.
Finding snacks that meet my nutrition criteria & please their picky palates can be tricky.
What would you say if I told you I've come up with a list that is both mom & kid approved? Did I mention that these healthy homework-time snacks will do more than just satisfy their little bellies? These tasty treats will boost their little brains, too! That's what I call a win-win-win.
Like your kids at the end of a long school day, the brain just can't focus without some energy. A sufficient & steady supply of the right energy allows the brain to focus & concentrate. Now listen up because this is the key to these healthy homework-time snacks.
So where does this energy come from? That's easy; the right food combinations.
By combining whole grains, healthy fats, & protein you can maximize your child's brain power & help them focus even after hours of school.
Whole grains (think oats, popcorn, 100% whole grain bread, or brown rice cakes) slowly release glucose into the bloodstream keeping you sharp for hours to come. Healthy fats (like those found in seeds & nuts) have long been praised for their brain-boosting benefits. Believe it or not, about 60% of our brain is composed of fat. Knowing that, it should come as no surprise that our brains need healthy fat to function properly. Protein (think eggs, cheese, yogurt, beans, & nuts) is the building blocks of neurotransmitters which
Believe it or not, about 60% of our brain is composed of fat. Knowing that, it should come as no surprise that our brains need healthy fat to function properly. Protein (think eggs, cheese, yogurt, beans, & nuts) is the building blocks of neurotransmitters which allow the brain to communicate & do its job. Also, all of these snacks are sugar-free so there's no need to worry about the dreaded sugar crash. When you have a snack packed with these bad boys your child's brain & homework are sure to thrive!
If your children are anything like mine, they come home from school either exhausted or literally bouncing off the walls. Either way getting their brain a powerful boost of energy will get them ready to focus & bust out some homework. Most of these snacks are composed of the same basic ingredients. I like to buy & make them in bulk so I can mix & match throughout the week to create different healthy homework-time snacks quickly.
Or, if you're looking for an AWESOME option to have healthy kid-friendly snacks delivered right to your door, take a look at the fun snack boxes at SnackNation. They've put together a handy list of 121 Delicious Healthy Snacks for every type of snacker (moms and dads included!).
Give these brain-boosting healthy homework-time snacks a try:
1. Popcorn
Popcorn is an after school staple around here. Pair it with a handful of nuts & you'll have a powerful cognitive combo. If you haven't already, try the "brown bag trick" for quick popping. It's as easy as those microwaveable bags without all the chemicals.
Brown Bag Popcorn
-Add 1/4 cup popcorn kernels to a brown lunch bag
-Loosely fold the top of the bag twice
-Microwave on high for 2.5-3.5 minutes. The amount of time will vary depending on your microwave. Listen carefully until you hear 3 seconds between pops then quickly stop the microwave.
-Add your toppings & enjoy! A tablespoon of coconut oil, olive oil, or butter & a sprinkle of salt is all you really need.
2. PB&J Smoothie
Fruit, Greek yogurt, & protein-powered peanut butter make this an energizing & refreshing treat. It's like their favorite sandwich in dessert form! If you want to give your smoothie an extra punch throw in a little hemp seed or flax seed; your kids will never taste the difference.
PB&J Smoothie
-one medium banana
-1 c. frozen strawberries
-1/2 c. milk (or milk substitute)
-1/2 c. plain yogurt
-1 TBS peanut butter (or less if preferred. I tend to go a little heavy on the pb.)
Place all the ingredients in a blender & blend until smooth. Enjoy!
3. Roasted Chickpeas &/or Edamame
These guys may look strange at first but once you persuade your kids to give this snack a try they'll be hooked. They taste like potato chips! Plus, they couldn't be easier to make. We tend to make 3 cans of chickpeas or 2 bags of edamame at a time but you can increase the recipe to meet your family's needs.
Roasted Chickpeas
-2 cans of chickpeas or 1 bag of frozen edamame
-Olive oil
-Salt
Preheat oven to 400 degrees. Rinse the chickpeas (edamame does not need rinsing) & place on the baking sheet. Drizzle with olive oil & sprinkle with salt. Bake for 20 minutes. Stir. Bake for 20 minutes or until the beans are crunchy & no longer soft. Enjoy!
4. Energy bites
There are so many delicious energy ball recipes on the web these days. This is my family's personal fave. They are like a cookie, but healthy. And incredibly addicting!
Energy Bites
-1 cup old fashioned oats
-1/2 cup coconut flakes
-3/4 cup sliced almond
-1/2 nut butter
-1/3 cup ground flax seed
-1/3 cup honey
-1 teaspoon vanilla
-1/4 teaspoon salt
Add all the ingredients to a bowl & stir to combine. Chill in the fridge for 30 minutes. Shape into bite size balls. Store in the fridge an airtight container for up to one week or freeze for up to a month (just be sure to thaw before serving).
5. Nut Butter or Hummus & Pretzels
Simply scoop some hummus or peanut butter onto a plate & serve alongside pretzels. Add some veggies for extra dipping & you've got the perfect power plate.
6. Yogurt Parfait
The crunchy granola, creamy yogurt, & sweet fruit combine perfectly in one brain-boosting bowl. Simply scoop some plain (unsweetened) yogurt in a bowl. Top with sliced fruit, granola or nuts, & a drizzle of honey. Yum!
What they say is true – you are what you eat. Double chocolate chip ice cream cake has its place in life, it certainly won't provide the cognitive kickstart your kids need to pay attention & learn. To maximize your child's brainpower during homework time give them a snack that counts. What are your favorite focus forming foods to use as healthy homework-time snacks?
We want our kids to have the best school year ever! Here are a few more of our favorite tips to make sure that happens:
7 Things You Can Do To Make Sure Your Kid Has the Best School Year Ever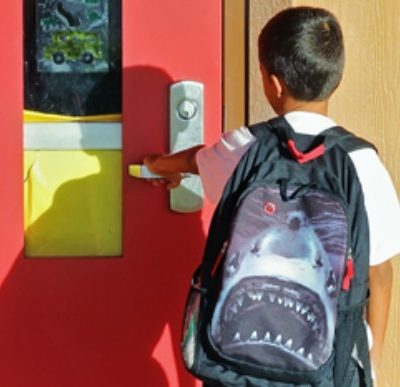 Ease Back-to-School Jitters: DIY Worry Monsters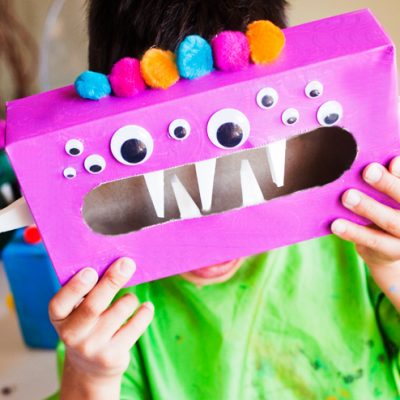 8 Tips to Save Money on School Clothes