I am getting ready to hike to Havasupai Falls Arizona with my family this fall and I need your help! I am not a backpacker, and this Havasupai Falls hike will be my maiden voyage! It is a 10-mile hike EACH WAY to the beautiful blue green waterfalls of Havasupai Falls. 
Fantastic Gear for Our Havasupai Falls Hike
We will be staying 3 days and 2 nights during this Havasupai Falls hike. I have to pack everything but water, on my back.
I have some gear that I got from Emergency Essentials – they have some great stuff for backpacking as you can see from what I have so far.
My husband tested some of this on his recent backpacking trip to the beautiful Sawtooth Mountains near Stanley, Idaho.
My husband LOVED the Klymit oversized sleeping bag – he said it expanded to accommodate his larger stature:) and it was not claustrophobic like some mummy bags can be. In addition, he loved the Klymit static V sleeping pad, pillow and thermal sheet. He said the thermal sheet helped keep his sleeping bag from slipping off the pad while he slept and the pad was super comfortable, especially for how lightweight and easy to fit in your pack it is. Also pictured: pop up lantern.
This backpack is super comfortable and will be great while hiking to Havasupai Falls.  It is on sale right now too!! Sweet price!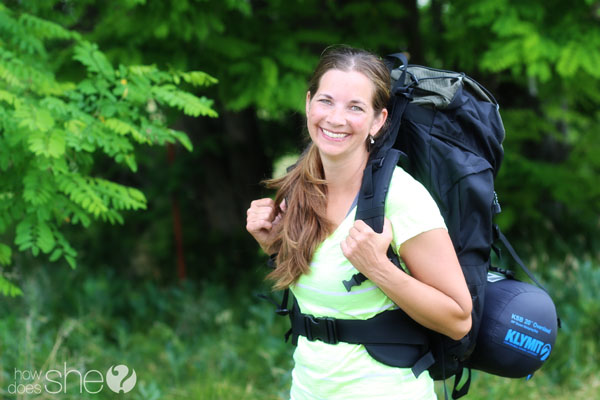 We also tested out this small camp stove – it is amazing.
With little sticks you use as fuel, this thing boils water fast and with the grill attachment (not sure I will take backpacking, but for camping, it will be fantastic) grilling up hot dogs was a breeze. It will also charge your cell phone! So cool.
Because I am known to be a gold medal marshmallow roaster, I had to try….
…Delicious!
I still need suggestions on a lot of stuff for our Havasupai Falls hike!
Good hiking shoes? Good backpacking tent?
Most importantly – What is your favorite backpacking food? I have seen some questionable stuff and I hate being hungry. 🙂