As my kids get older, it seems I'm having a lot of difficult conversations with them. Most recently, it has been about guns.
They've seen my brothers cleaning their handguns at grandma and grandpa's house. We recently inherited a gun for our own home, and my children are going over to friends' houses for playdates whose families I know own guns. So how do you keep them safe at your own home and especially at a friend's house? Going over these precautions with your kids, whether you own a gun or not, is a smart call to keeping them in the know and out of the news.
4 Ways To Keep Kids Safe When There's a Gun in the House
Photo Credit: Cristi Dame
1. Keep them locked up, no exception.
The top shelf under a sweater is no place to store a gun. Under a bed is definitely no place to store a gun, and no matter how cautious you are—you can never let your guard down when you have a gun and children in the house.
Kids are curious. They are excellent climbers and even though they can't find their shoes half the time, you'd be amazed at how often they find guns. Every year, nearly 1,500 children die from guns and even more are injured. There are more than 22 million kids living in homes with guns. What's even more terrifying, half of all accidental shooting deaths among children happen in their own homes and half occur in the home of a friend or relative.
The #1 way to keep kids safe from guns in the home is to lock them up, no exceptions. If you have a gun, you should also have a safe or secure gun case. Many gun safes are fingerprint activated. Always keep gun safe keys in a different place than your house or car keys, preferably a hidden or hard-to-reach place.
2. Store ammunition away from guns.
Another gun safety tip is to keep ammunition in a completely different location than your gun, also in a secured or locked container. Never, ever leave ammo in a gun.
3. Get a gun lock.
There are several types of gun locks you can get, including cables that make it impossible to fire a gun without the key or combo. Many new guns come with built-in security to prevent unintentional shooting, but if your gun is older, it is your responsibility to get a lock for it.
4. Teach kids to SDLT
The great contradiction is that we let kids play with guns all the time. How do we teach them to differentiate their play guns from the real thing? It's a conversation that needs to be had, that's for sure.
When talking to kids about gun safety, teach this standard:
Stop whatever you are doing.
Don't Touch. Do NOT touch the gun.
Leave the area. If your kids ever come across an unattended gun, tell them to high-tail it out of there. Get as far away as you can.
Tell an adult. Tell an adult immediately.
The debate about whether personal guns are ethical or not is a moot point. The most important thing—the thing that might save a life—is to educate your kids right now about guns.  The truth of the matter is, that one time or another, your child could be in a home that owns a gun. The best way to keep them safe is to have a conversation right now about gun safety and what to do if they ever see one.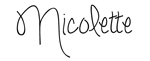 *Featured photo credit: Cristi Dame