Every year February 13th comes and I continually find myself scrambling for a Valentine's Day gift.  Not because I have procrastinated, but because I can never really find a gift among all the candy hearts, boxes of chocolates, and lip-tattooed undergarments that fully expresses the love I truly feel for my husband.
This year, I am taking it old school. I mean WAY old school… as in 2037 BC.  I'm talking about the good, old-fashioned…love poem.
Here are the top 3 reasons that a poem is the PERFECT gift this Valentine's Day:
#1.  It is personal, unique, sentimental, and straight from the heart.
#2. It is completely free for the giver and forever priceless for the receiver.
#3.  You can keep it forever, to cherish and look back on when you are old and wrinkly.
(The first love poem was written in 2037 BC found on a clay tablet from a Bride of the Sumerian King.  That's pretty dang romantic.)
—
Here are some types of poetry you can try:
Free Verse Poem- patterned by everyday speech and images.  Called "free" because there are no rules binding it.
First just try writing down your thoughts on a piece of paper.
Next, arrange them in a more poetic order and form and find a great vessel for your poem (scrapbook paper, a photo, etc.).
Cut-Out Poem- uses words and phrases cut from magazines to form a free-verse style poem.
First gather a few old magazines or newspapers. Next, cut out words and phrases that pop out to you, contain a personal meaning, or just sound poetic.
Then arrange them on a piece of scrapbook paper, poster board, or anything else you wish.  This one has the potential to be fun, silly, or steamy (wink, wink;), depending on the magazines you use.  I happened to use Shape and Golf Digest.
Rhyming Poem-uses rhyming words in various patterns (think of  nearly every nursery rhyme).
The best poems are the most personal ones, so add inside jokes, memories, and specifics.  Let the poem mirror your relationship.
My husband and I met our first semester of college, but didn't marry until four years later.  At one point we unknowingly ended up in a Poetry 101 class together, when we were NOT together.   Over the course of the semester, we wrote and read tons of each other's poetry, some silly, some crazy, and some sentimental to our relationship  I have a book of poems that document our roller-coaster courtship and it is one of my "treasures."
To this day, we still keep those poems in our "Treasure Box" and continue to write new ones every once in a while.
They end up taped to the bathroom mirror, in a lunch box, or between the pages of a book one of us is reading.  They're not great by any literary means, but they make us laugh and remember why we love each other.  Hopefully it will do the same for you.
Some other ideas of where to put your poems:
-A message in a bottle       -Inside a helium balloon    -wrapped around a single flower    -on their pillow     -a purse or briefcase
If you have any other great ideas, please comment below!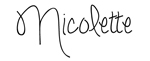 {Sharing these ideas with these parties!}