We're teaming up with Barnes & Noble on this sponsored post to get kids excited about reading again! If you're looking for a good back to school book, here are a few favorites.
I'll be the first to admit we got a little lax over the summer. We stayed up late, woke up late, and ate more junk food than usual. Routines weren't the best and there were times I'd catch my kids reading billboards on the freeway and they'd mix up the word "certain" for "curtain."
Oh gosh. It's time to sharpen up! And with school heading back into full swing, the greatest thing we can get our kids doing right now is reading. Believe me, as a former secondary English teacher, I can tell you first hand that the kids who read are the ones that perform better on college entrance exams. Kids who read have higher analytical skills and an advanced grasp on vocabulary.
But what do you do if your kids don't like to read?
Don't worry–I get it. I understand kids that don't love reading and I want to wrap them up in a big hug. I used to go to Barnes & Noble as a teacher and stock my classroom with every kind of book that I hoped would rope a reluctant reader in. I'd grab motorcycle magazines, graphic novels, teen romances…anything that would get kids reading. And it worked. Kids that groaned every time they had to hold a book started liking it. It just takes the right book and sometimes you have to keep trying.
If you're looking for some great books that will get kids excited to read again, head into your local Barnes & Noble or shop online for some great titles and more!
Barnes & Noble Back To School Haul: Getting Kids Excited To Read Again
Right now is the PERFECT time to stock up on books! Barnes & Noble is having their annual Book Haul event with:
50% Off Select Kids' Books
Oh my heck, check out the amazing steals on all of these kids' books–HALF OFF or more right now! You'll find the sweetest picture books for grade-schoolers and some great middle grade titles like A Kind of Spark by Elle McNicoll.
It's a sweet book about a girl named Addie who is different from other kids around her. When she learns about the witch trials that happened in her Scottish home town of Juniper, she sets out on quest to pay tribute to the victims who were probably similar to her…just different.
This one will get your kids thinking and talking about how we treat people.
Another sweet title you'll want to check out in the 50% off section is Frankie & Bug by Gayle Forman. It's only $8.99 right now (such a steal!) and a moving coming-of-age story about two friends set in 1987 Venice, California. It shows that family isn't just who you're related to.
Stock Up Alert! 50% off Hundreds of Titles
Brace yourself because it's going to be hard to choose from all of these books that are half off. I mean, this is a STOCK UP event!! Grab some books for any upcoming plane rides, beach vacations, or guilty pleasure reads now that the kids are back in school and you have a little extra time on your hands.
Some notable ones on my list:
Notes on Your Sudden Disappearance: A Novel by Alison Espach — looks like a great book club read. People magazine called it "Riveting."
Think of Me by Francis Liardet — a World War II story about love, loss, and new beginnings.
Books Kids Love
When it comes to going back to school, new things can be scary. I've read these sweet classics to my kids every year before school starts, no matter how old they get. One of our readers even commented that her mom read her The Kissing Hand before starting college.
It's a sweet one that will bring a tear to your eye, whether your kids are starting Kindergarten or 12th grade.
You can find all kinds of favorite Barnes & Noble back to school must-have books and supplies that will help get your kids excited about school and especially about reading.
Teachers and parents…if you're looking for a GREAT first day of school book…you have to snag First Day Jitters. It is adorable and has a great surprise ending! For under $8, this is a MUST for families and classrooms! It's a sweet read that helps kids see that it's normal and okay to be nervous about the first day of school. It's our tradition to read it every year before school starts.
If it's a battle getting your kids to read…I've found huge success in graphic novels. There are so many titles here that my four kids love, including Big Nate, Dog Man, The Babysitter's Club, and Nat Enough. And lots of new ones that they want to try. Graphic novels break reading down into bite-sized pieces so that it's not so intimidating, and the illustrations make it fun.
Workbooks To Get Kids off on the Right Track
If you homeschool or have preschoolers or grade schoolers, these workbooks are for you! This Cursive Writing Practice Book is great for 2nd-5th graders who need or want to learn or hone up on their cursive skills. For less than $5, that's a GREAT quiet time activity that kids could even do in the car or while they wait for siblings at practices or appointments.
Did you also know that cursive is good for the brain? It's true!
So get kids excited to read again! Set them up for success this new school year. Reading holds the key to so many important life skills. Stock up on some fun titles for yourself and show your kids through example that reading is pretty cool.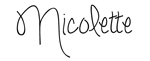 You might also like: