You knew we would have a special gift in store for you? Right?! Never doubt us! 😉
We have been collaborating with the one and only chickabug to create a gift giving set exclusively for you.  We hope these help make the your holiday season run a little smoother.
—
Gift tags? we've got you covered. Simply print this adorable set from home. Use a sticker sheet to create sticky labels, or cardstock for true gift tags.
But wait! What about the 'hard to shop' for on your list?  We've got just the thing.  A money/check gift envelope solves that problem!
this pretty sight is sure to make them smile. 🙂
(There is a coupon insert not photographed that fits perfectly in this envelope too)
–
Everyone loves gift cards, right?  This gift card envelope fits the gift card of your choice.  I'll take a Williams Sonoma one please. 🙂 –Also included in this set are printable coupons that fit perfectly in this envelope. Homemade coupons are the perfect gift for those low on budget.  I remember making many coupons for my parents back in the day.

Oh how I love this time of year.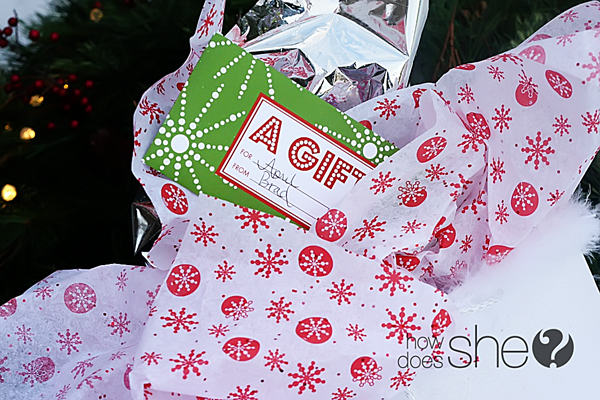 And this whole set is ALL yours! 🙂 If you are already on our e-mail list, this exclusive set is in your inbox.
What, you aren't on our list?!! It's about time you joined us!  Simply sign up and they will automatically be e-mailed to you.

Stop by chickabug's custom design shop to see more of her amazing talent. Make sure to thank her for the freebie goodness she has provided HowDoesShe readers with this past year. We use her for parties, holidays, well,… just about everything around here.  She is one talented gal.
Thank you for being a HowDoesShe reader and for supporting our site.  We truly couldn't do it without you.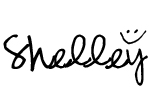 —