*This post is sponsored by Kohl's and Collective Voice. All opinions are my own!*

This weekend, we went down South to Utah for a college football game. I've been to some pretty places in my lifetime, but I have to say, Utah in October is the best of the best! There is nothing quite as magical as those mountains that literally look on fire with all those amazing orange, and red leaves! We spent some time hiking and it was just as gorgeous as I remember from my college days there.

Fall also means a wardrobe refresh for the teens in our lives as well time for pictures – senior pictures, family pictures etc. The beautiful outdoors makes it the perfect opportunity to snap those pictures you'll look back on for years. Plus, let's be honest, the shorts and tees just aren't cutting it as those temperatures drop.
I find almost all of my teens' clothing at Kohl's. I love Kohl's because they have such a wide assortment of styles, brands and sizing. You can find just about anything you need for any size (That your teen will actually love too!). PLUS, Kohl's always has the best prices around! With frequent sales and promotions, and don't forget Kohl's cash, I'm always bound to save a few bucks!

I asked a teenage friend to pick HER favorite looks for this Fall and I love what she came up with!

1. A snug fitting shirt, with a wide leg jean.

Everywhere I go, I see teen girls in this combo!
A snugger fitting shirt or bodysuit, paired with jeans I haven't seen this wide since we were all walking Jnco's in 7th grade (Who remembers that brand?).
No doubt this look might be a throwback for some of us moms!




Not going to lie though, I think this combo is darling on her! Not to mention, a great option for Fall photos if a more casual look is your vibe.
I like that these options can really be versatile and be worn so many ways.

This top is also a wonderful layering option under a sweater or cardigan.



2. A dressier option for those Fall special events.

If you're wanting a slightly dressier look, this skater dress is GORGEOUS.
Wait till you see the detail!



And of course, in true on trend teen fashion, paired with these Adidas shoes. (Note: We hit a little mud in snapping these mountain picture! Adds a realistic touch don't you think 😉 ) They're so comfortable too!

The sleeves on this are slightly sheer chiffon with the floral pattern taking center stage.
I love the flattering fit of the sleeve, with the flirty skater style!

Notice all the slight gathering around the chest. I love that it provides a feminine neckline while still providing sufficient coverage.





It's subtle, lovely, and perfect for photos or anywhere!


3. A classic, oversized sweater

Nothing says timeless more than a classic sweater. This chunky knit option is a favorite of ours!




Not only does it have a fantastic fit, with slightly oversized (but not sloppy) vibe, but it also has amazing detail!




I feel like this option will never go out of style. You'll look back at pictures in 15 years and still look on trend.
Plus, you just can't beat the price! It comes in some wonderful color options.
Pair it with those wide leg jeans again to make it a bit trendier and more youthful.



I love all these looks and I think a lot of teen girls will agree!
If you're looking for just the right look for Fall – whether it be senior pictures, family pictures or just for school, look no farther than Kohl's!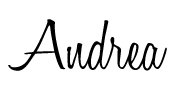 Shoes: https://shopstyle.it/l/b2Qb9
Wide Leg Jeans : https://shopstyle.it/l/b2Qby
Scoopneck fitted Tee: https://shopstyle.it/l/b2Qcb
Chunky Crew Neck sweater: https://shopstyle.it/l/b2Qcc
Texture Skater dress: https://shopstyle.it/l/b2Qcd
Necklaces: https://shopstyle.it/l/b2Qcf