Easy Chocolate Dipped Strawberries That Are Out of This World
What is it about chocolate dipped strawberries that make them oh so delicious? With strawberries and chocolate together, you just can't go wrong! For these strawberries we chose to add white chocolate and blue sprinkles for our fun 4th of July celebration. You could also add brown chocolate and Christmas sprinkles and you've got some pretty amazing neighbor gifts or fun Christmas party treats!
It only takes just a few ingredients to do this right-
Strawberries, melted chocolate and sprinkles. That's it! And it wouldn't hurt to fancy it up in a pretty box too!

Speaking of parties, have you tried our delicious cheesy bread yet? Check out the video on YouTube for all the details!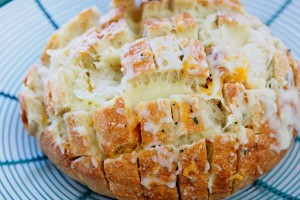 If you'd like to get more video ideas, check us out on YouTube. We're having a blast over there and we'd love to have you along!