It's the room I for one hate cleaning the most: the bathroom.  So many gross things build up in there!  If you're ready to get the cleanest bathroom of your life, check out these super awesome bathroom cleaning tips for a perfect deep clean!
19 Cleaning Requests Your Bathroom is Begging You For!
1. Buildup on your shower fixture?  I can't think of the last time I cleaned that thing…never?!  With this awesome method, you don't even need to scrub!

2.  Speak your toilet's love language with these delicious smelling DIY toilet cleaning bombs.  It's like sending your toilet to the spa!
3. Get rid of nasty hard water stains.
4. Got chrome fixtures?  Here's a quick tip for making them look brand new!
5. The trick to getting a perfectly clean sink.
6. Glass shower doors look great…when they're clean.  Try this nifty trick--use a dryer sheet to clean gunk off your glass shower door!
7. This one's pretty sweet.  Dip a grapefruit (or lemon) in salt and use it to scrub your bathtub or shower.  It's a miracle-worker!
8.  I hate those yucky rust stains left behind by my metal shaving cream can in the shower.  Prevent that by using one simple trick: paint the bottom with clear fingernail polish for a perfect protective seal!
9. Since coffee filters are lint-free, they make fantastic alternatives to paper towels.  Use them to wipe bathroom mirrors and they leave no lint pieces—yes!
10.  Shower drains are the worst.  THE WORST!  Clear a clogged drain the Bob Villa way…by making it explode!  (I thought this article was really interesting!)
11. Another testament that the exploding method works–here is a similar DIY Draino recipe that is just like those volcanoes you made in grade school for a science experiment.  Combine vinegar and baking soda in a drain and the effect is the same!  See the recipe here.
12. Don't wear dentures?  That's no reason not to buy DENTURE TABS!  Drop a few denture tablets into your toilet for an amazing clean.  It also cleans several other things that are awesome!
 13. Another of my least-favorite bathroom cleaning tasks: cleaning grout.  Check out 5 of the most effective grout-cleaning methods here that involve products you probably already have at home.
14. You've probably used an old toothbrush to clean before.  Well, try the toothbrush 2.0 version!  Use an old head to your electric toothbrush to clean grout, window seals, and hard-to-reach places.
15. Another great method for cleaning hard stains on glass shower doors: epsom salts, baking soda, and a little dish soap.  See the directions here.
16. Multiple kids in the house means yucky pee smells coming from my hard wood floor in the bathroom.  Although this is meant for pets, same rule applies.  Find out how to get rid of pee smells on wood floors.
17. Hard water stains on tile are really hard to get rid of.  Use a mixture of vinegar, baking soda, and ammonia like this post suggests to get out stubborn hard water deposits.
18. Rub lemon on your bathroom fixtures for a squeaky clean shine!
19. And finally, to really speak your toilet's love language, try this DIY toilet bowl cleaner that's tough on stains, but once and natural too.
All of these great ideas make me kind of ready to tackle my bathrooms.  It would help if Martha Stewart knocked on my door right about now.  Oh well, happy cleaning!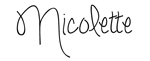 Try listening to these motivating jams to really make cleaning fun!
And did you know all of the things you can clean with toothpaste?  Check them out below!