When do you start thinking about Halloween costumes for your kids? October? July? November 1st of the year before?!?
Do you make your own costumes or do you prefer to buy them ready to go?
I like to think I'm a pretty crafty person, but I've found over the past couple of years that making Halloween costumes is not something I want to attempt. By the time Halloween actually rolls around, my kids have worn their costumes 5+ times–and I just don't trust my crafting abilities to withstand that! So if you're like me, and would rather rely on the professionals, then this list of the best kids costumes on Etsy is for you! They're cute, they're unique…and best of all, you don't have to do a thing!
The Best Halloween Costumes for Kids on Etsy
1. Flamingo Tutu
I have no words for this one. No words!!!!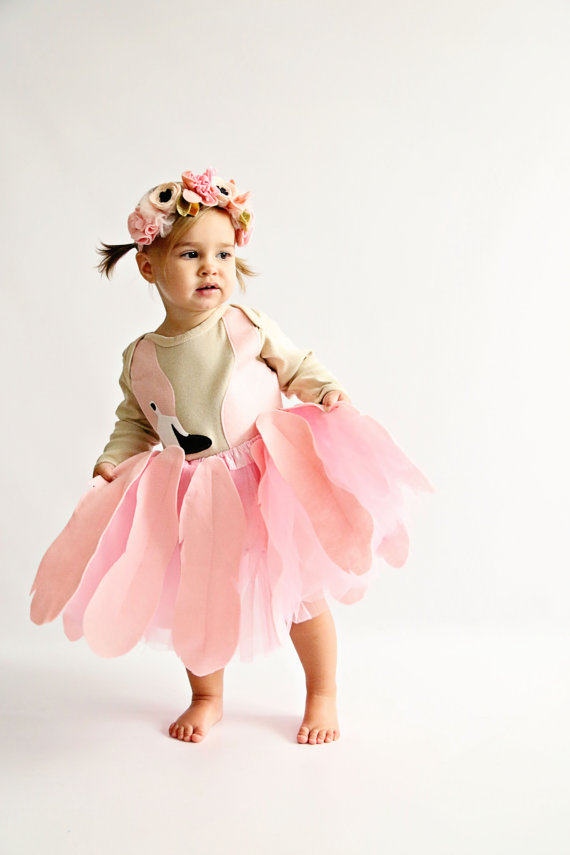 2. Werewolf
Not only is this costume super cute…but it'll keep your little guy warm on a chilly Halloween night!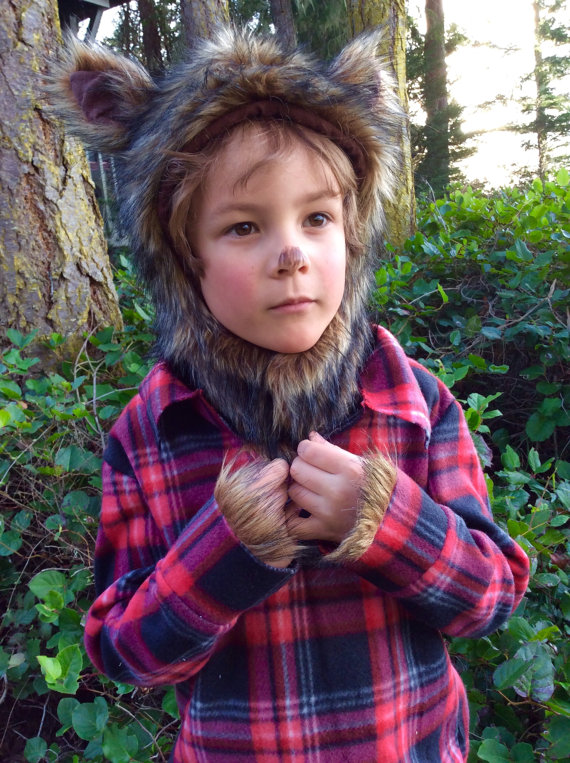 3. Blueberry Pie
Is this the most scrumptious costume you've ever seen?!? Oh and you can pick your flavor! Love!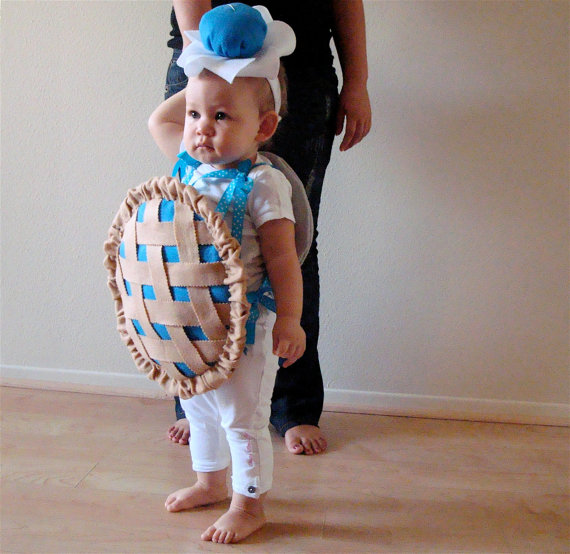 4. Big Mermaid
Mermaids + sparkles: two things that every little girl loves! I wish this came in adult sizes!!!
(This listing is for the top only. Find the mermaid bottom here)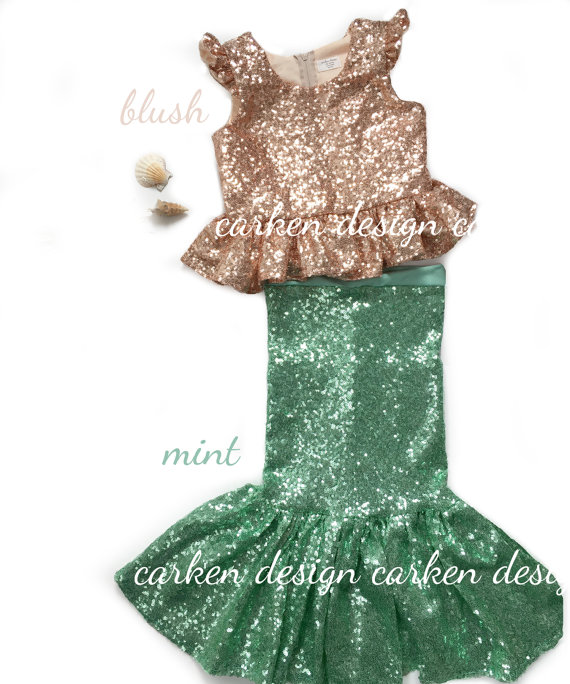 5. Little Mermaid
And we can't forget about the tiny mermaids! The seashells are just too much!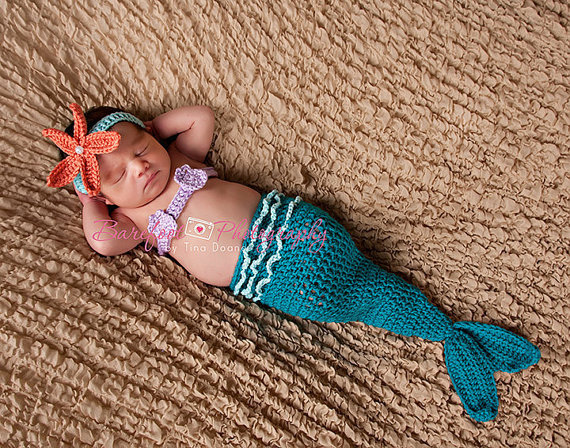 6. Cabbage Patch Wig
One word: hilarious! Please send pictures if you  use this one!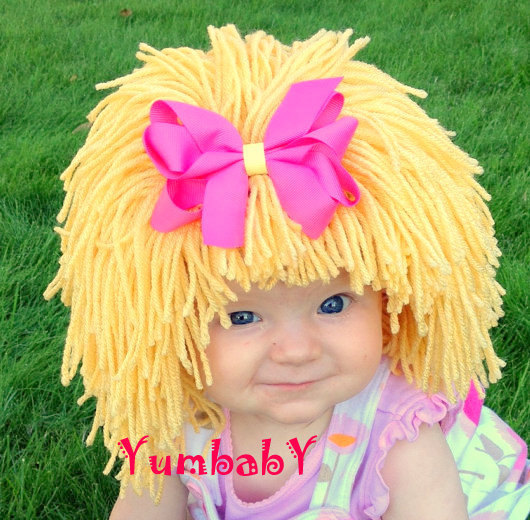 7. Where The Wild Things Are
Who needs to be a movie character when you can be a BOOK character? Love this Wild Thing costume!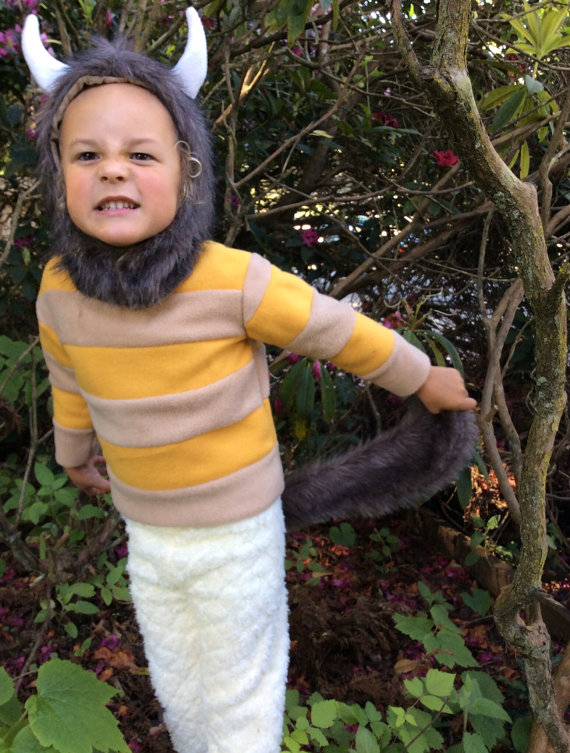 8. Poodle Skirt Tutu
Your little gal will be ready for a sock-hop in this sweet tutu!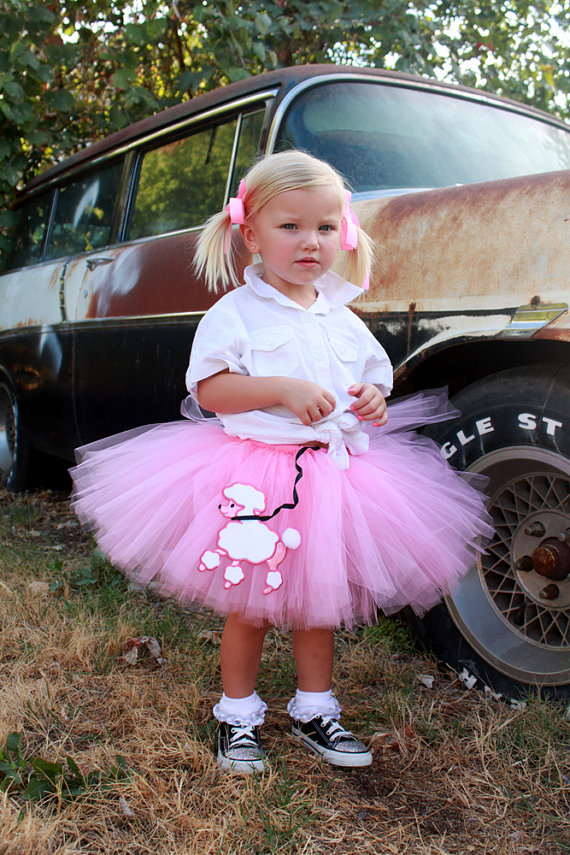 9. Butterfly
If you've got a butterfly lover, this costume would be a total hit. So simple and pretty!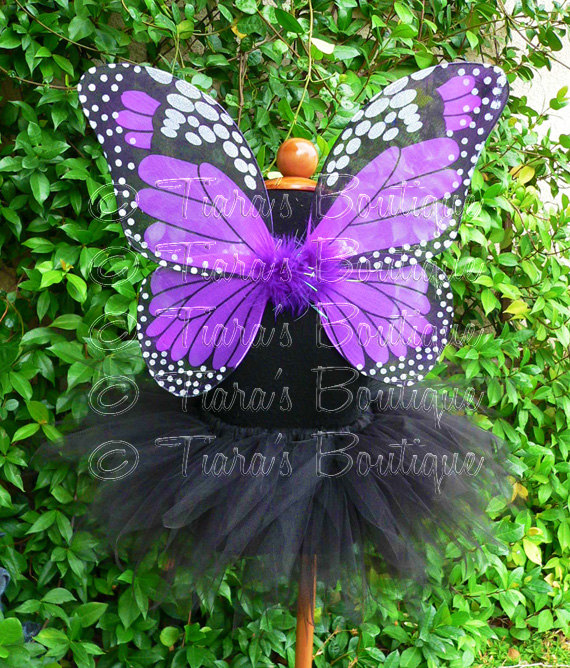 10. Donut
Donuts make everyone happy, don't they?!?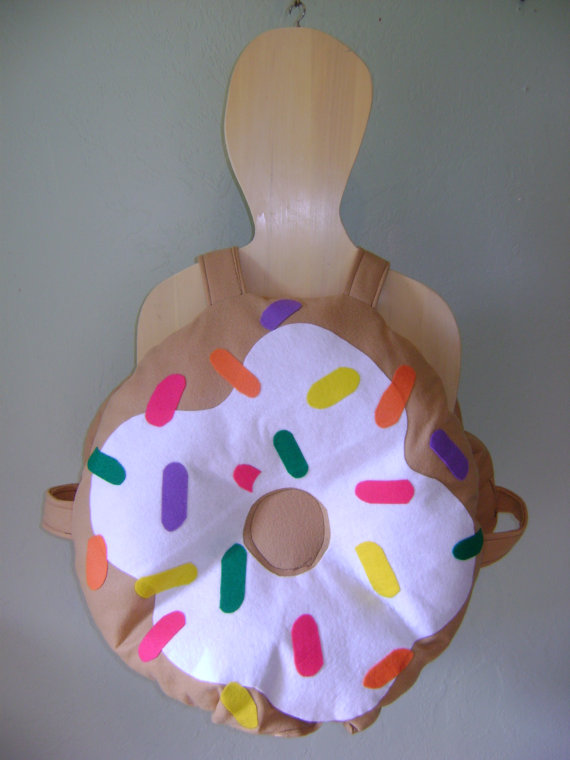 11. Frankenstein Hat
I love a good easy costume…and this is just that! Some dark clothes + a frankenstein hat = instant costume!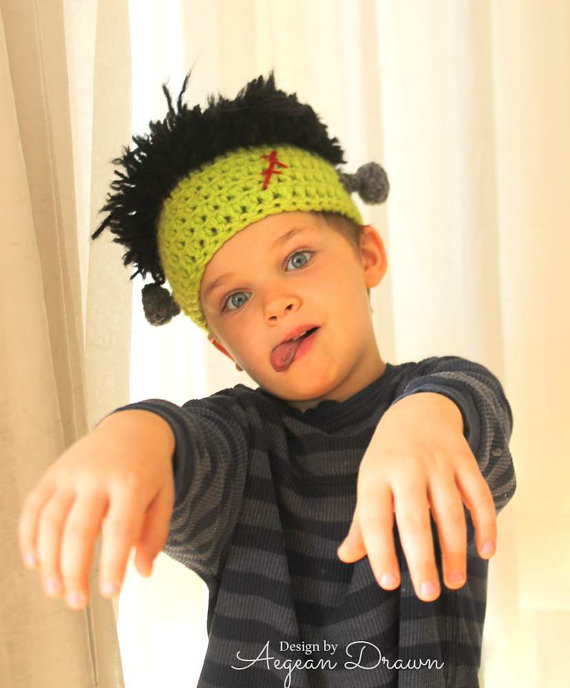 12. Donatello Dress
Because girls can be ninja turtles too!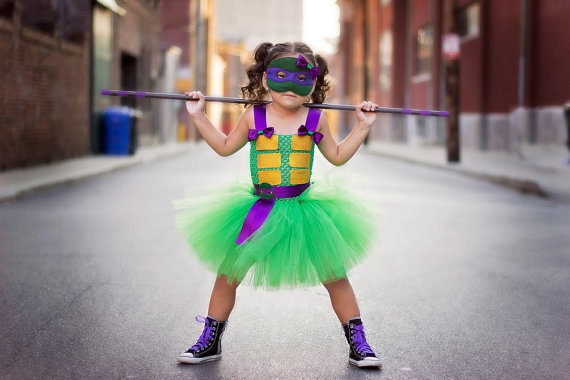 13. T-Birds Mechanic
Teach your little one to say "G-g-g-greeeease Lightning!"…and they'll for SURE win the costume contest!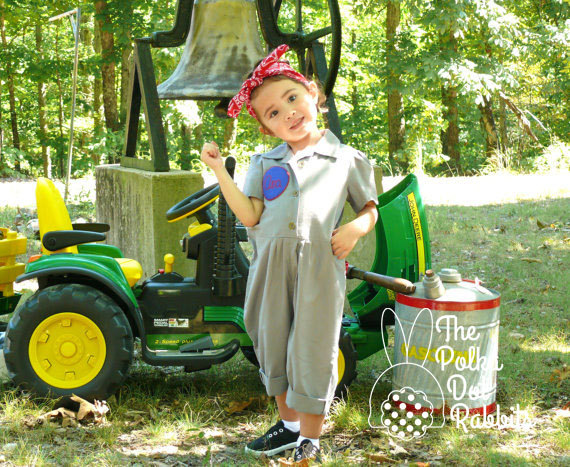 14. Milk & Cookies
Have you noticed a food theme yet?!? I also love how the treat bag is incorporated into the costume…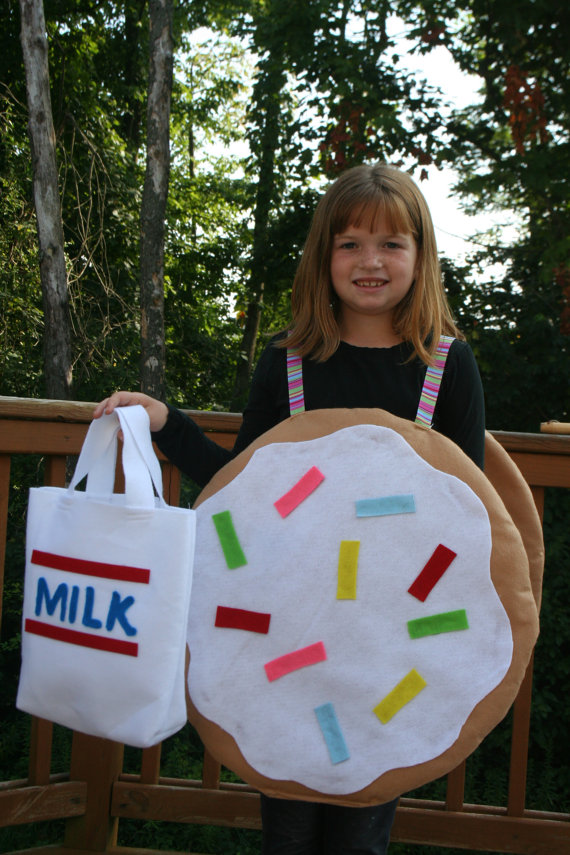 15. Flying Monkey
How cute would this be paired with Dorothy in her ruby red slippers? A perfect sibling costume combo!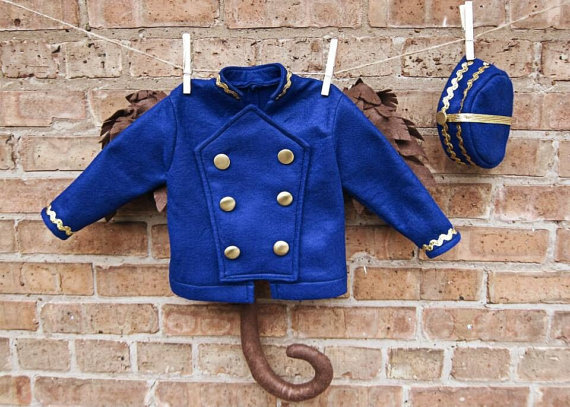 16. R2D2
Even the littlest member of the family can get in on the Star Wars action with this R2D2 onesie and hat!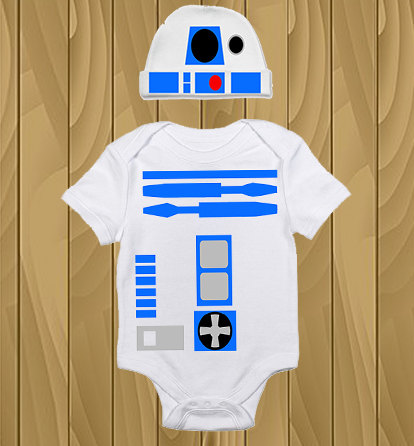 17. Unicorn Tutu
My little one would be thrilled with a unicorn costume. But a unicorn costume with a TUTU? That might make her year!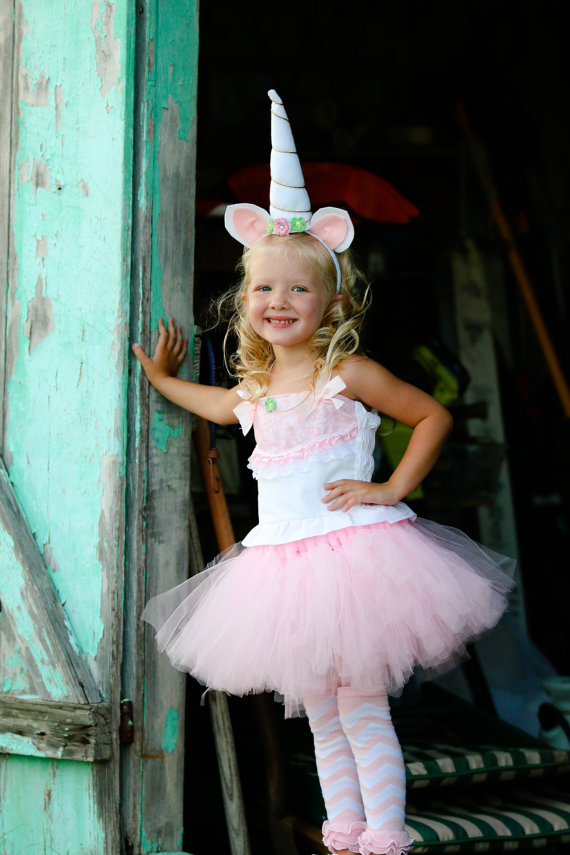 18. Circus Bear
I love the vintage look of this circus bear costume! Bonus if your bear knows lots of tricks!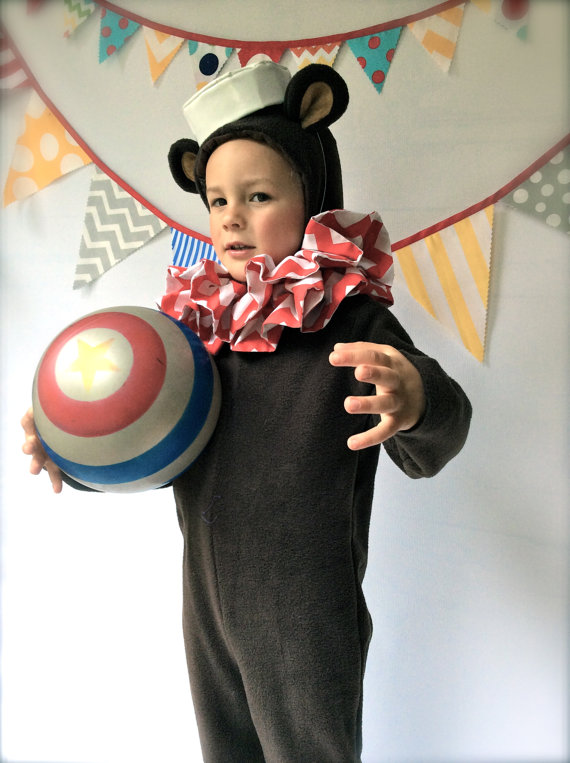 19. Minnie Mouse Dress
How sweet is this polka-dot-dress?! Just add Minnie ears and a painted nose–and you're in business!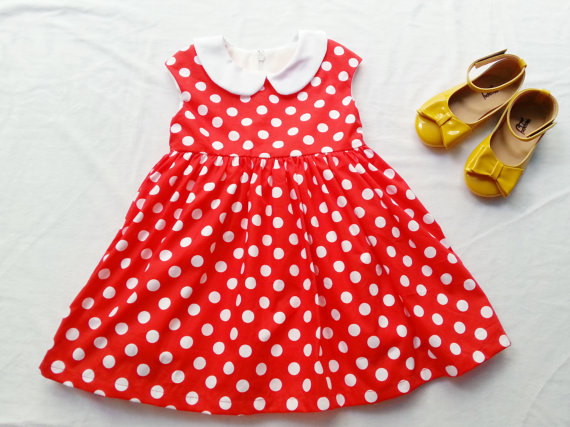 Do you have a favorite? Let us know which costumes your kids will be rocking this Halloween!
This post contains affiliate links.