* This post is sponsored by Kohl's and Shopstyle. All opinions are my own.**
For close to 12 years, I have happily embraced the skinny jean trend. I still love me a good skinny, but if I told you I recently found a jean that is rocking my world and they ARE NOT SKINNY!?
Before I get ahead of myself, let's talk about WHERE I found these blessed jeans.
Have you shopped at Kohl's recently?
I have had such good luck there lately. Whether it be athletic style of clothing for my kids (Hello, Nike addicts), fantastic styles for my hard to dress tweens, or unique, comfortable styles for mom, I can find it ALL at Kohl's.
Plus, they often have fantastic ways to save even more!
For example, right now you can use code TAKE15 and get 15% off your order!
Did I mention Kohl's offers free store pick-up: In-store or contactless drive up? Such a smart choice that will make everyone happy!

Now on to these awesome jeans, and a few other Fall must haves.
Who's ready to embrace a high waisted, flare jean?
I was a little nervous to venture back into "flared land", but I must say, the style is BACK, and I'm here for it!
These jeans are SO. COMFY.
It's like my legs were finally able to breathe after years of skinny jeans!
These jeans are high waisted, so all the lumps and bumps are tucked in ever so gently.
Plus, the jeans have a little bit of stretch, so they are basically as comfortable as wearing those yoga pants you've had since college.
If you're between sizes, I reccommend sizing DOWN. I'm usually a size 4 or 6, depending on the brand, and due to the stretch, a 4 was my best bet in these.
They are carried in several different wash options and in sizes up to 18.
Plus, they are offered in short AND tall options as well!
I loved the look of this trouser belt with these jeans.
It just gives a more cohesive look, while complimenting the higher waist.
We're seeing a TON of Fall floral prints this year, and I love it! Such a fun pattern that can be worn in so many ways, in so many seasons!
This floral top has not only a longer length sleeve (which I adore), but also some details that need to be noted.
The wooden buttons and the ties on the sleeves are the perfect touches!
When the weather cools off more, you can throw this under an open cardigan and have a perfect layering option!
This outfit will carry you from errrands to the office to the Fall soccer games!
I can even chase my toddler in it – which is a requirement for all my clothing right now!
That kid runs FAST.
Speaking of that kid,
Kohl's has some fantastic options for some fantastic kiddos.

His entire get up is all from Kohl's!
One of the first things I notice about clothes I put on my baby is the softness of fabric.
This hoodie is not only DARLING, but it's also butter soft!
It comes in many colors and styles, but I fell in love with this particular style when I saw what it said on the back.
"Be the Good" is something I tell my children often!
I paired the hoodie with these relaxed fit jeans and darling velcro faux leather sneakers for the perfect, put together, but casual look!
And, if you can't tell by that smirk, he was pretty happy about it! 😉
I am so impressed by the selection and options at Kohl's.
You can really clothe anyone and everyone in your family without breaking the bank!

Now ready, set, GO! It's time to run to Kohl's!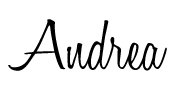 Toddler hoodie. https://shopstyle.it/l/byjdL
Toddler Jeans: https://shopstyle.it/l/byjdM
Floral Blouse: https://shopstyle.it/l/byjdP
Flare Jeans: https://shopstyle.it/l/byjeX
Toddler sneakers: https://shopstyle.it/l/byjeZ
Trouser Belt: https://shopstyle.it/l/byjdR
Linear Drop Earrings: https://shopstyle.it/l/byjeZ